Why Children Must Be Prioritized at U.N. World Humanitarian Summit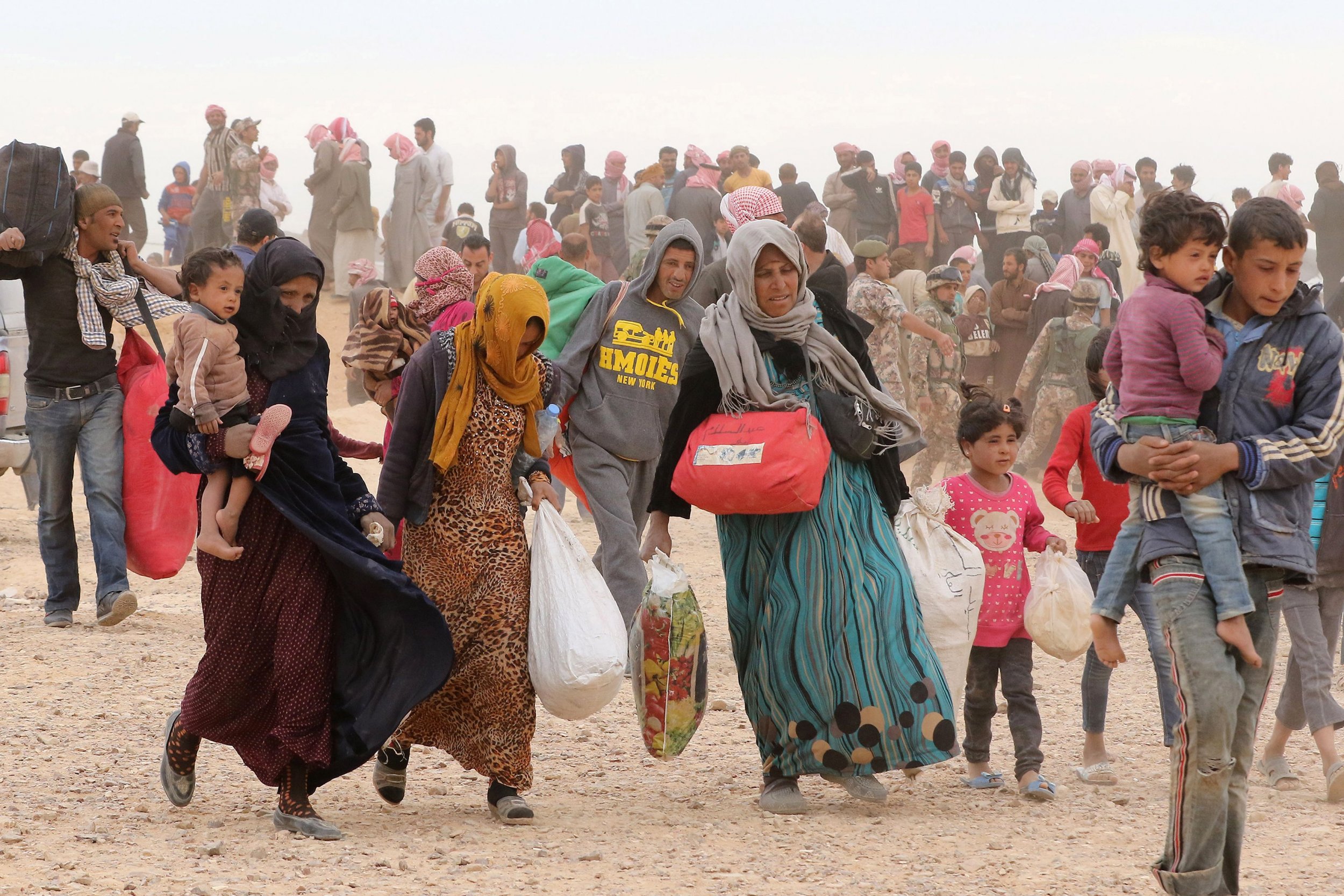 Earlier this month, a missile came crashing down into the Kamouna refugee camp in northern Syria and killed dozens of people. Among the dead were a number of children—young boys and girls, their lives already scarred by years of civil war, extinguished in an instant by an anonymous airstrike.
Unfortunately, they were not the only children to have been killed or affected by conflict this year. All over the world, day in, day out, young boys and girls are bearing the brunt of decisions made by grown adults to inflict violence and bloodshed upon one another.
It is an under-reported humanitarian scandal—and one that War Child is calling on world leaders to address as a matter of urgency.
Today, thousands of politicians, U.N. representatives and NGO chiefs are due to gather in Istanbul for the first ever World Humanitarian Summit (WHS)—a major event put together by U.N. Secretary General Ban Ki-moon with a view to overhauling the emergency aid system.
The showcase summit, billed as a moment to transform humanitarian response, should be a golden opportunity to make the emergency aid system more responsive to victims of crises around the world. If it doesn't deliver, it risks failing to protect those who need it most—children caught up in the crossfire of war.
Yet it has already been bedevilled by setbacks. Vladimir Putin is refusing to attend, complaining that Russia was left "on the sidewalk" during pre-summit negotiations—a claim rejected by organizers.
Perhaps more tellingly, Medecins Sans Frontieres (MSF) has pulled out of the event. The organization released a statement saying it no longer had "any hope that the WHS will address the weaknesses in humanitarian action and emergency response." Cuttingly, it described the event as a "fig-leaf of good intentions."
Fair enough—but only up to a point. We at War Child understand MSF's concerns. The international community has a credibility gap when it comes to humanitarian aid. As an NGO working in conflict zones, War Child is no longer sure that there is a real commitment from U.N. member states to help underpin international humanitarian law and protect what we do.
And we have other concerns. The lack of high-level representation from U.N. member states at the summit is disappointing—as are the political disagreements that have stymied any kind of consensus on the summit's goals.
Yet all of this is not enough to override one of War Child's most fundamental issues with the humanitarian system—the fact that it is failing children on many levels, and does not prioritize their education and protection.
So by attending the World Humanitarian Summit, we aim to challenge world leaders to address this current neglect. Many people are not aware that children make up more than 50 per cent of those affected by conflict. To put it into perspective, most of the hundreds of thousands of Syrian refugees living in camps in Jordan, Iraq and Lebanon have yet to see their 18th birthday.
Increasing numbers of girls are being forced into early marriages—some as young as 12 years old. Rates of sexual violence are shamefully high, while camps serve as recruiting grounds for militias. These children are forgotten and neglected by a humanitarian aid system that is supposed to help them.
And, despite their huge numbers, only a tiny fraction of humanitarian aid is spent on them. To be exact, less than 3 percent of aid goes on protecting children, and less than 1.4 percent is spent on educating them. This is a scandalous state of affairs that needs to change now.
We know that the World Humanitarian Summit has its flaws. But they won't be solved by refusing to be part of the conversation in Istanbul. And the biggest humanitarian flaw from War Child's point of view is that children have been left out of the conversation for too long. By attending the summit—and by showcasing the voices of the children we work with—we can help shore up that imbalance.
Summit leaders now have a chance to hammer out agreements that will drive real change—not least with plans for a new ring-fenced fund for education in emergencies, to reach children whose lives have been devastated by conflict.
We welcome the opportunity for the World Humanitarian Summit to address the issues facing the emergency aid system today. But it will only be judged a success if it marks the beginning of a genuine effort to put children at the heart of humanitarian response.
Rob Williams is the chief executive officer of charity War Child UK.