Why China Is Giving Africa $60 Billion in 'No Political Strings Attached' Investment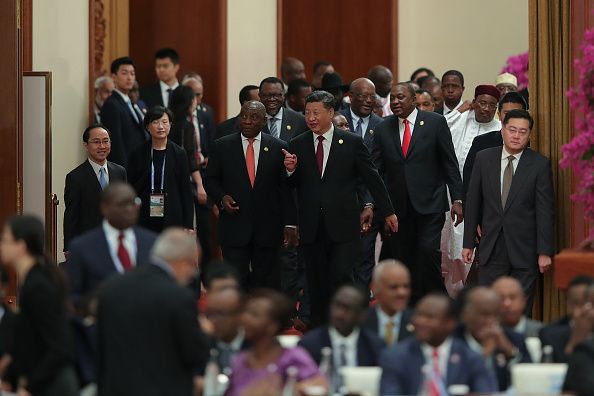 Chinese President Xi Jinping said Monday that his country would give $60 billion in aid and loans to Africa over the next three years without asking for any political concessions in return.
The announcement, made during the visit of more than 40 African leaders to China, appeared aimed at naysayers who claimed China was investing abroad in order to trap developing nations with large amounts of debt and make them beholden to Beijing. The East Asian country had been investing heavily in developing countries in Africa and Latin America, and international observers criticized Beijing for using its wealth to spread its influence across the globe and make other countries dependent.
"The Chinese have called their system 'socialism with Chinese characteristics.' Perhaps 'imperialism with Chinese characteristics' makes more sense," said John Pomfret, former Washington Post bureau chief in Beijing.
China is quickly becoming the largest foreign investor in Africa, with bilateral trade between Beijing and the continent growing by about 20 percent each year. Some analysts claimed that the Chinese were investing in African infrastructure and other industries to gain access to key transport and supply routes and natural resources, and to win political influence outside of Asia.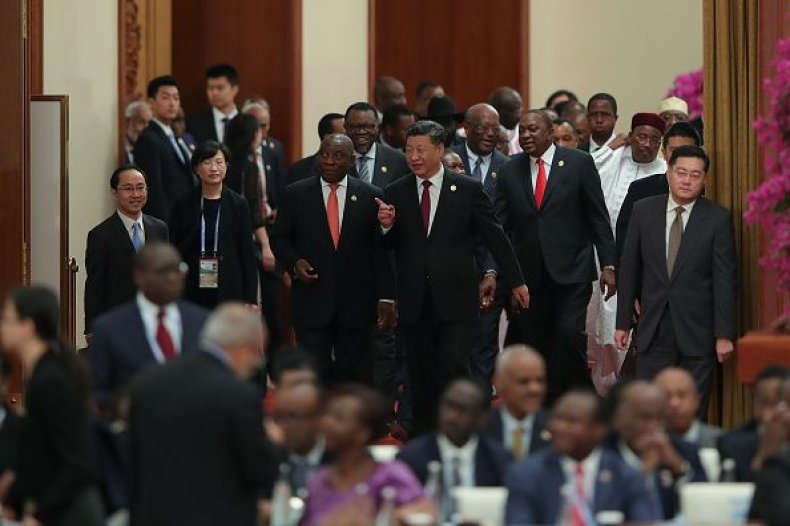 Similar concerns were raised in regards to Chinese investment in Latin America, where countries were dropping their diplomatic support for Taiwan and pledging allegiance to the One China Policy in a bid to attract Chinese investment. El Salvador was the latest country to establish a diplomatic relationship with Beijing, a move that riled the Trump administration.
But on Monday, Xi stressed that the aid to Africa came with "no political strings attached."
"China does not interfere in Africa's internal affairs and does not impose its own will on Africa," he said during the forum. "What we value is the sharing of development experience and the support we can offer to Africa's national rejuvenation and prosperity."
Chinese media also said President Xi Jinping was a champion for Africa and only wanted to promote collaborative development worldwide. Meanwhile, even some Western economists have said that the concern over Africa's indebtedness to China might be overblown.
"In 2015, we raised concerns that African countries might be unable to repay Chinese loans due to fluctuating commodity prices and decreasing absorptive capacity. Our data suggests that in eight of these 17 countries—Burundi, the Gambia, Cape Verde, Central African Republic, São Tomé and Principe, South Sudan, Chad, and Mauritania—Chinese loans are relatively small and have not contributed much to debt," researchers at the China Africa Research Initiative at Johns Hopkins University noted in a 2018 briefing paper. "In six other countries, Chinese loans are larger but the countries have also borrowed heavily from other financiers... Finally, in just three African countries, Chinese loans are currently the most significant contributor to high risk of actual debt distress." Djibouti, Congo and Zambia are most at risk of having to default on their debts to China, according to the researchers.
The $60 billion in new assistance will go toward emergency food programs, agricultural development, environmental protection, education and vocational training programs, the Chinese president noted. It was not specified which African countries would be the beneficiaries of this assistance, however.
The Forum on China-Africa Cooperation is held once every three years, and Beijing uses the event to announce new plans for foreign investment. At the last forum in 2015, which was held in South Africa, Beijing also pledged $60 billion.