Why Chinese Social Media Loves President Trump And Ivanka During Asia Trip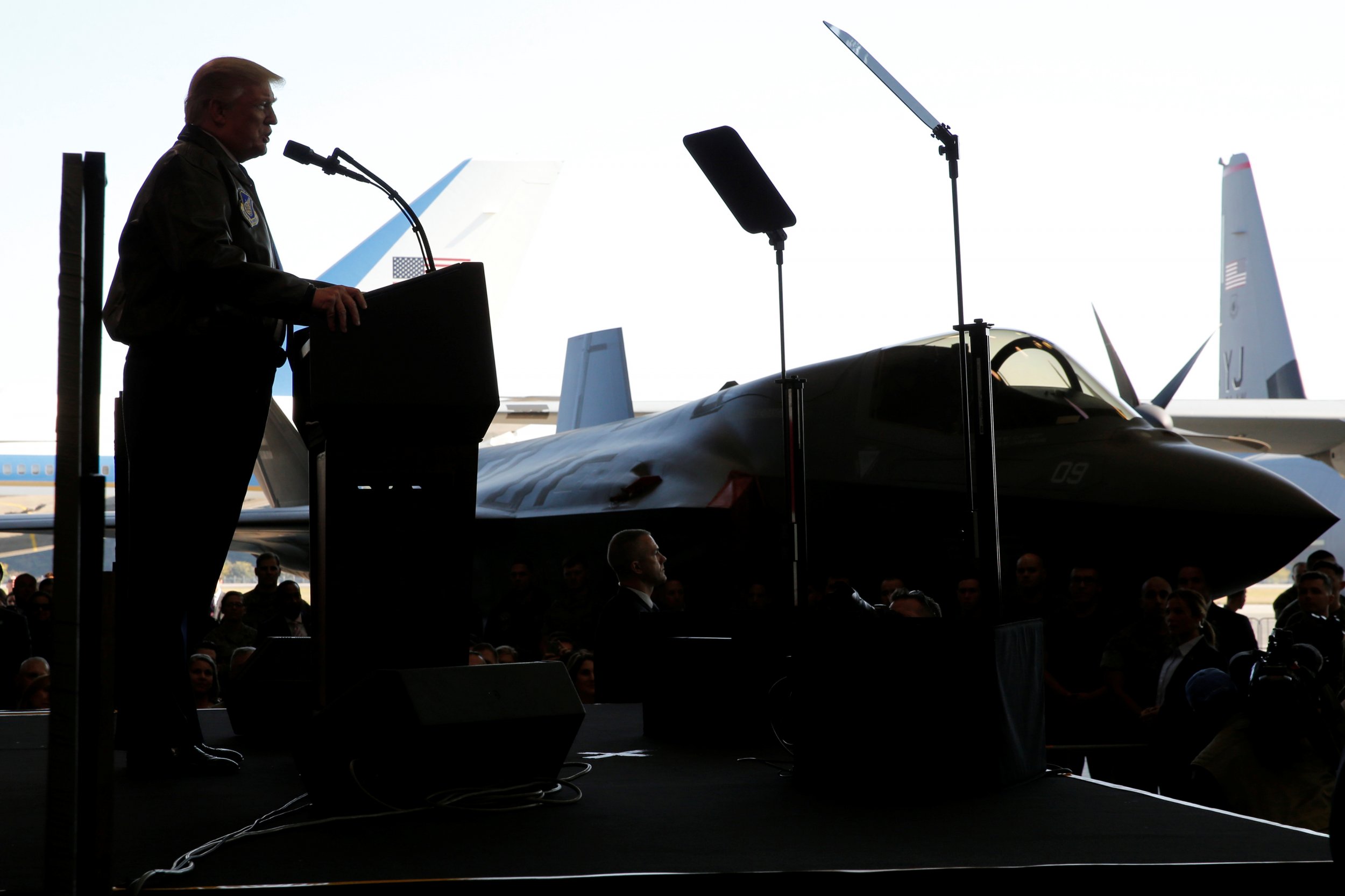 Why does China love President Donald Trump? He's "extremely rich," a "free spirit" and his daughter Ivanka is a "goddess."
Ahead of the Trump's first visit as president on Wednesday, social media in the repressed-but-booming nation is blowing up with praise for the Leader of the Free World, ignoring that his approval rating among Americans has, again, dropped to new lows.
But it all makes sense, if you know the Chinese.
"Chinese people are impressed that he is extremely rich, he loves things splendid and magnificent, and he loves to show off," Yin Hao, who has close to one million Sina Weibo followers, told Reuters.
Besides his success in business—an important value for Chinese—Trump is popular for his contempt for political correctness and his tendency to defy traditional liberal western views, which many Chinese consider elitist, according to Shanghai-based political commentator Chen Jibing.
"In China, realists hold a deep-rooted belief that the rule of the jungle means the strong prey on the weak," Chen told Reuters. "For them, the world is not split into right and wrong, good or evil, it is only success or failure, the powerful and the weak."
Many Chinese on the controlled social media also ignore or justify Trump's factual errors, which American critics are quick to fact check.
On Monday, for example, when Trump wrongly told Japanese Prime Minister Shinzo Abe that Japan's economy is the second largest in the world—it actually trails China's—an editor at a large Chinese publication told Reuters, "He's a free spirit. No one can tell him what to do."
Trump's past grudges with China, including a 2012 tweet that the country "is robbing us blind in trade deficits and stealing our jobs," seem to be going ignored.
China, where parents are often judged by their children's success, also praised the president for raising Ivanka Trump, now a businesswoman, his adviser and a political voice he sent back to the U.S. from Asia to garner support for the GOP tax plan. She is called a "goddess" on social media.
"SAD! Ivanka is not coming to China," Jiang Xiaofeng, a journalist with Phoenix TV wrote on Sina Weibo.
The Chinese also love that her children speak Mandarin.
Chinese on social media "will keep posting comments to defend Trump, mock his opponents under all news clips that involve Trump, and rebuke any comments that are not in favor of Trump," Yin said.
By contrast, former President Barack Obama received widespread but only lukewarm support from China.