Why China's Communist Party's National Congress Matters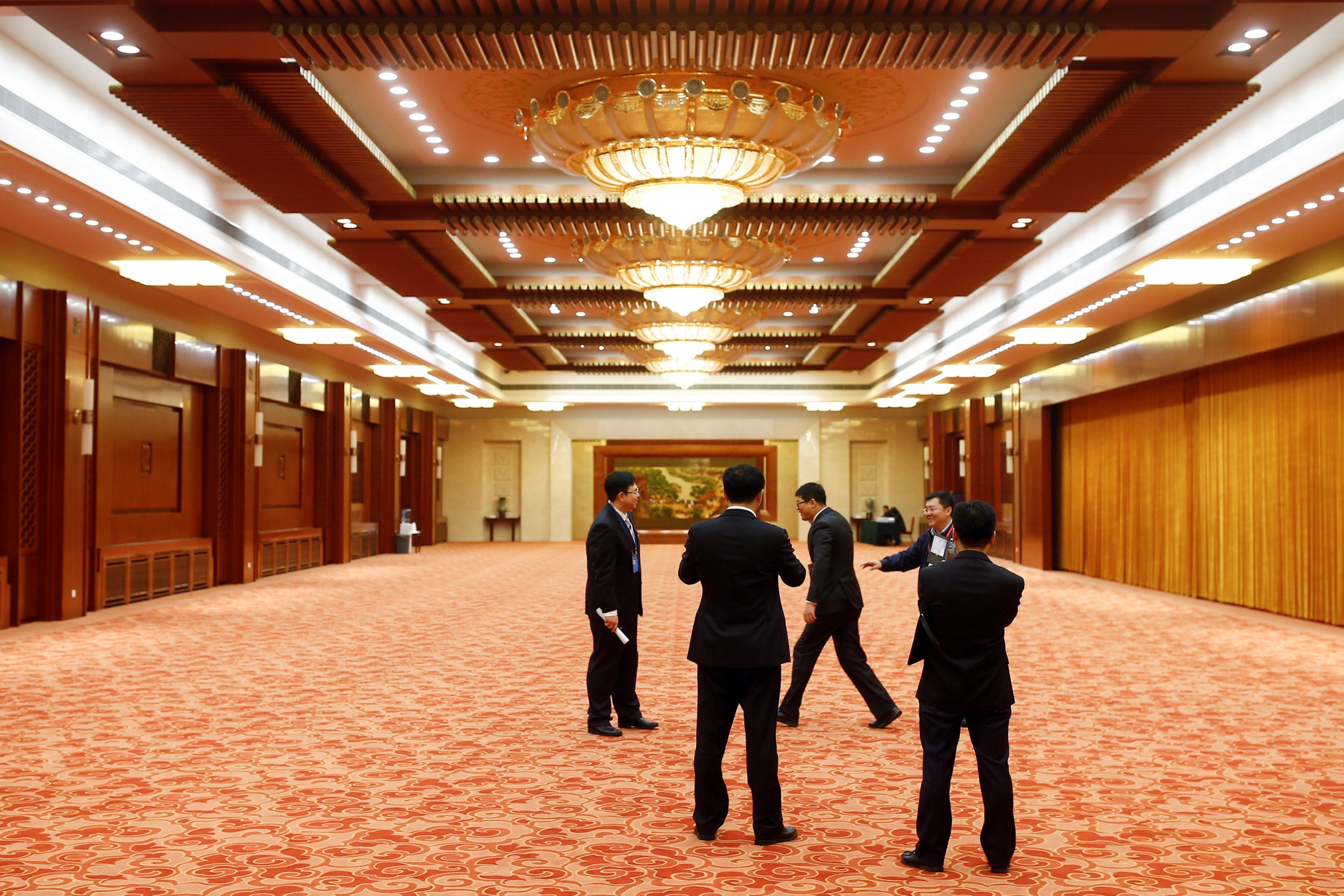 On 18 October 2017 delegates from China's ruling Communist Party began formally selecting their party's leadership for the next five years. The week-long 19th National Congress of the Communist Party of China, held in Beijing, matters to us in the West for several reasons.
The People's Republic of China (PRC) is arguably becoming a 'superpower' in terms of economic performance, use of technology, and the wielding of military-diplomatic clout. However, some commentators believe that it is best not to overestimate China's current global influence.
Regardless, the National Congress provides an opportunity for politicians to consolidate their position in the hierarchy of the Communist Party of China (CPC). Who rises and falls in this process reveals clues about what we can expect from the PRC in the short- and longer-term.
At the apex of the CPC is the General Secretary (the President of China). Since becoming general secretary in 2012, Xi Jinping has consolidated his position by accelerating the anti-corruption drive, chairing the Central Military Commission, and by providing a number of slogans to define his programme.
Amongst these phrases are the 'Chinese dream' and the 'four comprehensives'—the latter involves establishing a moderately prosperous society, the deepening of reform, advancing the rule of law, and the strengthening of party self-governance.
Xi has strengthened his position to such an extent that he is often referred to affectionately as Xi Da Da (Uncle/Father Xi). Henceforth, it is widely expected that Xi will continue in his post for another five years.
This is consistent with recent precedent, which suggests that an incumbent General Secretary will serve two terms. However, it has been mooted that Xi may go on beyond the next five years.
If so, this would represent a significant departure from the recent past, and symbolize the incumbent's political authority. In time we will have a clearer idea of Xi's plans but for now one thing is certain: barring major illness or surprises Xi will remain in office for another five years.
In contrast to Xi's continued service as general secretary, it is widely expected that there will be significant changes on the Standing Committee—one of the highest bodies in the Chinese political system.
Xi himself sits on this committee, which presently comprises of seven individuals responsible for various decisions, including the overseeing of reform and tackling corruption. Due to age restrictions, most of the incumbents on the Standing Committee are due to retire this week (although Xi still qualifies).
Who replaces these individuals will provide clues as to the future direction of the PRC. Firstly, there is the prospect that Xi may use his influence to reduce the number of seats on the committee to five members.
If this occurs, then potentially it makes for leaner government. Equally, it could symbolize further consolidation of Xi's power. In any case, Xi is likely to promote several of his associates to these newly vacant seats including—amongst others—Chen Min'er (the party chief of Chongqing municipality) and Li Zhanshu (one of the general secretary's top aids).
Secondly, there are rumours that incumbent prime minister Li Keqiang will be replaced. Li is presently responsible for overseeing the functioning of government in the PRC. If Li is shuffled out (which is not guaranteed at this point) then this would represent a major departure from recent precedent—the previous Chinese prime minister Wen Jiabao served two terms.
There are several possible explanations for Li's troubles. It could be that policy-makers in Beijing are displeased with his performance—especially with recent troubles in the Chinese stock market.
Equally, Li and Xi represent different factions within the CPC. The Party is comprised of different interests, such as the elite Princelings and those that hail from the China Communist Youth League (CYL).
Xi is often tied to the former, with Li in the latter camp. If Xi successfully manoeuvres Li out of the way, one would imagine this to be a victory for the current General Secretary – which in turn would enable Xi to promote one of his group to the prime ministership (and possibly as General Secretary in the years ahead).
However, replacing Li with an associate of Xi might prove too bold a step. Such a move would likely frustrate the CYL group. Much will depend upon how Xi sees his position—if he is supremely confident then the general secretary may anoint one of his own to succeed Li.
Alternatively, if Xi is not sufficiently confident then he may still leave the prime ministership in CYL hands. Members of the CYL faction that could replace Li as prime minister include Hu Chunhua (the party boss for Guangdong) and Vice Premier Wang Yang.
Keeping the prime ministership in the CYL's orbit would also help maintain party unity—which itself would be useful for Xi. Interestingly, having another CYL candidate as prime minister may open up an opportunity for former General Secretary Hu Jintao to anoint Xi's successor.
Simon Hill is a visiting lecturer in history at the University of Chester and a Research Associate at Liverpool John Moores University.