Why Is a Chinese Billionaire Charging a $170.4 Million Painting on an AmEx Card?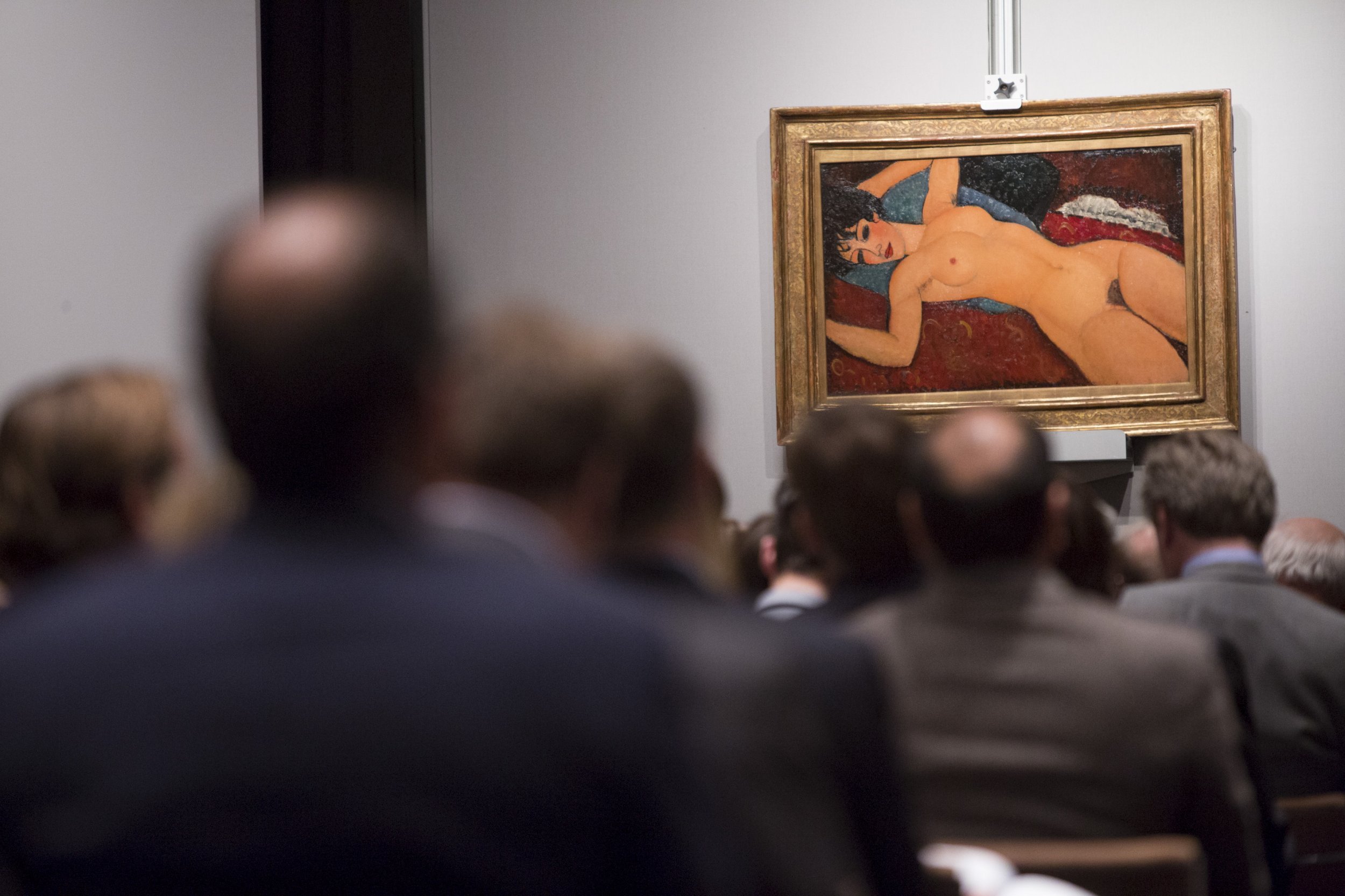 Liu Yiqian and his wife, Wang Wei, prevailed in a heated bidding war at Christie's earlier this month for the Amedeo Modigliani painting titled Nu Couché, or Reclining Nude. With a final price of $170.4 million, it became the second most expensive artwork to sell at auction and the 10th to ever reach a nine-figure sum.
Wang told The New York Times that the couple would be using their American Express card to pay for the painting so that they and their family members could continue to fly for free. Liu—who sold handbags and worked as a taxi driver before becoming a billionaire through real estate and pharmaceutical stock trading, and is now worth $1.43 billion, according to Forbes—has used his AmEx Centurion, or "black card," to pay for art auction purchases before.
In April 2014, he purchased a rare tea cup from the Ming Dynasty at a Sotheby's auction in Hong Kong for $36 million. He paid for it with his AmEx card—with 24 separate swipes and receipts—and was reportedly surprised by the points he earned for those transactions.
"He didn't even know," his daughter Betty told Bloomberg in July 2014. "He is checking now to find out about how many points he can get." For a billionaire who could presumably pay for flights out of pocket, or perhaps even buy a private jet (or afford a membership with a private jet service), free flights were not the original motivation. Liu had used the card, his daughter said, because he was navigating China's currency restrictions that prohibit people from transferring more than $50,000 out of the country each year.
American Express did not confirm the tea cup or the Modigliani purchases for privacy reasons, according to Bloomberg and the Associated Press, or say how those ranked among large purchases on the company's cards. However, the company did say that "in theory, it's possible to put a [$170 million purchase] on an American Express card," spokeswoman Elizabeth Crosta told the AP. "It is based on our relationship with that individual card member, and these decisions are made on a case-by-case basis, based on our knowledge of their spending patterns."
Zach Honig, editor-in-chief of ThePointsGuy.com, told the AP that Liu and his family have several alternatives using points earned from such a large purchase, from paying for flights with the points to converting them through frequent flier programs. If they convert the points using Singapore Airlines's frequent flier program, for example, they could earn roughly 3,000 flights between the U.S. and Europe in first-class suites.
As for the painting, Liu says the couple plan to exhibit the nude for the fifth anniversary of one of their two private museums in Shanghai, both directed by Wang. "This is a great opportunity for us to collect a world masterpiece and will bring our museum to a new era," Liu told The Wall Street Journal. "It will be an opportunity for Chinese art lovers to see good artworks without having to leave the country, which is one of the main reasons why we founded the museums," he told the Times.