Why Is Chuck Grassley Rushing The Kavanaugh Vote? | Opinion
It's a little peculiar to watch a C-SPAN clip from mid-June and hear the Chair of the Senate Judiciary Committee, Charles Grassley (R-IA), waxing sympathetic about women who came forward claiming they were sexually harassed by a federal judge.
"Being a whistleblower, or saying something's wrong—sometimes you ruin yourself professionally," Grassley says. "But because of these women's bravery, we can hopefully begin to make real significant changes to these powerful imbalances that allow harassment to thrive."
The venue was a committee hearing focused on developing a better process to address sexual harassment claims in the federal judiciary branch. More than a dozen women alleged that acts of sexual misconduct had been committed by the powerful former Ninth Circuit Court of Appeals' Chief Judge, Alex Kozinski, who had resigned from the bench last December under a cloud.
Contrast the senator's show of sympathy at this hearing to his office's recent treatment of the women who have come forward with accusations of sexual assault against U.S. Supreme Court nominee Brett Kavanaugh, a Washington, D.C. Circuit Court judge.
The Senator has rushed ahead with the nominating process in spite of several allegations of sexual assault against Kavanaugh. He refused to back an FBI investigation into sexual assault claims made by Christine Blasey Ford, the Palo Alto University psychology professor, that Kavanaugh assaulted her at a party in the early 1980s when they were both teenagers. Grassley gave Ford repeated ultimatums to appear before the Senate Judiciary Committee and, even before the committee had an opportunity to hear her testimony, he scheduled a vote on the nominee for this coming Friday. In a tweet that was later deleted, Mike Davis, the committee's chief counsel on nomination, wrote that he was "unfazed and determined" to see Kavanaugh confirmed.
Heidi Bond, one of the women Grassley described as brave, apparently noticed the dissonance. She sent a letter to Grassley last Saturday urging him to treat Ford with respect. "Every attack that is being leveled at Dr. Ford could be applied to me as well, and in that regard, it feels personal for me, and I suspect for many victims of harassment and assault," wrote Bond, who left the legal profession and is now a romance novelist who goes by the pen name Courtney Milan. She asked that Grassley establish a timetable to hold an impartial investigation into Blasey's claims.
Judge Kozinski's alleged harassment of Bond and others—and the efforts that grew out of it to combat sexual misconduct in the judiciary—have been an important if buried footnote in the headline-grabbing hearings that have been defined by harrowing allegations of the nominee sexually assaulting as many as three women as a teenager and college student.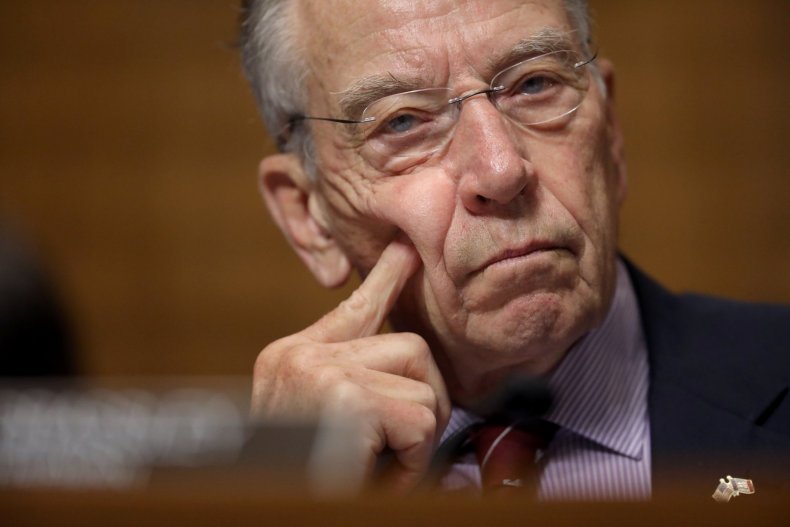 Kavanaugh clerked for Kozinski in the early 1990s and remained friends with him over the decades. Kozinski helped Kavanaugh secure a clerkship at the Supreme Court with Justice Anthony Kennedy, who he will replace if confirmed. Yet Kavanaugh claimed—under oath—in early September to be completely unaware of his mentor's predilection for porn and sexually explicit jokes, in spite of the fact that it was considered an open secret, as the Intercept, Bond and others have pointed out.
The Kozinski scandal galvanized the leadership of the 30,000-employee-strong federal judiciary to take action, thanks to a group of current and former law clerks who, in a letter sent to Chief Justice John Roberts and others in December 2017, demanded reforms to the process for bringing harassment claims forward.
A group of women lawyers gathered 700 signatures in "just a matter of a few days," in a testament to the "power of women's informal networks," according to Sara McDermott, a Los Angeles attorney and a member of Law Clerks for Workplace Accountability.
In response, Roberts established a Working Group, which issued a report in early June. Based on input from anonymous surveys and interviews with court employees, the Working Group determined that "inappropriate conduct, although not pervasive in the Judiciary, is not limited to a few isolated instances."
But the U.S. Equal Employment Opportunity Commission's Jenny Yang, in written testimony before the Senate Judiciary Committee, cautioned against drawing optimistic conclusions from a small number of formal complaints, given that 70 percent of individuals experiencing harassment never report it.
She also acknowledged that the structure of the federal judiciary brings with it built-in risk factors for sexual harassment—"significant power disparities and 'high value' employees' who often operate by their own rules," and "workforces lacking diversity where men typically dominate leadership posts."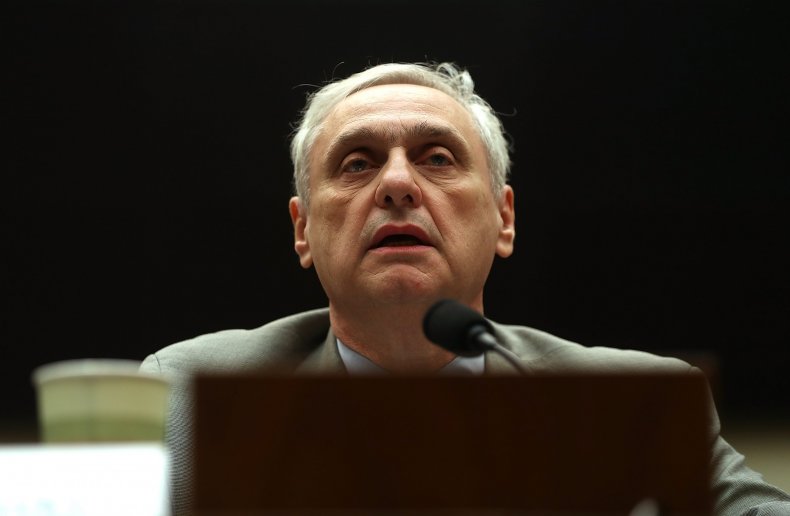 Jaime Santos, from Law Clerks for Workplace Accountability, put it more bluntly when she testified at the June hearing that judges are "more demigods than they are employers."
Santos added that law clerks and externs from "numerous federal courts shared with us that they had felt demeaned, belittled or humiliated during their clerkships or externships. Some shared stories about being asked sexual questions during job interviews, hearing their judge or co-clerks speak about female attorneys in derogatory and objectifying terms."
When the report emerged in June, Grassley, who is now leading the dash to vote on Kavanaugh's nomination, seemed to echo the response of Law Clerks for Workplace Accountability in describing the report as overly vague, and said it "kicks the can down the road."
For her part, McDermott said she is "glad that there is movement," but worries that without more specifics there will not be the kind of culture change that is needed in the judiciary. She would like to see a national reporting hotline supplant a process that often requires a complainant to report to the chief judge of a circuit or district court. The courts' leadership should require reforms of the lower courts based on best practices, she added.
"Judges are the ones who hear sexual harassment claims" in court, as well as other claims of workplace misconduct, says McDermott. "If the judiciary can't get a handle on these sorts of workplace issues even within their own ranks, it's hard to be sure that the judge sitting on your case is going to take these things seriously."
"But also, I think we should be holding the judiciary to a high standard," she added. "These are people who, [in their] job, must be fair and impartial. Historically, we have asked that they be of higher moral character than the average person."
This article was first published on Capital & Main.
Jessica Goodheart is senior business reporter at Capital & Main.​
The views expressed in this article are the author's own.​​​​