Why the Cleveland Indians Should Start Andrew Miller in Game 7 (if They Want to Win)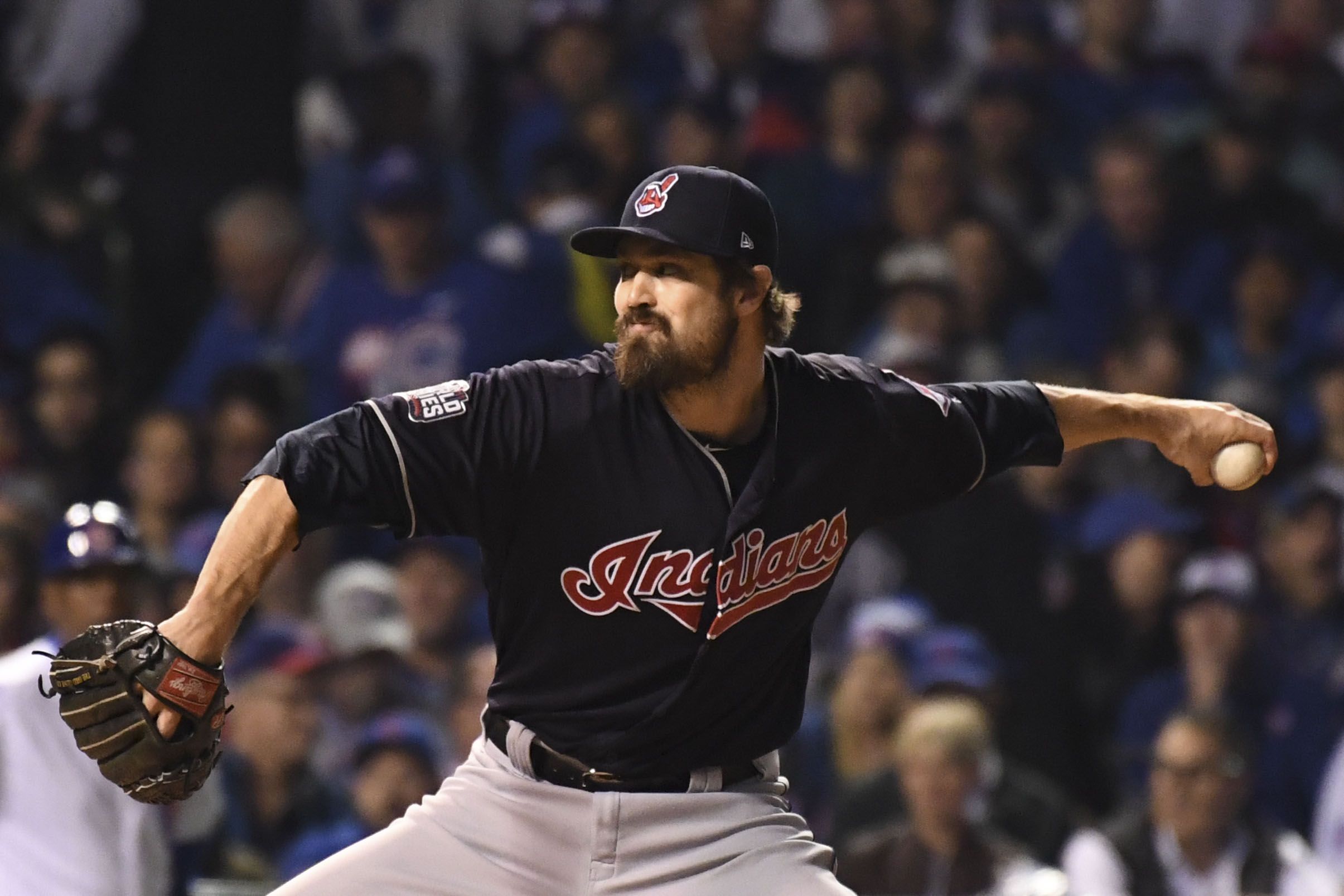 The Cleveland Indians last won a World Series in 1948. The Chicago Cubs last won the Fall Classic in 1908. Even a casual baseball fan knows these numbers, but they bear repeating to underscore the fact that there has never been a baseball game like tonight's Game 7, and there will never again be a game like tonight's Game 7.
We are talking 176 combined years of futility in an enterprise, Major League Baseball, that is only 140 years old. There have been 37 Game 7s in the World Series, but never one quite like this. It is completely, unequivocally, sui generis.
With that context in mind, here is a suggestion for Indians manager Terry Francona: bench, at least for a few innings, baseball's best starting pitcher and give the start to Andrew Miller. As soon as the national anthem ends, hand the lanky lefty the ball, look into Fox's dugout camera and proclaim, "It's Miller time!"
Crazy, you say? Why?
Let's compare Miller, who has spent all season, first with the New York Yankees and now with the Tribe, as the setup man for the closer; and Corey Kluber, the presumptive Game 7 starter and the 2014 American League Cy Young Award winner. Both are outstanding. Of hurlers with at least 10 innings on the rubber in October—neither have pitched this month—Miller and Kluber have the lowest ERAs (0.53 and 0.89, respectively). Miller also has the lowest WHIP (0.71), while Kluber's (0.99) is third-lowest, after Chicago's Jon Lester (0.89), who may pitch in relief tonight.
That means no one has better numbers this postseason than the 6-foot-7 southpaw.
Remember that the Indians had one full week of rest between the conclusion of the AL Championship Series and Game 1 of the World Series. Also, recall that the last time either Kluber or Miller pitched was Saturday night in Game 4. Both are working on three days' rest.
In Game 4, however, Kluber threw 81 pitches in six innings. Miller tossed 27 pitches in two innings. In the entire World Series, again after a full week of rest, Kluber has hurled 12 innings against the Cubs—169 pitches. Miller has thrown 5⅓ innings and 90 pitches. Whose arm is likely to be livelier?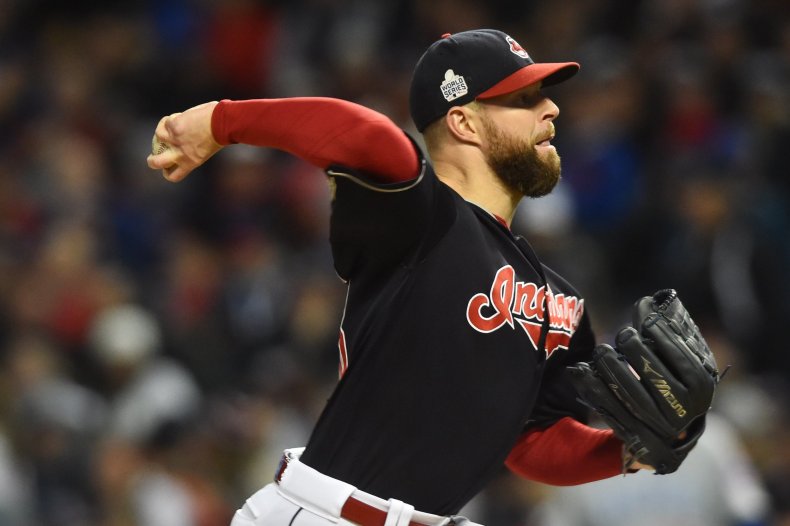 Kluber is a starter and Miller is a reliever (he spent the first four months of the season as the setup man for Cub closer Aroldis Chapman when both were wearing Yankee pinstripes). Sure, those are their roles. And Kluber has a lower ERA against the Cubs this series (0.75) than does Miller (1.69), but that higher number is entirely due to one swing by Chicago's Dexter Fowler in Game 4. Fowler took Miller deep for a solo shot with the Indians nursing a six-run lead in the eighth.
Why mess with a winning combination—Kluber followed by Miller— that has already yielded two of Cleveland's three wins against the Cubs? Because, in a game that is unlike any other that has ever been played, it might pay to mess with the opposition's heads. Not only is Miller allowing fewer hits while striking out more Cubs per nine innings than Kluber, but giving him the start may rattle a few psyches in the Cub dugout. If Chicago skipper Joe Maddon can put in Chapman for an eight-out save in Game 5, why can't Tito (Francona) call on Miller for a 27-out save in Game 7?
Of course, Miller would not pitch the entire game, though he probably could. The idea here would be for Cleveland to copy Chicago's Game 6 strategy: race out to an early lead and hope that the gravity of the moment begins to weigh heavy on the shoulders of those loveable losers from Wrigleyville. The Cubs have already demonstrated a bizarre penchant for swinging at bad pitches this series—they'd make Ricky "Wild Thing" Vaughn look like a control pitcher—when under a little duress; what might these prodigious but inexperienced sluggers hack at whilst trying to erase a deficit in the most important game of their lives?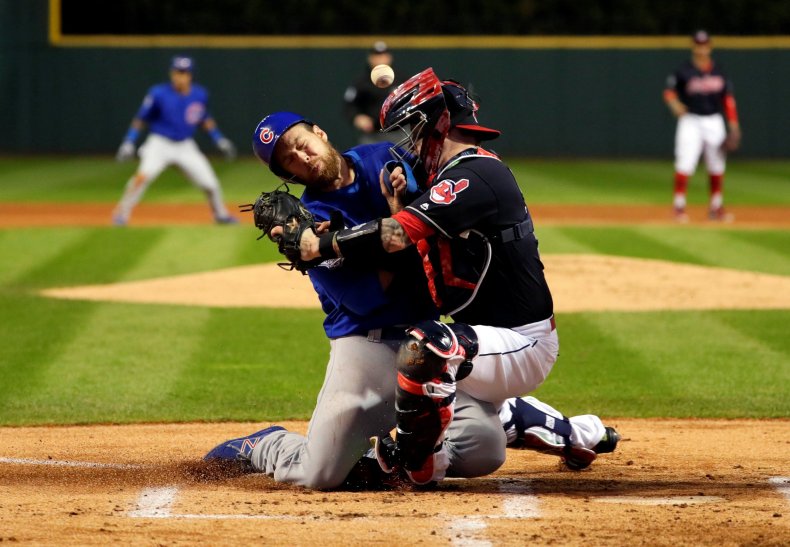 By brazenly starting Miller, Francona would show Maddon that he's not the only evil genius filling out a lineup card in this series. He might loosen up a team that appeared anything but relaxed last night. If the experiment works, if Chicago is blanked by a rangy lefthander for, say, one time through the batting order, Francona could then hand the ball to the right-handed Kluber, one of the best pitchers in the American League, for four to five more shutout innings. Then let closer Kody Allen finish them off and put a frown on John Cusack's face (caveat emptor: nothing ever goes as planned).
In Cleveland's first playoff game this season, against the Boston Red Sox, Francona called for Miller in the fifth inning. Francona, who won two World Series with those Red Sox and in 2004 led them to their first world championship in 86 years, was second-guessed for that move. But Miller pitched two innings of scoreless relief, striking out four. Cleveland won the game and, of course, that series.
It is often said of baseball that the beauty of it is that in any game you have a chance to see something that you have never seen before. Tonight, definitely, with a pair of teams that have not flown a World Series banner in a combined 176 years, that is assured. But there's no reason you can't witness another anomaly.
Francona should start Milier tonight. Throw the Cubs a curve ball with a pitcher who possesses the game's filthiest slider. Against the team whose fans are desperately seeking one more chance to "Fly the W," Francona should fly the M. He should turn Game 7 upside down.
Why the Cleveland Indians Should Start Andrew Miller in Game 7 (if They Want to Win) | Sports