Why Congress Must Pass an Afghan Adjustment Act | Opinion
At a U.S. government facility in Texas where refugees relocated from Afghanistan are being processed, Afghan children twirl American flags in the desert wind and decorate the inside of their tents with the stars and stripes. Transports flow in and out the sprawling facility, airlifting Afghan evacuees whose families fled from Afghanistan. Having found refuge in the U.S., many Afghans wonder—how long can they stay?
Now, tens of thousands of Afghans dream of a new life in the United States. A young doctor plans to start his own practice. A human rights activist aims to empower Afghan women in her country. A petrochemical engineer wants to work in Texas. Other Afghans simply want to live free—far away from the oppression of women and ethnic and religious minorities, far away from retributions from being aligned with the U.S.
Yet as soon as they arrived on U.S. soil, many Afghans received an ultimatum—they may only stay in the U.S. for one to two years unless they receive a more permanent immigration status in the U.S. Many Afghans could eventually face deportation.
These Afghans entered the U.S. under humanitarian parole. Humanitarian parole allows noncitizens to temporarily enter the U.S. for urgent humanitarian reasons. As power shifted in Kabul, many Afghans feared a return of the brutal oppression between 1996 and 2001, as well as reprisals against anyone who assisted the U.S. during the war. The lightning speed of this shift in territory caused many Afghans to flee with virtually nothing. American servicemembers airlifted thousands of Afghans out of Kabul Airport, including desperate Afghans without visas.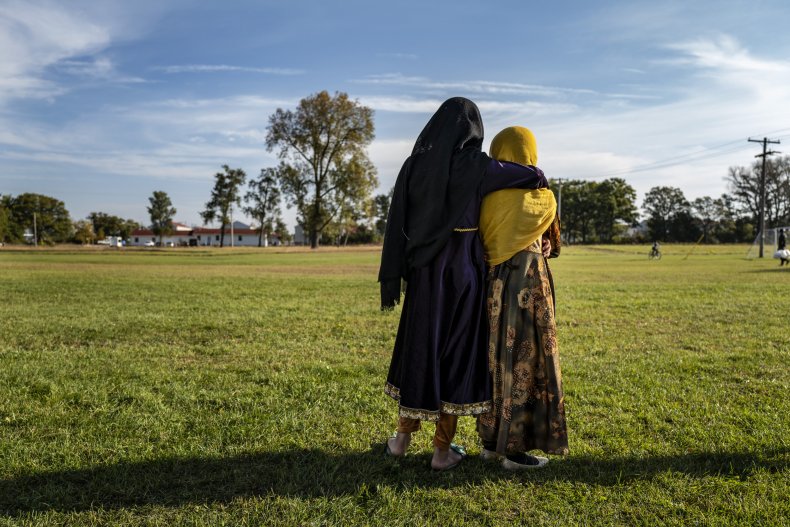 Now that they are here, what will happen to Afghans when their humanitarian parole expires?
Afghan parolees need special legislation from Congress. Recently, Congress passed legislation to allow Afghan parolees to access many of the same services refugees typically do when they arrive in the United States. A path to citizenship was not part of the bill despite the White House requesting its inclusion.
Yet this is not a new concept. After the Cuban Revolution, Congress passed the Cuban Adjustment Act, allowing Cubans paroled into the U.S. after fleeing from the regime of Fidel Castro to become lawful permanent residents after a year. The White House proposal for Afghans is similar.
An Afghan Adjustment Act is a practical solution to the precarious state of Afghan parolees. Without special legislation, many Afghan parolees would face the tenuous, complex procedure of claiming asylum.
Asylum protects individuals fearing political and social persecution in their homeland, persecution many Afghan parolees would undoubtedly face if sent back. Afghan parolees include Tajiks, Balochs, Hazaras, Shiite Muslims, young women and activists—targets of oppression. To them, returning to Afghanistan is unthinkable.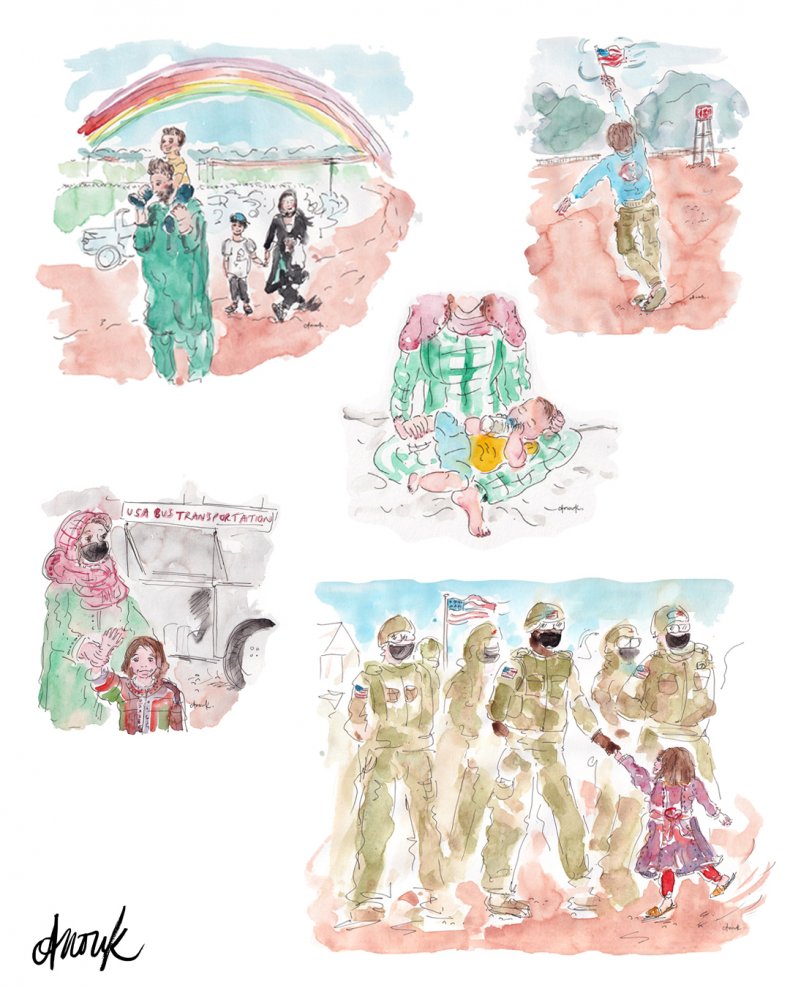 But the American immigration and asylum system is on the brink of collapse. The U.S. Citizenship and Immigration Services and the Department of Justice face a combined backlog of nearly 2 million claims including almost 400,000 affirmative asylum claims and more than 1.4 million defensive claims of relief from removal. They continue to rise amid a slowdown of processing due to the COVID-19 pandemic and large numbers of asylum-seekers seeking safety at the U.S. southern border.
Many asylum officers suffer from poor morale. The turnover is high. Saddling the government with tens of thousands of Afghan asylum claims needlessly overwhelms an already-overburdened system.
Instead, an Afghan Adjustment Act would allow Afghans eligible for lawful permanent residency to go through a simple, straightforward application process. Once approved, Afghan parolees would truly find refuge from oppression.
Our service members in Kabul saved countless Afghan men, women and children. Sending Afghan parolees back to certain harm, now or in the future, would undo their sacrifice. Congress should honor their deeds by passing an Afghan Adjustment Act.
Michael Neal is the International Rescue Committee (IRC)'s rapid response attorney. He has recently returned from deployment assisting in the reception and processing of Afghan parolees at a U.S. government facility.
The views expressed in this article are the writer's own.