Why Is a Connecticut Sewage Treatment Plant Renaming Itself After TV Host and Comedian John Oliver?
Sometimes it stinks to be John Oliver. The television personality was honored by a sewage plant in Danbury, Connecticut this past weekend. Mayor Mark Boughton announced the news in a Facebook video this Sunday. The clip, titled "John Oliver, don't mess with Danbury," showed the mayor standing outside the sewage plant formerly known as "The City of Danbury Sewer Plant."
Boughton noted several points of interest in the city, and said that they were thrilled to add another feature to Danbury.
"We are going to rename it the John Oliver Memorial Sewer Plant," Boughton cheekily announced. "Why? Because it's full of crap just like you, John." Dumping on Oliver seemed to be how Danbury retaliated after him following Oliver's scathing rant about the Connecticut town.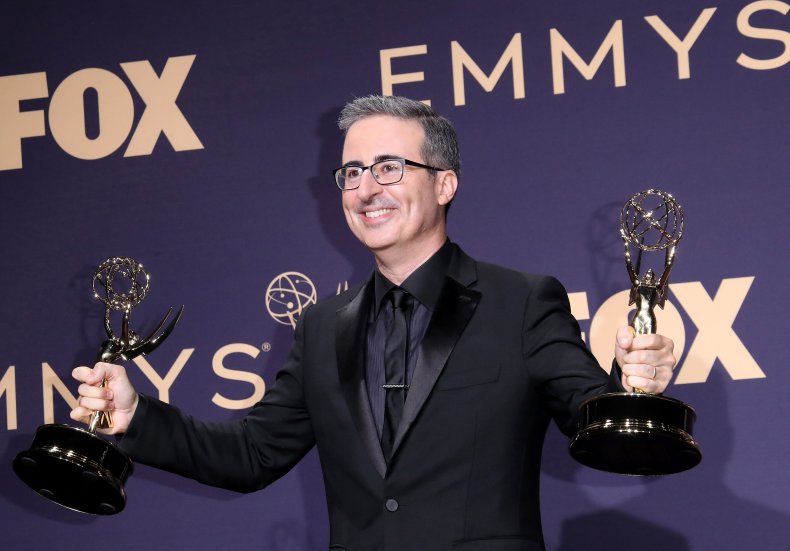 During the August 16 episode of Last Week Tonight with John Oliver, Oliver mentioned the city when speaking about juror bias. He spoke about racial disparities in juries from Connecticut towns such as Hartford and New Britain.
He then shifted gears to Danbury. "If you're going to forget a town in Connecticut," he said, "why not forget Danbury? Because, and this is true, f*** Danbury!"
The talk show host did mention some pleasant points of interest in the town, such as the "charming railway museum" and its "historic Hearthstone Castle." However, he quickly switched gears and went back to slamming the city. "Danbury Connecticut can eat my whole a**," he remarked.
"I know exactly three things about Danbury," Oliver continued. "USA Today ranked it the second-best city to live in in 2015, it was once the center of the American hat industry. And if you're from there, you have a standing invite to come get a thrashing from John Oliver — children included — f*** you." Why Oliver decided to drag Danbury remains unclear.
Boughton had one more joke before the end of his clip on Facebook. The Emmy Award winner previously poked fun at Danbury and several other cities in 2017, when they made videos that tried to attract Amazon to their respective towns, New York Post noted.
In Boughton's video, he asked Alexa where the best place for another Amazing facility would be. The home assistant responded, "Danbury, Connecticut" as per GeekWire. "I told you so," Boughton joked.
Oliver remarked that his only concern with the videos was that they were "too hilarious."
Boughton referenced that joke with one final zinger. "And, oh by the way, thanks for showing that Amazon video," the mayor added. "We did get Amazon here in Danbury."
Newsweek did not receive comment from John Oliver at the time of publication.