Why the COVID-19 Death Forecasts Are Wrong
Forecasts predicting the total number of deaths from COVID-19 may be wildly inaccurate because we do not know key information about the virus. This includes how many people have had it, whether people who recover will develop lasting antibodies to protect from it, how well people are observing social distancing measures—and how long they will be willing to do it for.
"Even though there's a huge amount of resources being poured into modeling... [the forecasts are] going to be wrong," said Irwin Redlener, Professor of Health Policy and Management and Pediatrics at the Columbia University Medical Center, who is currently working on the coronavirus pandemic.
At the start of April, Deborah Birx, the response coordinator on the White House Coronavirus Task Force, said models indicated the U.S. would be facing between 100,000 and 240,000 deaths from COVID-19—even if mitigation guidelines were followed. It was not clear where this figure came from, and shortly after reports emerged that a number of White House officials had questioned this death toll. In an interview with the radio station KVOI, Robert Redfield, director of the U.S. Centers for Disease Control and Prevention, said this forecast had assumed only around 50 percent of the public would observe social distancing recommendations, when actually most were adhering to them.
On April 9, Dr. Anthony Fauci, director of the National Institute of Allergy and Infectious Diseases, said the total death toll would likely be far lower than the initial White House estimate. "It looks more like the 60,000 [figure] than the 100,000 to 200,000," he told NBC's TODAY Show. "But having said that, we'd better be careful that we don't say, 'OK, we're doing so well we could pull back.'"
This figure from Fauci is more in line with the widely cited forecast from the University of Washington's Institute for Health Metrics and Evaluation (IHME). At present, this model suggests that by August 4, there will have been 60,308 coronavirus deaths in the U.S.—with a range of between 34,063 to 140,145. At time of writing, the Johns Hopkins University tracker has recorded 788,000 cases in the U.S., with 42,364 deaths. The IHME model says the country is six days past the peak number of deaths.
Redlener said that the issue with models is they come up with an answer to a question, such as what the fatality rate is, or when the apex of cases will be. "The problem is forecasting is increasingly inaccurate because of the variables," he told Newsweek. "[They] come up with an answer, but the answer does not necessarily reflect specificity, because of the assumptions that go into the formula. If you put in uncertain numbers and assumptions that can't really be proved, the conclusions are not necessarily accurate."
There are many uncertainties with COVID-19. One of the big uncertainties is whether people can be reinfected with the virus. Anecdotal evidence appears to suggest they can. South Korea's Centres for Disease Control and Prevention said 163 people who had recovered from the coronavirus had retested positive, although this may have been the tests picking up on the remnants of the virus, rather than a new infection. Another preliminary study that had not been peer reviewed found a third of people who had recovered from the virus had low levels of antibodies, potentially highlighting a risk of reinfection.
Research on the virus itself is also raising more questions than are being answered. Scientists at the U.K.'s University of Cambridge say they have identified three different types of the virus—A, B and C. A was the type closest to the coronavirus found in bats. B was the predominant variant in Wuhan, China, where the virus was first identified. C was the "daughter" of type B and was mainly found in Europe. A number of pre-print studies have also suggested the virus can and is mutating.
"This is a new virus that people haven't been exposed to before," Redlener said. "There's a lot about its behaviour that we don't know, and a lot about the way humans react to it. People will develop antibodies, but we don't know for how long those antibodies will be viable and will protect people from getting reinfected. If we don't know that, it's very hard to predict when and if we'll get a second wave and resurgence."
There are also huge questions about how many people have been infected. It is thought many people who get COVID-19 are asymptomatic, but are still able to spread it. One pre-print study from Stanford scientists suggested the rate of infection may be 85 percent higher than is being reported. The true number of how many people have been infected can only be determined with large-scale testing.
It is this incomplete information that is being used to feed the models. "You may make an assumption today but you'll get more data in a couple of days that will change the assumption," Redlener said. "The input data for the models are really inaccurate—or at least incomplete and that creates a problem for the conclusions reached by the modelers. It's extremely complicated and I don't know what's going to resolve this except more modeling and more following trends. The predictability of where we're going is extremely complex and inaccurate."
Jeffrey Shaman, Professor of Environmental Health Sciences at Columbia, who works on developing COVID-19 models, said one area where data is lacking is the way people are practising social distancing and how they have changed their behavior. Another problem is more systematic: "I think the biggest frustrations are the inherent delays in the system—transmission today results in confirmed cases 10 to 16 days later—and the lack of a coherent, identifiable national approach to control," he told Newsweek. "This makes the situation very fluid and hard to pin down."
He continued: "The projections are used to suss out possible outcomes—the full range of possible outcomes—provide context for current actions and a frame of reference for guiding ongoing policy decisions."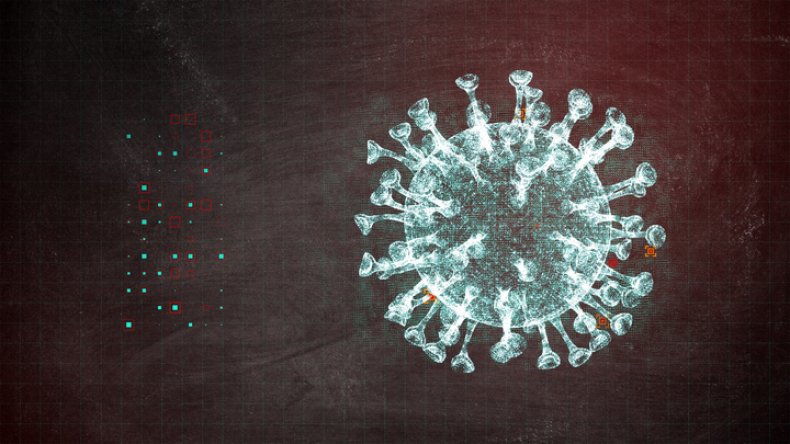 Shaman also says models need to be better understood. "They are projections, not forecasts; they are done for a continually evolving situation for which there is little information on transmission over the last two weeks, limited information on changing social distancing compliance within communities, and no sense of how society will increase or relax its controls in the future."
Redlener said an important aspect of modeling away from death tolls is to understand how long the outbreak will last. This will allow for a better understanding of how overcrowded hospitals will get and for how long, meaning plans can be put in place to facilitate the surge in patients. Eventually, they will help policymakers decide how and when to start easing lockdown measures, to let people get back to work and, ultimately, to recover the economy.
But for forecasting how many people will die, models cannot provide accurate answers."It's very frustrating for people," Redlener said. "I know you want answers. But you're not going to get one that's very satisfying."
Nobel laureate Michael Levitt, a professor of structural biology at Stanford University, proposes another way to think of death forecasts and what the ultimate toll on a given country will be. Levitt told Newsweek he was reading a Medium post by David Spiegelhalter, a statistician at the University of Cambridge, when he started thinking about death tolls differently.
Spiegelhalter was considering how many people who have died from COVID-19 would have died anyway from other, "normal" risks. The risk of dying, generally, increases with age, and COVID-19 follows a similar trajectory—death rates for those above 70 are much higher for younger adults and children. His calculations suggested that COVID-19 deaths account for about a years' worth of death risk.
"I thought it was a very clever way to express numbers," Levitt said. "People don't think people die normally. And people get upset by every death. But in the world 150,000 people die every day, so you need to normalize that." However, he thought that a years' worth of deaths was too high, so he used this principle and applied it to the Diamond Princess—the cruise ship that was quarantined off the coast of Japan towards the start of the outbreak—and then to Wuhan, the city in China where the virus was first identified.
Through his calculations, Levitt accurately predicted the total cases and deaths in China during the country's outbreak. "What I noticed was if you actually look at the places that are heavily hit, what you discover is for each of these places, the fraction of population—total population, not cases—that are dying is very similar. It's around 0.2 percent."
He suggests the number of deaths from COVID-19 in a given country equates to around a month to five weeks worth of excess deaths. He added that it is important to remember that some of the people who have died from COVID-19 might have died over this time from something else.
Levitt said that while there is a huge amount of uncertainty, if you look at how many people die in the U.S. every year and calculate what that would be per month, the number of COVID-19 deaths could be around 300,000. "But that could be over two to three years," he added.
Levitt said what is important is learning from the pandemic and applying this knowledge to future challenges, such as climate change. "Our artificial intelligence is developing so quickly that maybe, in the next outbreak, we'll be able to say 'hey Siri, Alexa, Google—should I panic?'"
Meanwhile, Redlener says much of how the country will move forward over the coming months will depend on how the virus is contained and how authorities go about testing until a vaccine becomes available. "It's a very complicated agenda—complicated formulas with no clear answers," he said.
"I think it's inevitable that there will be a second wave because there's a lot of motivation to get back to normal, for people to get back to work. But if we don't have the testing capabilities to test for presence of the virus and or presence of antibodies, we won't have an idea of who exactly is ok to go back to work, go back into public. That's a real problem.
"If we know a large proportion of the population has immunity, even if we don't' know how long it'll last, we could start to relax the restrictions. But right now, without the testing, I don't know how and when we're going to have the models to properly advise the policy makers."
Centers for Disease Control and Prevention Advice on Using Face Coverings to Slow Spread of COVID-19
CDC recommends wearing a cloth face covering in public where social distancing measures are difficult to maintain.
A simple cloth face covering can help slow the spread of the virus by those infected and by those who do not exhibit symptoms.
Cloth face coverings can be fashioned from household items. Guides are offered by the CDC.
Cloth face coverings should be washed regularly. A washing machine will suffice.
Practice safe removal of face coverings by not touching eyes, nose, and mouth, and wash hands immediately after removing the covering.
World Health Organization advice for avoiding spread of coronavirus disease (COVID-19)
Hygiene advice
Clean hands frequently with soap and water, or alcohol-based hand rub.
Wash hands after coughing or sneezing; when caring for the sick; before, during and after food preparation; before eating; after using the toilet; when hands are visibly dirty; and after handling animals or waste.
Maintain at least 1 meter (3 feet) distance from anyone who is coughing or sneezing.
Avoid touching your hands, nose and mouth. Do not spit in public.
Cover your mouth and nose with a tissue or bent elbow when coughing or sneezing. Discard the tissue immediately and clean your hands.
Medical advice
Avoid close contact with others if you have any symptoms.
Stay at home if you feel unwell, even with mild symptoms such as headache and runny nose, to avoid potential spread of the disease to medical facilities and other people.
If you develop serious symptoms (fever, cough, difficulty breathing) seek medical care early and contact local health authorities in advance.
Note any recent contact with others and travel details to provide to authorities who can trace and prevent spread of the disease.
Stay up to date on COVID-19 developments issued by health authorities and follow their guidance.
Mask and glove usage
Healthy individuals only need to wear a mask if taking care of a sick person.
Wear a mask if you are coughing or sneezing.
Masks are effective when used in combination with frequent hand cleaning.
Do not touch the mask while wearing it. Clean hands if you touch the mask.
Learn how to properly put on, remove and dispose of masks. Clean hands after disposing of the mask.
Do not reuse single-use masks.
Regularly washing bare hands is more effective against catching COVID-19 than wearing rubber gloves.
The COVID-19 virus can still be picked up on rubber gloves and transmitted by touching your face.