Dee Snider on Why Donald Trump Can Use 'We're Not Gonna Take It'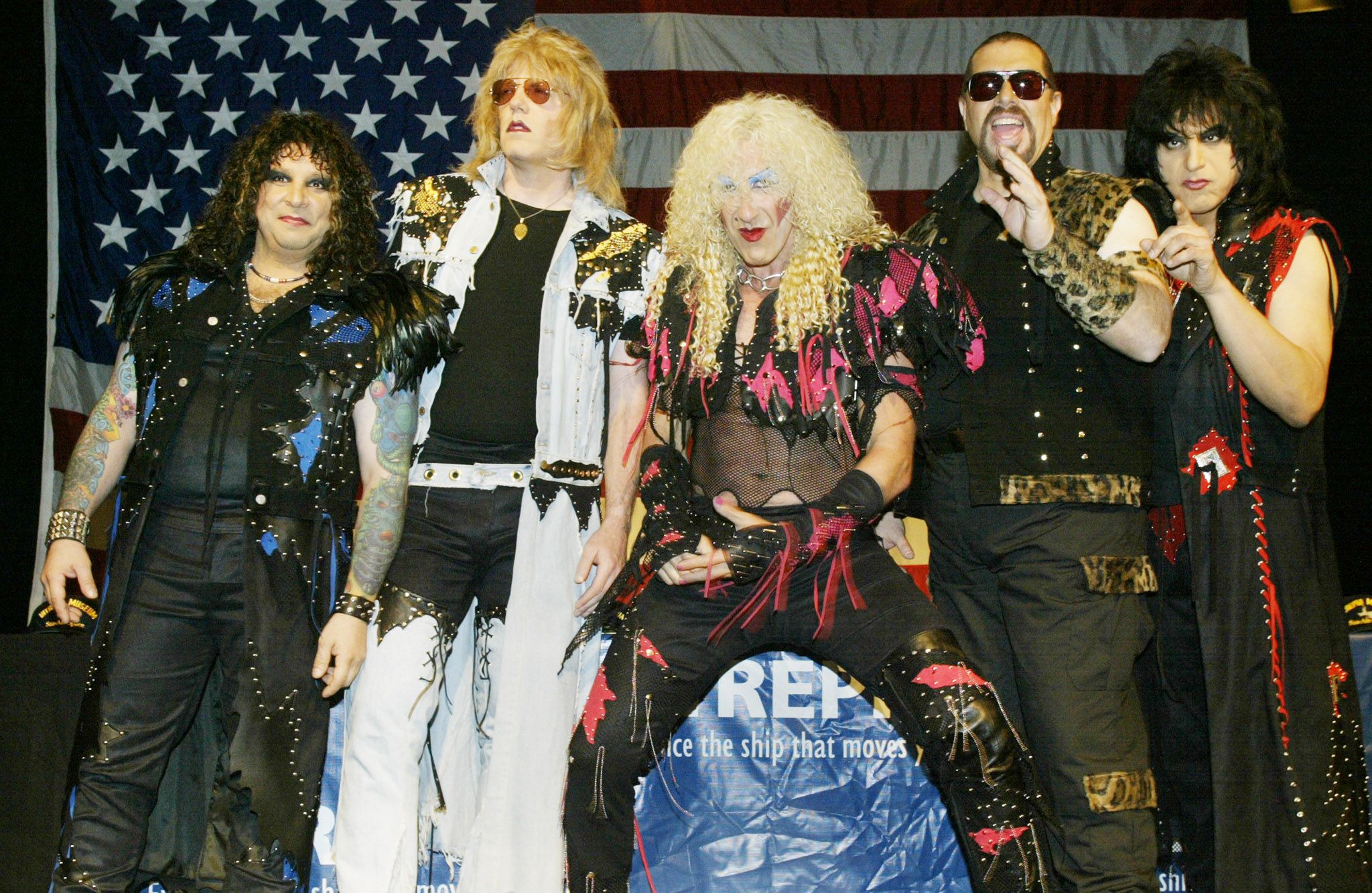 Donald Trump has been using an unlikely soundtrack at speeches and rallies for his presidential campaign: Twisted Sister's 1984 hit "We're Not Gonna Take It."
When Paul Ryan tried using the same track during his 2012 campaign for the vice presidency, he drew a stern rebuke from Twisted Sister frontman Dee Snider. So why does Trump—who is also running as a Republican—get away with the song usage?
The rebellion anthem might seem better suited to a disaffected teenager than a 69-year-old billionaire making a bid for the White House, but Snider says he won't be calling foul this time. In fact, he considers Trump's run to be in the spirit of the track.
"He asked me," Snider tells Newsweek. "He's a friend. He didn't want a Neil Young situation. So he contacted me and said, 'I'd like to use "We're Not Gonna Take It."' I said, 'Look, we're friends, and I really like you, but we don't see eye-to-eye on everything.' We do agree on a number of things, but not everything!"
Snider is referring to Neil Young's objection after Trump played "Rockin' in the Free World" while announcing his candidacy. Clearly, the mogul is now making a point to check with artists before they embarrass him with a public denunciation.
Snider told Trump that he wouldn't endorse the candidate, but would give him permission to use "We're Not Gonna Take It."
"This song is a song about rebellion," Snider says. "And [Trump is] definitely rebelling. If I forget the comfortable old man I've become and go back to the angry young man I once was, what he and Bernie Sanders are doing is they are raising holy hell—and upsetting the apple cart. That was the spirit that 'We're Not Gonna Take It' was written in."
Though Snider isn't ready to endorse a presidential candidate, "I guess I do support Donald and Bernie Sanders, both for turning politics-as-usual on its head," he says. "They're calling people out on their shit. Of course, they're laying out their own stream of shit as well. It's just making for a much more interesting campaign."
Here's a popular Vine featuring Donald Trump and "We're Not Gonna Take It":