Why A Democrat Lawmaker Refused Moment Of Silence For Las Vegas Shooting Victims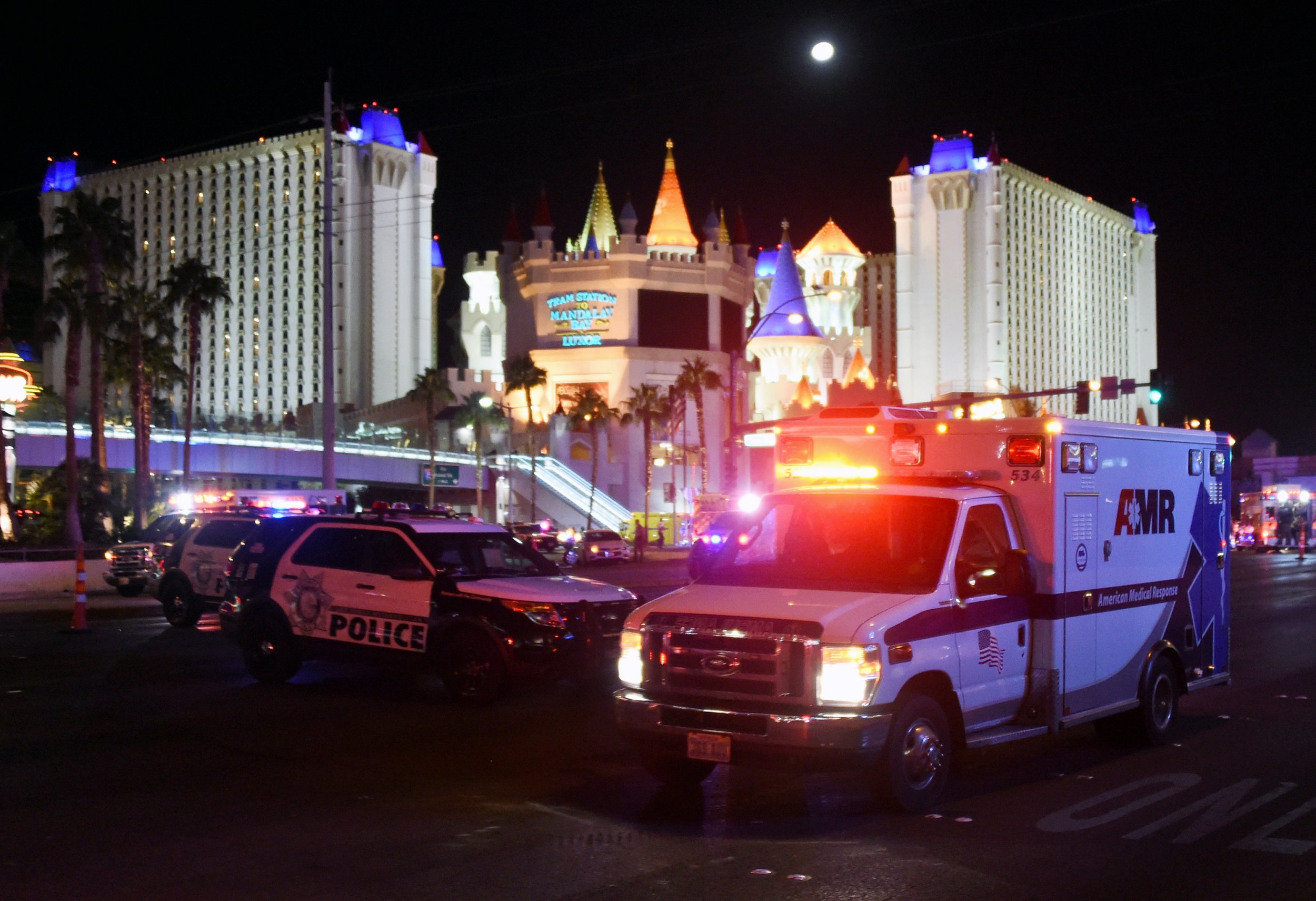 On Monday, a Democratic lawmaker said he will not take part in a minute of silence on the House floor to remember the victims of Las Vegas shooting because "now is a time for action."
Seth Moulton, a representative from Massachusetts, said on Twitter that he was taking the same stance following the carnage at Pulse nightclub in Orlando, Florida, in 2016.
"As after #Orlando, I will NOT be joining my colleagues in a moment of silence on the House Floor that just becomes an excuse for inaction," Moulton said on social media.
"Now is not a moment for silence; it's a time for action," he added.
His comments came as President Donald Trump and First Lady Melania Trump led a minute of silence for the victims of Sunday night's shooting, which has left at least 59 people killed and 529 injured. The attack has become the deadliest mass shooting in recent U.S. history when a gunman opened fire on a country music concert.
The tragedy has prompted calls from a number of lawmakers, including Moulton, to call for action on gun control, echoing a similar outcry after the Pulse nightclub shooting in Orlando last year.
"Thinking of everyone in #LasVegas, and praying Congress will have the courage to do more than stand in silence to commemorate them," Moulton had written on Twitter earlier in the day.
Moulton is not the first congressman to question taking a moment of silence after a mass shooting. House Minority Leader Nancy Pelosi previously stated that there had been "too many moments of silence" in the wake of the San Bernadino shooting in 2015.
"Gun violence is a crisis of epidemic proportions in our nation," The Hill cited Pelosi.
"We've had far too many moments of silence on the floor of the House. And while it is right to respectfully acknowledge the losses, we can no longer remain silent," she said. "What gives us the right to hold moments of silence when we do nothing to act upon the cause of the grief?"