Why Did Ansel Elgort Pose Nude? There's More to the Story Than Vanity
Celebrities are contributing to the coronavirus pandemic relief in many different ways, including by dropping trow.
On April 21, Ansel Elgort shared a nude photograph of himself on Instagram. The 26-year-old actor stripped down for a good cause. His thirst trap led followers to a GoFundMe set up to provide meals for coronavirus health workers.
The social media update was captioned, "OnlyFans LINK IN BIO." OnlyFans, a subscription banned service, provides users with exclusive content — including NSFW photos such as Elgort's.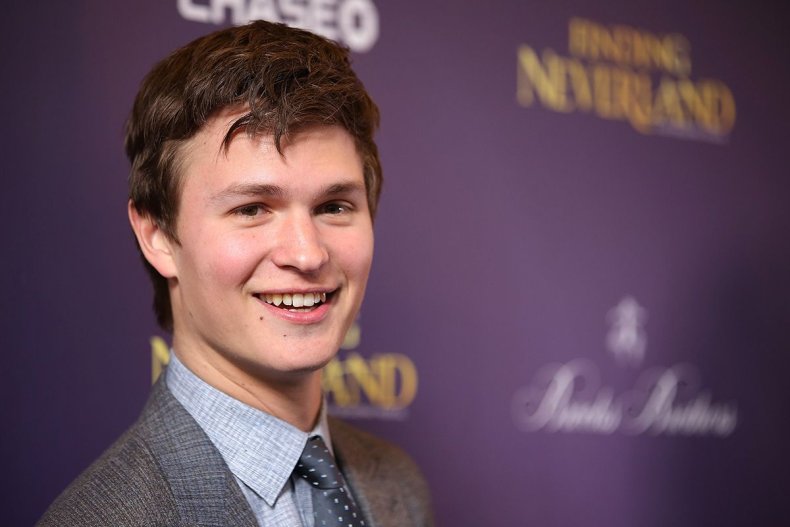 While the caption lured fans to the link on Elgort's Instagram bio, they found a page for actor Jeffrey Wright's Brooklyn For Life! Fundraiser instead of more steamy content. The campaign's goal is to feed the heroes on the front line of the coronavirus pandemic.
"Our goal is to fund each Brooklyn for Life! restaurant, enabling them to provide - at no cost to the recipients - at least 75-100 meals per day for delivery to the Brooklyn frontlines of this pandemic," a statement read on the GoFundMe page. "In doing this, we'll keep Brooklyn's grills & ovens hot to feed our community healthcare warriors and keep some of our vital local small businesses and members of their staff afloat in tough times."
"Get these healthcare workers and first responders some good local eats. Get some revenue flowing to local faves. Lift up community. It's who we are," the fundraiser site added.
The Fault in Our Stars actor posted an Instagram story hours later and told his followers that donations were rising. "I don't know how much of this is from the post but it seems a lot of people have been giving in the last few hours," Elgort revealed in the update. "Thanks a lot, looks like it was worth it."
As of April 22, the GoFundMe page raised over $210,000. E! reported that Elgort himself donated as much as $20,000 to the cause.
He also added that Instagram made him take down the photo. "Unfortunately, Instagram told me I gotta take my post down because it's nudity, so I'm going to take it down or maybe I'll repost the version that cuts a little higher, how about that?" he offered. "Sorry about that Instagram."
"Sorry if I offended anybody but we did a good thing," Elgort explained. "And my dad took the picture by the way. He was mad, he said that I needed to give him credit."