Why Exactly Did The Beatles Break Up?
The Beatles break-up is a moment that has gone down in music history. The four musicians from Liverpool, U.K., were part of the biggest band the world had ever seen - until everything ended.
For years, fans have dissected what happened, wondering whether it was the pressure of fame, group disagreements, or even John Lennon's wife Yoko Ono, behind the split.
The band members have also given their views over the years, including Paul McCartney, who has opened up a number of times about what happened.
In October 2021, McCartney said the first person to announce they wanted out of the group was Lennon.
Speaking in a candid interview with BBC Radio 4, McCartney also alluded to his own legal battle with his fellow band members, which has been named as another nail in The Beatles' coffin.
McCartney said: "I had to fight and the only way I could fight was in suing the other Beatles, because they were going with Klein. And they thanked me for it years later.
"But I didn't instigate the split. That was our Johnny coming in one day and saying 'I'm leaving the group'."
Newsweek looks at the various moving parts which led to The Beatles' split over the years before their break-up in 1970.
Beatlemania Grew Tiresome
Before there was talk of a split, The Beatles members had grown tired of touring due to the relentless excitement of fans. This fame was known as Beatlemania.
It consisted of many fans screaming throughout the group's performances until the noise was so loud, the musicians could not even hear themselves playing.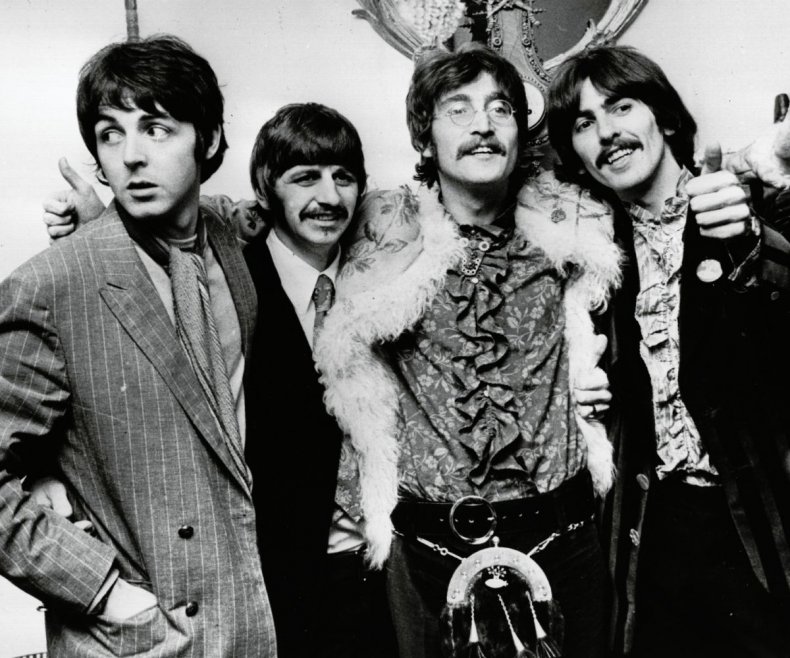 In 1966, this led them to retire from live performance altogether, with drummer Ringo Starr saying in The Beatles Anthology: "I never felt people came to hear our show. I felt they came to see us."
Their final live performance took place on a rooftop at their Apple Corps offices in London in 1969. However, the Beatles' final paid concert was on August 29 1966 at Candlestick Park in San Francisco, California.
Brian Epstein's Death
The year after their Candlestick Park performance Brian Epstein, the band's manager, died of an accidental drug overdose.
Throughout the years preceding, Epstein had fought fires within the band when musical differences threatened the peace.
Reflecting on the death of their former manager, Lennon told Rolling Stone in December 1970: "I knew that we were in trouble then. I didn't really have any misconceptions about our ability to do anything other than play music and I was scared. I thought, 'We've f****** had it.'"
Arguments In the Studio
One of the most famous sessions in The Beatles' history was for Let It Be, where George Harrison almost left the group.
The 'Let It Be' sessions were not only to record an album, but also to film a documentary called Get Back, which was released in 1970.
Speaking about this time in Anthology, George said he walked out on filming after the crew recorded the band having a heated exchange.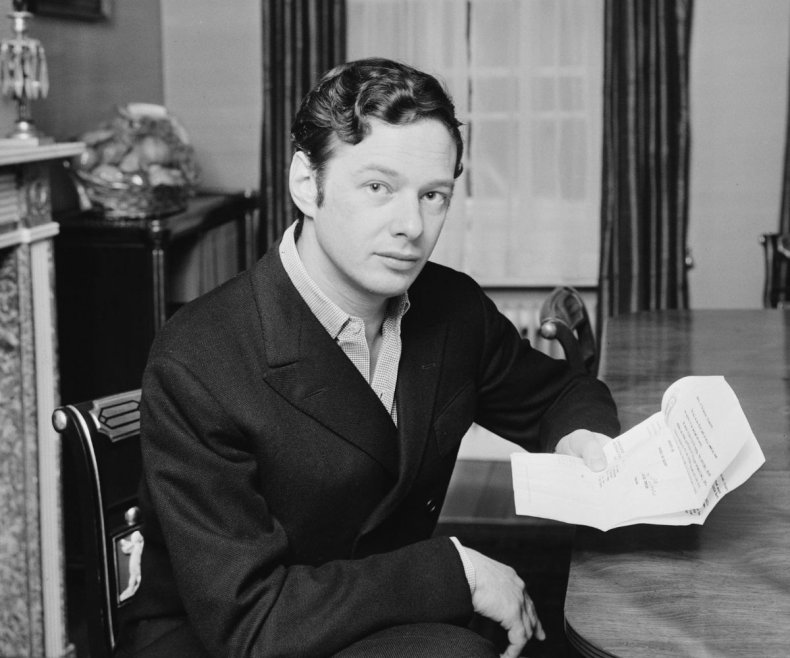 He said: "They were filming us having a row. It never came to blows, but I thought, 'What's the point of this?
"'I'm quite capable of being relatively happy on my own and I'm not able to be happy in this situation. I'm getting out of here.'..."
As well as that, the band members each shared their concerns about Lennon's growing relationship with Yoko Ono, who was spending more time with the band.
Harrison continued: "Then superimposed on top of that was Yoko, and there were negative vibes at that time. John and Yoko were out on a limb."
"I don't think he wanted much to be hanging out with us, and I think Yoko was pushing him out of the band, inasmuch as she didn't want him hanging out with us."
"It's important to state that a lot of water has gone under the bridge and that, as we talk now, everybody's good friends and we have a better understanding of the past."
"But talking about what was happening at that time, you can see it was strange."
In the same interview, Harrison said he lost personal contact with Lennon after he began his relationship with Ono.
McCartney also found Ono difficult in their early relationship, telling Rolling Stone in 2016: "We weren't sexist, but girls didn't come to the studio - they tended to leave us to it."
"When John got with Yoko, she wasn't in the control room or to the side. It was in the middle of the four of us."
However, after Lennon's death, McCartney and the other members have publicly shared their respect for Ono.
Solo Albums In the Works
Soon, band members began working on more solo efforts, which sent a message of discontent in the group.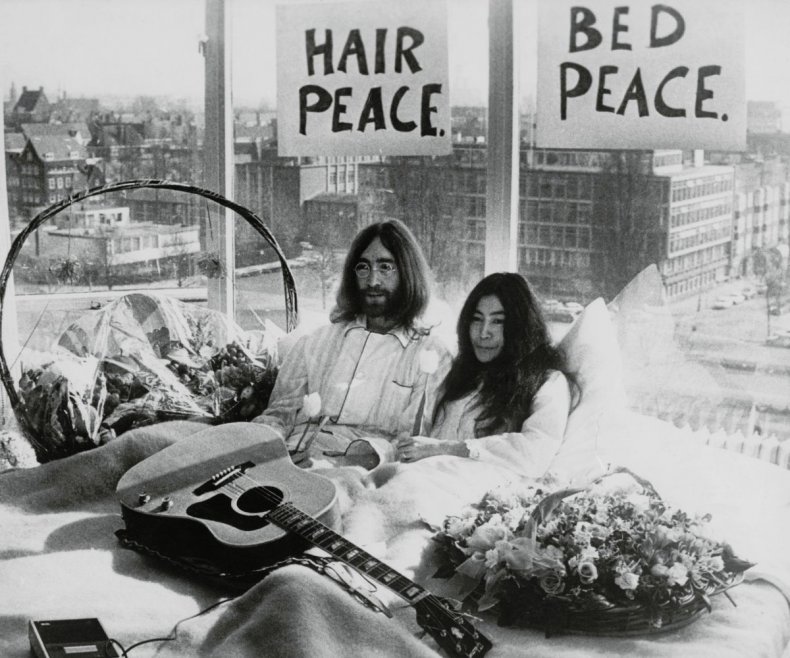 Lennon first released a non-Beatles album in 1968, which was with Yoko Ono. The pair released two further collaborations with Ono in 1969.
Harrison's first album came the same year as Lennon's debut with Yoko, to accompany the film Wonderwall. After this, Harrison released his album Electronic Sound in 1969.
It was, however, McCartney's first self-named solo effort which seemed to cement the band's end.
The album's release came after a great deal of wrangling over its release date, and McCartney expressed his disillusionment with the band in a press release.
This and interviews conducted for the release of McCartney seemingly confirmed his departure from the group.
Asked about the nature of his "break" from The Beatles, McCartney said: "Personal differences, business differences, musical differences, but most of all because I have a better time with my family. Temporary or permanent? I don't really know."
McCartney Sues The Beatles
After this, McCartney sued the band over fears of their legacy being destroyed by new management.
The band signed up with new band manager Allen Klein after Epstein's death, which McCartney was unhappy about.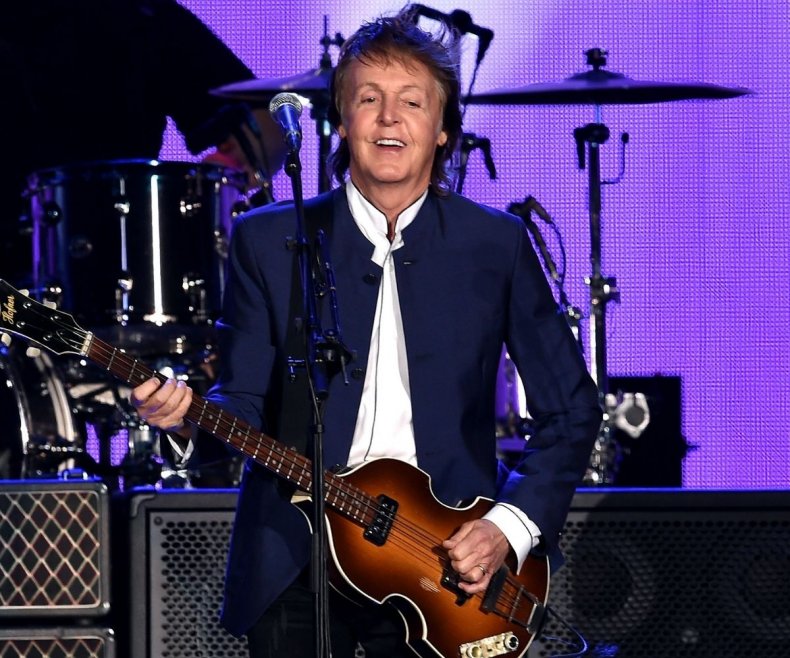 After McCartney's departure from the group, it became clear he had to sue his bandmates in order to separate their future fortune from Klein.
He told GQ in 2020: "... The only way for me to save The Beatles and Apple [their record company] – and to release Get Back by Peter Jackson [a new docu-series showing further footage from the Let It Be sessions] and which allowed us to release Anthology and all these great remasters of all the great Beatles records – was to sue the band. If I hadn't done that, it would have all belonged to Allen Klein."
"The only way I was given to get us out of that was to do what I did. I said, 'Well, I'll sue Allen Klein,' and I was told I couldn't because he wasn't party to it. 'You've got to sue The Beatles.'"
He said this meant many saw him as "that b****** who sued his mates," and a slew of comments came after, including from his former bandmate Lennon in the famous song "How Do You Sleep?"
McCartney sued his bandmates to dissolve their relationship in the High Court, which was granted in March 1971. In December 1974, all four members what is known as The Beatles Agreement, cementing their legacies.
Needless to say this, along with the various other issues mentioned, explains the broader picture behind the split of one of the world's most iconic bands.