Why Did Bill Shine Resign? Ex-Fox News Exec Reportedly Didn't Get Trump Good Enough Media Coverage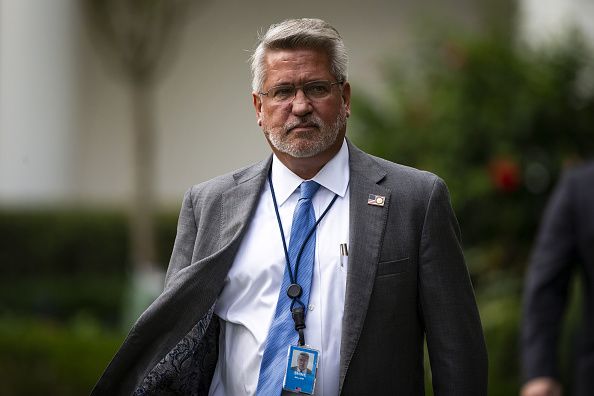 President Donald Trump's White House Communications Director Bill Shine abruptly resigned on Friday, and will join the president's 2020 re-election campaign as a senior adviser, the White House announced on Friday.
Shine, a former executive at Fox News, said in a statement that working in the Trump administration had been "the most rewarding experience my life." According to White House press secretary Sarah Sanders, Shine offered his resignation to the president on Thursday evening.
"To be a small part of all this president has done for the American people has truly been an honor," Shine said in his statement. "I'm looking forward to working on President Trump's re-election campaign and spending more time with my family."
While the split appeared amicable, with Shine going on to work for Trump's campaign, several reports said that the White House communications director had not been meeting the president's expectations.
Current and former administration officials told The Washington Post that Trump had been complaining about negative media coverage over the past few months, which he partly blamed on Shine. In recent weeks, the two men had several disagreements over strategy, according to aides.
In January, The New York Times similarly reported that Trump had not been getting the results he wanted from Shine and that they often differed on messaging. According to the report, the two chafed over how to handle the government shutdown, with Shine advising the president to make a visit to the border. Trump reportedly criticized Shine's proposal at a luncheon with television broadcasters, telling them that a border visit was "not going to change a damn thing."
Before joining the White House in July 2018, Shine, a chief executive at Fox News who had been second in command to Roger Ailes, left the network in 2017, forced out over his handling of the numerous sexual harassment allegations at the network.
Shine's resignation came in the same week of an explosive New Yorker report about the cozy relationship between Trump and Fox News. The report claims that Fox News killed a story about Stormy Daniels and her alleged affair with Trump right before the 2016 election in order to protect the president.
Shine was the fifth person to serve as the White House communications director in Trump's two years in office. Sean Spicer, Mike Dubke, Anthony Scaramucci and Hope Hicks all preceded him in the role.
Trump offered nothing but praise for Shine in a statement on Friday.
"Bill Shine has done an outstanding job working for me and the Administration," Trump wrote. "We will miss him in the White House, but look forward to working together on the 2020 Presidential Campaign, where he will be totally involved. Thank you to Bill and his wonderful family!"