Why Did Ex-Gitmo Detainee Shaker Aamer's Return to U.K. Take So Long?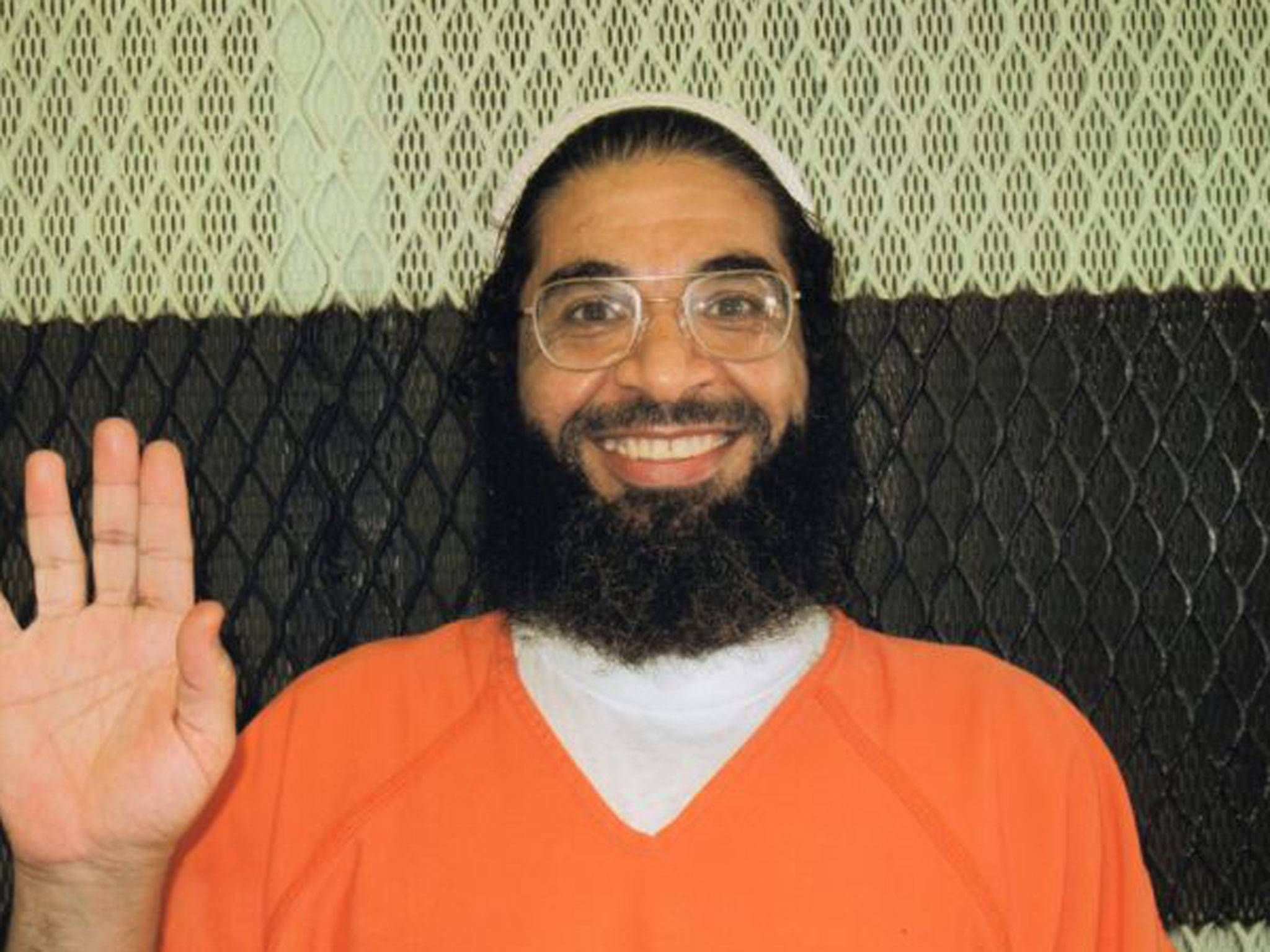 Shaker Aamer spent more than 13 years at the U.S. prison at Guantanamo Bay. Held without charge or trial, he was the last British detainee left at the facility and caught the attention of human rights activists, U.K. politicians and celebrities alike.
On October 30, the U.S. released him, some six years after he was cleared for release—a process that requires six government agencies to agree he no longer poses a security threat. Considering he was one of the most high-profile detainees and from a country with a strong diplomatic relationship with the U.S., why did it take so long? Some suggest Aamer's rebellious behavior at the prison kept him there, while others speculate the U.S. feared the charismatic 46-year-old might embarrass the government by going public with the abuses he says he witnessed and experienced behind bars.
As The Guardian previously reported, U.S. and U.K. diplomats reached a deal in 2013 for Aamer's return to Great Britain. But according to the Daily Beast, Defense Secretary Ash Carter and the White House were recently at odds over detainee transfers. Carter, whose signature is necessary for detainees to be released, reportedly did not want to be responsible for their conduct post-release—so much so, The Guardian confirmed, that he defied the president and his attempt to speed up the process of closing the detention facility by not signing. It wasn't until September that the Obama administration informed Congress that Aamer would be transferred.
Prior to his Gitmo ordeal, Aamer, a Saudi citizen and permanent U.K. resident, lived in London with his British wife and three children. The family moved to Kabul so Aamer could volunteer for a charity, his lawyers say. In late 2001, Afghan forces captured Aamer, and handed over to the U.S. After two months, U.S. forces sent Aamer to Gitmo.
According to U.S. government documents obtained by WikiLeaks, the U.S. believed Aamer was a member of Al-Qaeda—a recruiter, financier and facilitator for the organization—and that he had close ties to its senior leadership, including Osama bin Laden. Army Colonel Lisa Garcia , spokeswoman for U.S. Southern Command, which is responsible for military activities in Central and South America and the Caribbean, would not comment on the allegations because the documents are technically classified. Aamer's lawyers, however, maintain his innocence, saying he was tortured into a confession.
While at Gitmo, Aamer led detainees through a series of hunger strikes and protests. U.S. government documents also show that by 2007, Aamer had 137 reports of disciplinary infraction, including verbal harassment and spitting on a guard. Some former and current Gitmo lawyers say insubordination may in part explain why a number of detainees spent additional years at the facility.
Newsweek reached out to Commander Gary Ross, a spokesman for the Office of the Secretary of Defense, to determine whether Aamer's rule violations contributed to his prolonged detention. Though Ross would not comment on any case in particular, he pointed to periodic review documents, which show that in many cases, the Defense Department took detainee conduct into consideration when recommending a prisoner for continued detention or transfer.
Yet Mark Fallon, the former deputy commander of the Criminal Investigation Task Force, a government body created in 2002 to investigate detainees captured in the war on terror, believes Aamer's disobedience would've been considered prior to and possibly as part of his being cleared for release, not after.
"I think with some people, it's less about what they did to us and more about what we did to them," say Fallon. So when you have a vocal detainee who things may have been done to, who witnessed things, like torture and abuse...that creates also a political situation about releasing them."
Aamer has allegedly seen and experienced a great deal, all of which he could use to embarrass the U.S. While many detainees' alleged experiences portray U.S. counterterror practices in a poor light, Aamer's high profile could draw more attention to his claims. In addition to gathering a following , including rock stars like Roger Waters, P.J. Harvey, Sting and Peter Gabriel, Prime Minister David Cameron raised the issue of Aamer's release twice to Obama.
"Shaker himself said to me in Guantánamo that there were matters he didn't want to discuss until he was released, period," said Cori Crider, one of Aamer's attorneys at Reprieve, an international NGO. "Whether and how much he chooses to tell now is, of course, up to him."
In 2013, while still in detention, Aamer told the Met Police detectives who were investigating British involvement in mistreatment of detainees that he witnessed the torture of fellow prisoner Ibn al-Shaykh al-Libi at Bagram. The brutal treatment, Aamer said, lead al-Libi to wrongly tell interrogators, with British agents present, that Iraqi forces trained Al-Qaeda in using weapons of mass destruction. President George W. Bush went on to use this false intelligence to publicly justify the war in Iraq.
Defense Secretary spokesman Gary Ross declined to comment on Reprieve's allegations. "The Secretary of Defense decided to release him," he says. "We have a thorough review process in place and at this time we made the final determination, based upon all the evidence, that we have the proper security assurances in place, as well as knowledge that he will receive humane treatment."
Aamer's release came a day after the repatriation of another former Gitmo detainee, Mauritanian native Ahmed Ould Abdel Aziz, leaving 112 detainees at Guantanamo, 53 of whom have been cleared for transfer .