Why Did James Gandolfini Threaten Harvey Weinstein?
Tony Soprano once said, "Those who want respect give respect." This was not the case between the late actor James Gandolfini and Harvey Weinstein.
During a recent appearance on the Joe Rogan Experience, Sopranos costars Michael Imperioli and Steven Schirripa reminisced about Gandolfini, who passed away almost seven years ago.
Schirripa recalled a time when Gandolfini became so fed up with Weinstein bullying him over making a talk show appearance, that he threatened to beat up the disgraced Hollywood producer.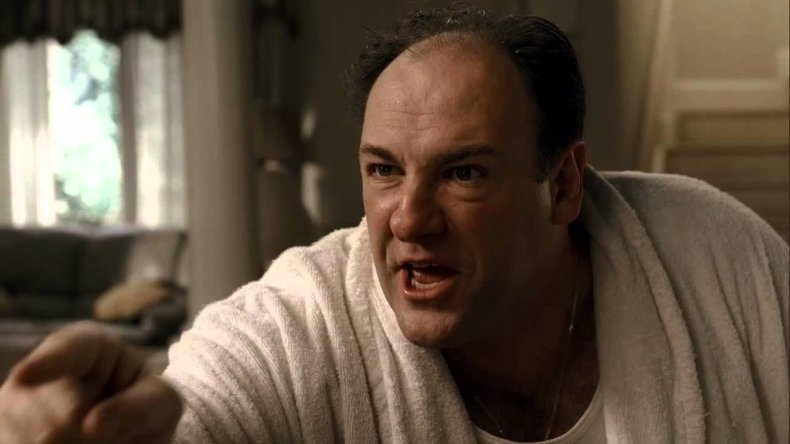 Weinstein and Gandolfini's paths crossed during the promotional period of the 2012 film, Killing Them Softly, which was distributed by the Weinstein Company.
The disgraced mogul asked the Sopranos star to do an appearance on The Late Show With David Letterman in order to promote the neo-noir film, which Gandolfini refused.
Gandolfini was known for being camera-shy. He was not a fan of talk shows and interviews, but he did agree to sit down for an appearance on 60 Minutes. He famously told a reporter, according to Entertainment Tonight, "I'm an actor. I do a job and I go home. Why are you interested in me? You don't ask a truck driver about his job."
Schirripa told Rogan about one time when he was hanging out with Gandolfini and other Sopranos friends in his trailer. Gandolfini was frustrated because Weinstein kept bugging him about the Letterman appearance, which he wasn't interested in. The Enough Said actor grew so fed up of the constant bullying, he threatened to beat the f*** out of him, a warning reminiscent of mobster Tony Soprano himself.
"He said, 'Harvey Weinstein keeps calling, he wants me to do Letterman and I said no,'" Schirripa said. "And he got f***ing nasty with Jim. And Jim said, 'I will beat the f*** out of Harvey Weinstein! He f***ing calls me again, I will beat the f*** out of him! For the money he paid me, I'm not f***ing doing it!' Swear to God."
"And this is before all the Harvey Weinstein s*** when he was still king s***," Schirripa added.
James Gandolfini passed away on June 19, 2013 of a heart attack. He was 51 years old. Gandolfini won one Golden Globe and three Emmys for his role as the fictional New Jersey gangster.
Weinstein is currently serving his 23 years sentence at Wende Correctional Facility after being convicted of rape and sexual assault, which he was charged with in 2018.
Newsweek did not receive comment from Harvey Weinstein at the time of publication.