Why Did Kanye West Cut Nicki Minaj's Verse from 'New Body'?
Kanye West scrapped a verse that featured Nicki Minaj in the song "New Body," and fans are not happy about it.
"New Body" was originally heard in 2019 when a leaked version went viral on TikTok. Many fans were calling for an official release of the song, which featured Minaj, along with Ty Dolla Sign. "New Body" was originally expected to be part of West's Yandhi album, but didn't make the cut.
In June, Minaj sent her fans to West's wife, Kim Kardashian, begging her on social media to tell West to release the track. However, it appears that this campaign was unsuccessful.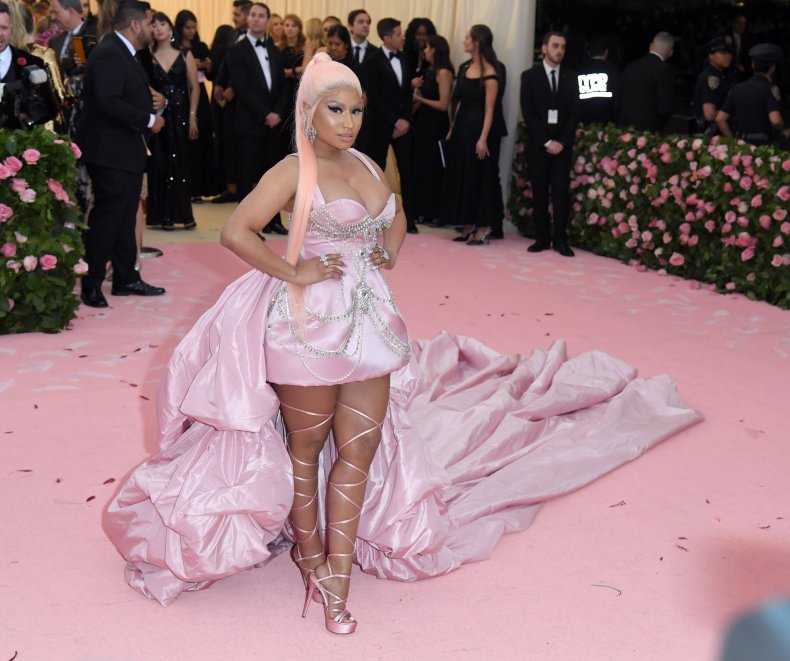 Meaww reported that the original version of "New Body" included lyrics about "body shaming and the social stigma surrounding the aftermath of plastic surgery." However, they were reworked to have a more positive Christian message.
On July 18, West shared what appeared to be the official track list from his upcoming 10th studio album titled Donda, after his late mother. In the since-deleted tweet, the album included "New Body," but fans noticed that it didn't mention Minaj as featured.
Nicki Minaj stans were upset to see her snubbed from West's upcoming album, and don't think "New Body" will be as good without her.
Some fans speculated that Minaj was removed from the "New Body" track because of what West said about abolitionist icon Harriet Tubman on July 19. During a campaign rally in North Charleston, South Carolina, West told the crowd "Harriet Tubman never actually freed the slaves, she just had them work for other white people."
In 2018, Minaj praised Tubman as a "Queen of the Week" on social media for her work freeing slaves on the Underground Railroad.
Why exactly West removed Minaj from the "New Body" track remains unclear.
This isn't the first time Minaj's work with West was cut from an album. In October 2017, Minaj revealed in an Instagram post that the 2010 song "Monster" was almost snubbed from My Beautiful Dark Twisted Fantasy. The song included Jay Z, Rick Ross and Bon Iver, but her verse was particularly memorable.
"Kanye called me to tell me Jay put a verse on this song & that he was still deciding if he would put it on his album. Haha," Minaj wrote on an Instagram post at the time. "It was like an hour long call where I tried to convince him to let the song stay on his album. He felt this verse would end up being the talk of the album. I said: YOU'RE KANYE WEST!!!!"
Donda is slated to drop on Friday, July 24.
Newsweek did not receive comment from Kanye West at the time of publication.