Why Did Nicolas Cage's 'Superman' Film Die?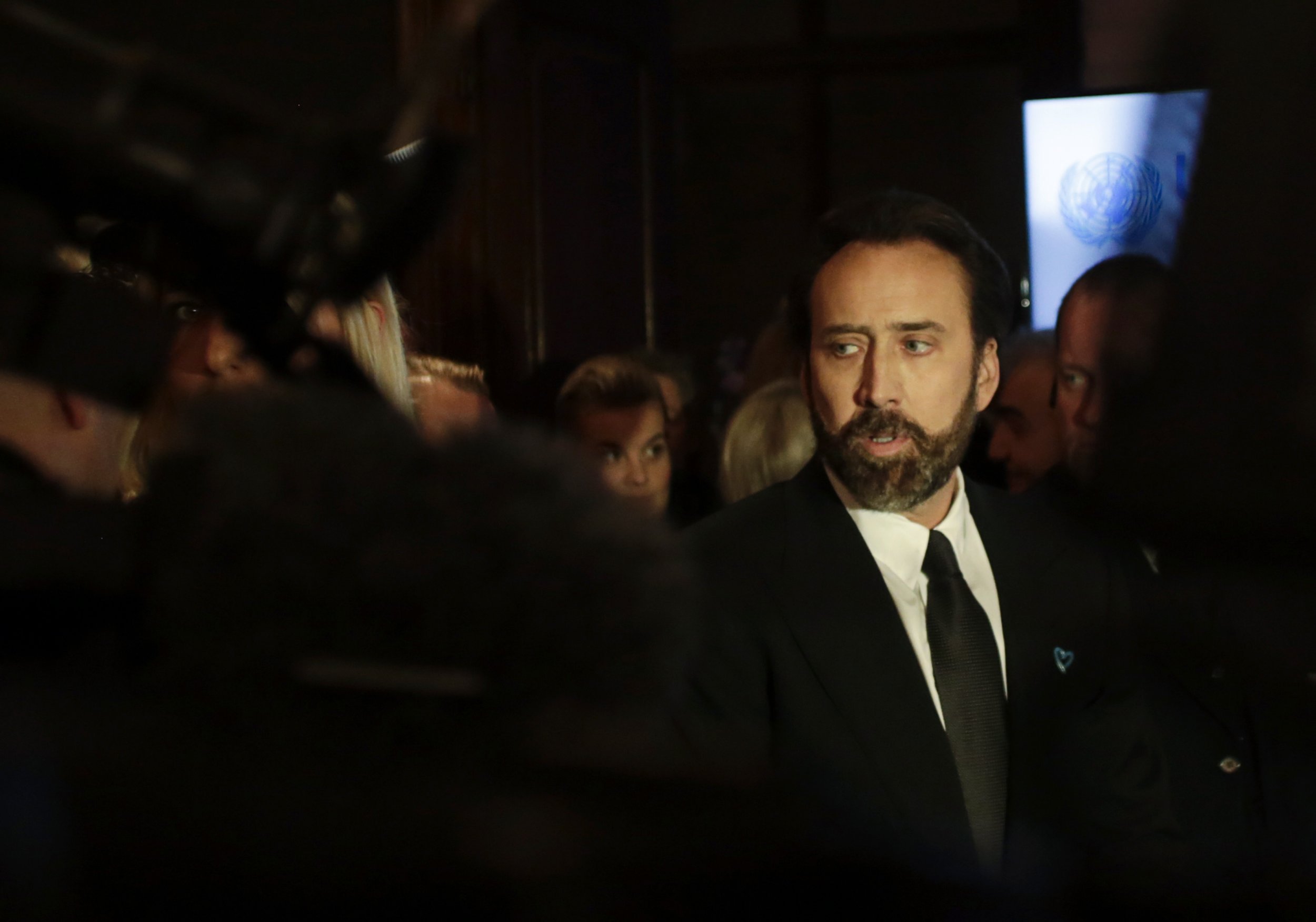 Traditionally the Superman film franchise has cast cleft-chinned, boyish actors for its lead role, including Christopher Reeve, Brandon Routh and most recently, Henry Cavill. Casting Nicolas Cage as Superman, though, seems only possible in cult fantasy.
But it almost happened. In 1996, screenwriter Kevin Smith pitched a Superman script to producer Jon Peters. Gothic filmmaker Tim Burton signed on to direct the film and shortly after, Peters cast Nicolas Cage as Superman allegedly because Cage would bring a characteristic otherworldliness to the character. Unfortunately Superman Lives died before it even hit theaters.
But the film lives on, at least for filmmaker Jon Schnepp. Yesterday a trailer surfaced for Schepp's unfinished documentary about the scrapped Superman film. Entitled The Death of Superman Lives: What Happened?, it features interviews with Smith, Burton, and a sneak peek at Cage's, er, unique Superman suit. Schnepp seeks to crowdfund the remaining the $85,000 needed to finish the documentary.
The clip reveals Burton's wish to extend the storyline of Superman an alien, including a plot stripping the lonely hero of his powers. Interviews with associate producers, comic book artists and storyboarders reveal that Batman, Braniac and Doomsday would have made cameos in the film, and it would have featured a freaky array of monsters.
"If we had been able to strip through all the chaos, I think we would have had an interesting movie," Burton tells Schnepp in the clip.
So what gives? Tensions were present from the beginning--in an interview with Mania, Smith said Peters insisted on making Superman unable to fly, a stipulation posing logistical problems for a superhero known, well, to soar through the air. Once Burton signed on, he also cut Smith's script from the mix altogether and employed Wesley Strick to re-write the entire thing. Deeming Strick's script too expensive, Warner Brothers then snagged Dan Gilroy to make it more affordable.
Start dates for filming kept getting pushed back and production halted altogether in 1998, although $30 million had already been spend on the film, when Burton went to go direct Sleepy Hollow. But if Schnepp's documentary becomes a reality, audiences can now understand the mysteries behind the demise of Superman Lives.
"I got involved and then it died," jokes Kevin Smith to Schnepp. "It was truly the death of Superman."