Why Did Prince Harry and Meghan Markle Name Two Kiwi Birds 'Gift' and 'Sneeze'?
Prince Harry and Meghan Markle named two kiwi chicks "gift" and "sneeze" as they neared the end of their official tour of the South Pacific.
The Duke and Duchess of Sussex visited the National Kiwi Hatchery at Rainbow Springs in the city of Rotorua, on New Zealand's North Island, on Wednesday. Staff at the facility allowed the couple to name two three-day-old chicks, the Associated Press reported.
In an apparent show of appreciation for the indigenous Maori culture, the couple chose "Koha," or "gift" for one chick. The other was called "sneeze," taken from the Maori saying "tihei mauri ora," which translates to the "sneeze of life" or the right to speak.
Kiwis, New Zealand's national symbol, are threatened by disease, and predators including stoats, cats and uncontrolled dogs. Down from a population running into the millions two centuries ago, 68,000 kiwis now remain in the wild. Annually, the country loses 2 percent of unmanaged kiwis, according to Rainbow Springs. Experts fear brown kiwis could be extinct in two years if conservation efforts don't continue.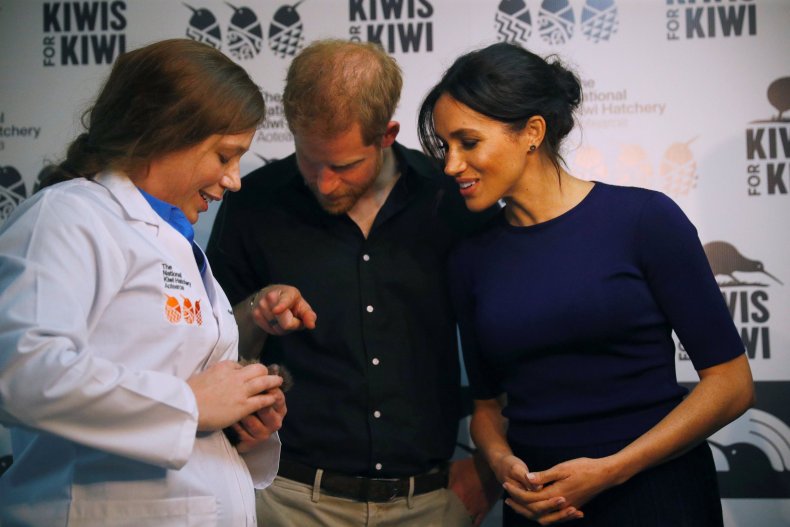 Read more: Prince Harry and Meghan Markle's royal tour of Australia in pictures
On the final stop of their 16-day tour of the South Pacific, Prince Harry and Meghan Markle also visited the Te Papaiouru Marae, a Maori meeting ground, where they were greeted with a formal welcoming ceremony, gifted traditional korowai Maori cloaks, and enjoyed lunch. They arrived in New Zealand on Sunday.
On Tuesday, the pair tried their hand at "welly-wanging" in Redvale, north of the city of Auckland, BBC News reported. Pitted against each other on competing teams, the royals were tasked with throwing a Wellington boot as far as possible.
Australia, Fiji and Tonga also factored into their fortnight-long trip which kicked off with Kensington Palace announcing the couple are expecting their first child in the spring of 2019.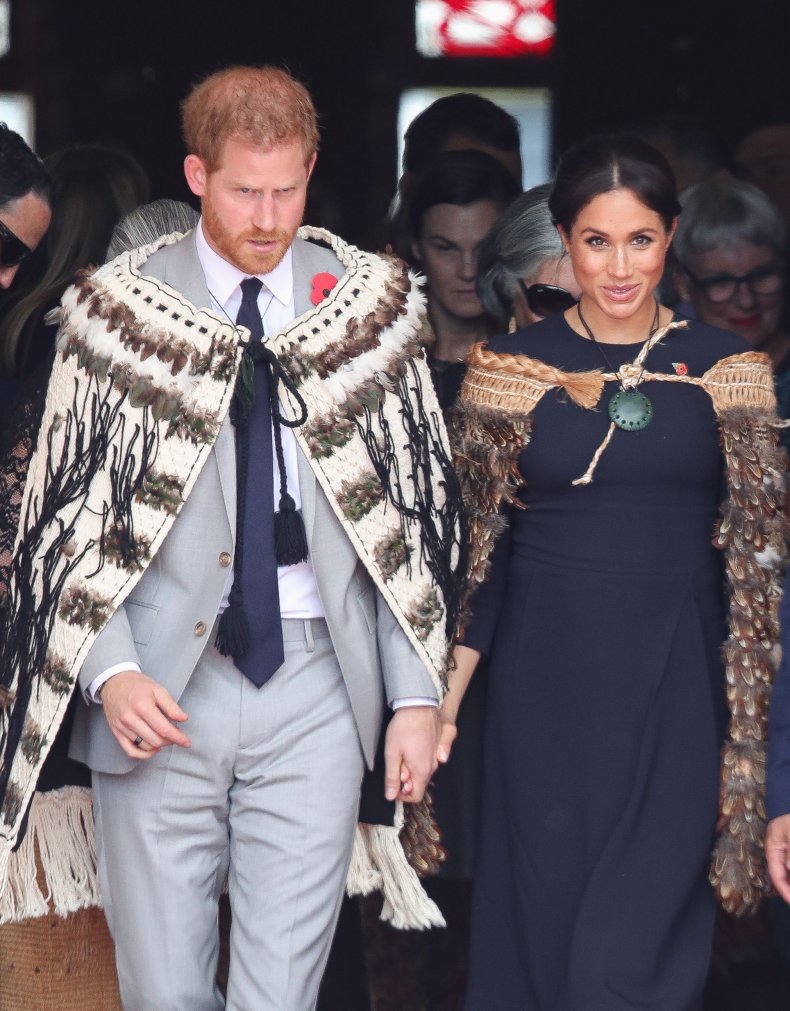 Kensington Palace said in a statement at the time: "Their Royal Highnesses have appreciated all of the support they have received from people around the world since their wedding in May and are delighted to be able to share this happy news with the public."
Prince Harry addressed his wife's pregnancy on Saturday in Sydney, Australia, at the opening of the Invictus Games, his sporting event for sick and injured military personnel.
The sixth in line to the British throne told the audience, according to Marie Claire UK: "Thank you for the welcome you have given Meghan and I over the last few days. I have been so proud to be able to introduce my wife to you, and we have been so happy to be able to celebrate the personal joy of our newest addition with you all."