Dissolved But Not Forgotten: Why Did So Many Good Pop Culture Sites Die in 2015?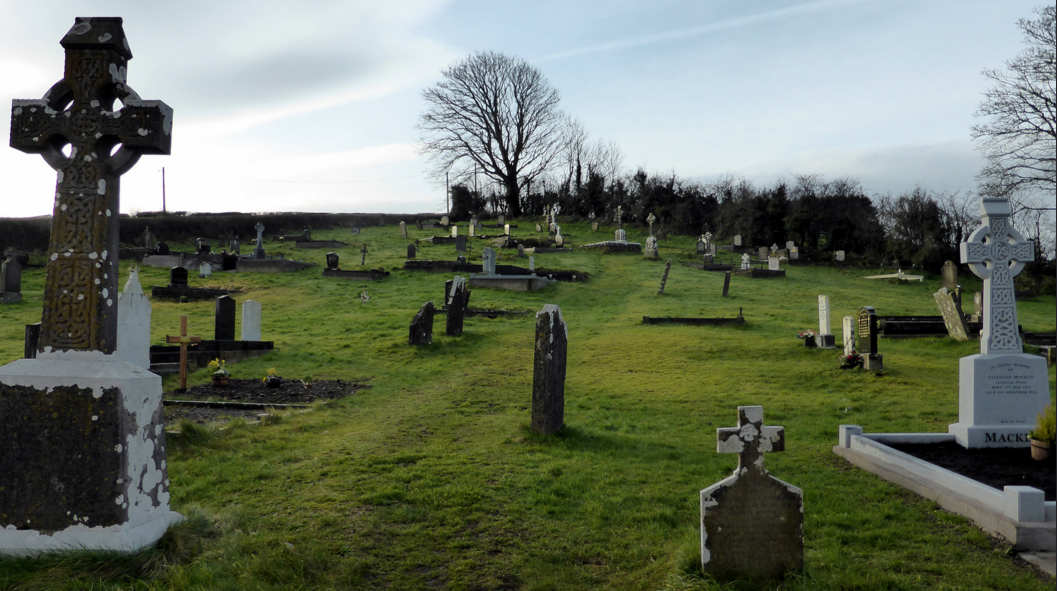 The day before Halloween, Grantland came crashing down.
The news wasn't entirely a surprise—the ESPN-owned pop culture and sports site had been hanging by a thread since editor Bill Simmons's exit—but it prompted a familiar cycle of breathless eulogizing and hand-wringing from afar. Well-liked media outlets fold and fold again, but Grantland, with its enviable stable of writers and large corporate backing, perhaps appeared invincible.
"I don't want to know what procrastination looks like in a world without Grantland," the comedian and TV writer Josh Gondelman tweeted. The New Yorker's Emily Nussbaum weighed in with: "Grantland was incredible & ESPN is ridiculous. I'm a person who never reads anything about sports & I read that site all the time." Soon came the exhortations of optimism, the blog-post send-offs, the post-mortem analyses.
But for Keith Phipps, who until July served as the editorial director for The Dissolve, sadness for Grantland's fate was mingled with a sense of consolation.
"I almost felt a little better when they went under," Phipps says, "because it was like, if they can't make it with that talent and with Disney and ESPN behind them, what chance did we have? That was just a beautiful lineup of great writers."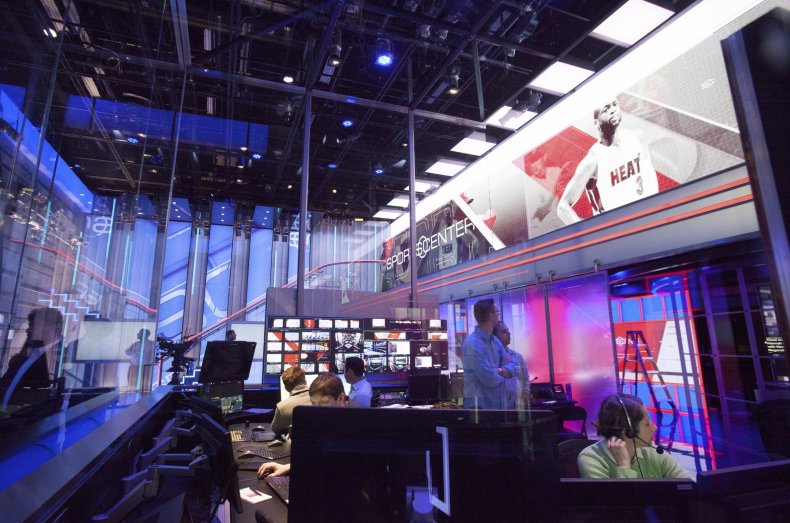 Phipps could relate. His site The Dissolve, an unwaveringly smart film commentary and news site owned by Pitchfork Media, shuttered after two brief but memorable years in July. With a loyal (if not infinite) audience of likeminded film freaks, The Dissolve seemed outwardly successful, or at least stable. Its end prompted a similar outpouring of mourning—mixed with guilt (for not reading or sharing the site more regularly) and blame (towards others who didn't share its links). (This is essentially the Internet version of wishing you'd spent more time bringing grandpa meals and listening to his stories.)
"It basically came down to numbers in the end, and I don't think the numbers were there to support the odds," Phipps says. "We had a really impassioned audience and a really loyal audience, but it wasn't a huge audience."
You're not imagining it: It has been a very rough year for pop culture websites. Frankly, it is a little scary to imagine what we'll have to eulogize in 2016.
Not long ago, it was primarily the print publications that were shuttering left and right. That's old news (literally). Reasons are self-evident: antiquated publishing models, dwindling subscriptions, falling ad revenue.
But in 2015, it was the blogs and online culture-writing hubs (once the very definition of "new media") that seemed to be toppling one by one. This suggests a shrinking of the digital media middle class. Large-scale sites, with massive outside investments and publishing models tilted in favor the momentary whims of "Big Viral," can survive just fine. So can the little guys—wholly independent blogs with no expectation of financial reward—so long as their creators sustain the momentum and energy to keep them going.
But the in-between spaces are either being acquired (as The Dissolved's parent company, Pitchfork, recently was) or failing. Or maybe "failing" is the wrong word—"it's not that The Dissolve failed; it just didn't succeed enough," Criticwire's Sam Adams wrote in a eulogy for The Dissolve. "That's journalism in 2015: You can build it, they can come, and that's still not sufficient."
The first notable culture outlet to undergo this sad collapse in 2015 was Wondering Sound, a site for longform music writing that was owned (and, in February, terminated) by eMusic.com. (Disclosure: I contributed to Wondering Sound, just once, shortly before the bulk of its editorial staff was canned.) Like the others, Wondering Sound wasn't exactly languoring in digital obscurity. "Our traffic was growing," editor J. Edward Keyes says nearly a year later. "It [the site's shuttering] was because of a particular position eMusic was in where they had to trim down operations—and they just couldn't monetize it fast enough."
Monetizing is hard. Web traffic and Facebook shares are unforgiving (and increasingly inevitable) metrics for success. Like The Dissolve, Wondering Sound seldom catered to that model, never scraping the bottom of the celebrity-Instagram-caption barrel or reducing pop culture to the shallowest, identity-based sloganeering. It hewed to a publishing model that almost feels quaintly naïve in late 2015: publishing smart writing on culture without also publishing hoaxy, viral-friendly gruel to subsidize it. (And it is quaint—Vox's Todd VanDerWerff has argued, convincingly, that these types of websites are relics of the "Old Internet," niche-friendly destinations "that thrived in 2005 [but] are an endangered species in 2015.")
Then, just as 2015 began with one music criticism site shuttering, it ended with another: Cokemachineglow announced on Monday that it is bowing out after 13 years.
What's the solution? How do we support arts writing in the age of viral reproduction? In a post-Grantland string of tweets, Nicole Cliffe, the co-founder of the small but excellent site The Toast, floated one tactic: a wealthy (but loyal) private benefactor.
In an email to Newsweek, Scott Tobias, the former editor of The Dissolve, suggests a return to subscription models:
I'm no expert on the digital publishing business, but it seems to me that large-scale, venture-capital-backed, diversified operations like Buzzfeed, Vice, Vox Media, Fusion and a few others have a gravitational pull that makes it hard for boutique, niche-oriented sites to compete for the same advertising dollars. . . . The grand experiment I'd like to see is a Grantland-like culture site that brings the best writers and editors together and supports itself through subscriptions *and* advertising. I'm convinced that people would be willing to pay a reasonable fee for high quality work and that the publication, in turn, would not have to resort to the cheap tactics that so many sites use to get page views. Because at this point, you might as well have J-school courses teaching students how to embed John Oliver clips.
Or maybe we just accept that nothing lasts forever, acknowledge that some of the best web enterprises—like the best bands—burn fast and bright.
These sites collapsed in 2015, but their editors are proud of the work. "It's always going to be the purest thing I'll ever do," Phipps says of his time with The Dissolve. "Even if it doesn't last, it's an experience that's going to stick with everybody."
* * *
Grantland and The Dissolve were probably the most widely mourned pop-culture sites to shutter in 2015, but they were not the only ones. Catch up on some other sites we lost:
Cokemachineglow: A thoughtful and voice-y music writing outlet with little interest in self-importance. In operation from the prehistoric blogosphere days of 2002 through 2015. As the site boasts in its farewell letter: "No ads are driving traffic here, we're not name-checked on any Netflix original series, Wikipedia won't even let us confirm our very existence."
Wondering Sound: Thoughtful and in-depth music journalism and criticism, published under the eMusic.com banner. Catch up on the site's strongest work with this send-off post.
Sad YouTube: Not so much a media outlet as a sort of one-man Internet art installation, Sad YouTube compiled the most heartbreaking YouTube comments in one intriguing place. "When an archaeologist wants to learn something about a civilization, they go through the trash," creator Mark Slutsky told Newsweek in 2014. "That's how I feel about YouTube comments." (Slutsky's stated reasoning for shuttering was essentially the same as Cokemachineglow's: not having the time to devote to the project, and wanting to give it a clean break.)
Slicing Up Eyeballs: A long-running music blog devoted (as its Pixies-quoting name suggests) to celebrating the legacy of '80s indie-rock and college rock. The site is defunct—"over the past year, I both found less and less time to devote to this ... and have grappled with growing burnout," blogger Matt Sebastian writes in his goodbye post—but the Facebook page remains active.
Grooveshark, Rdio and This Is My Jam: Three unrelated music discovery and streaming services (not media outlets, obviously) that shuttered in 2015 amidst various legal headaches.
Four Pins: This Complex Media-owned menswear site (not quite pop culture, but we'll take it) is shuttering in early 2016, as reported by The New York Times last week. Or is it? "We like to think of it as more of a pivot than a demise," says Complex communications director Carmen Villafañe in an email comment. She did not elaborate.