Why Did TIME.com Republish a Princeton Freshman's Screed About White Privilege?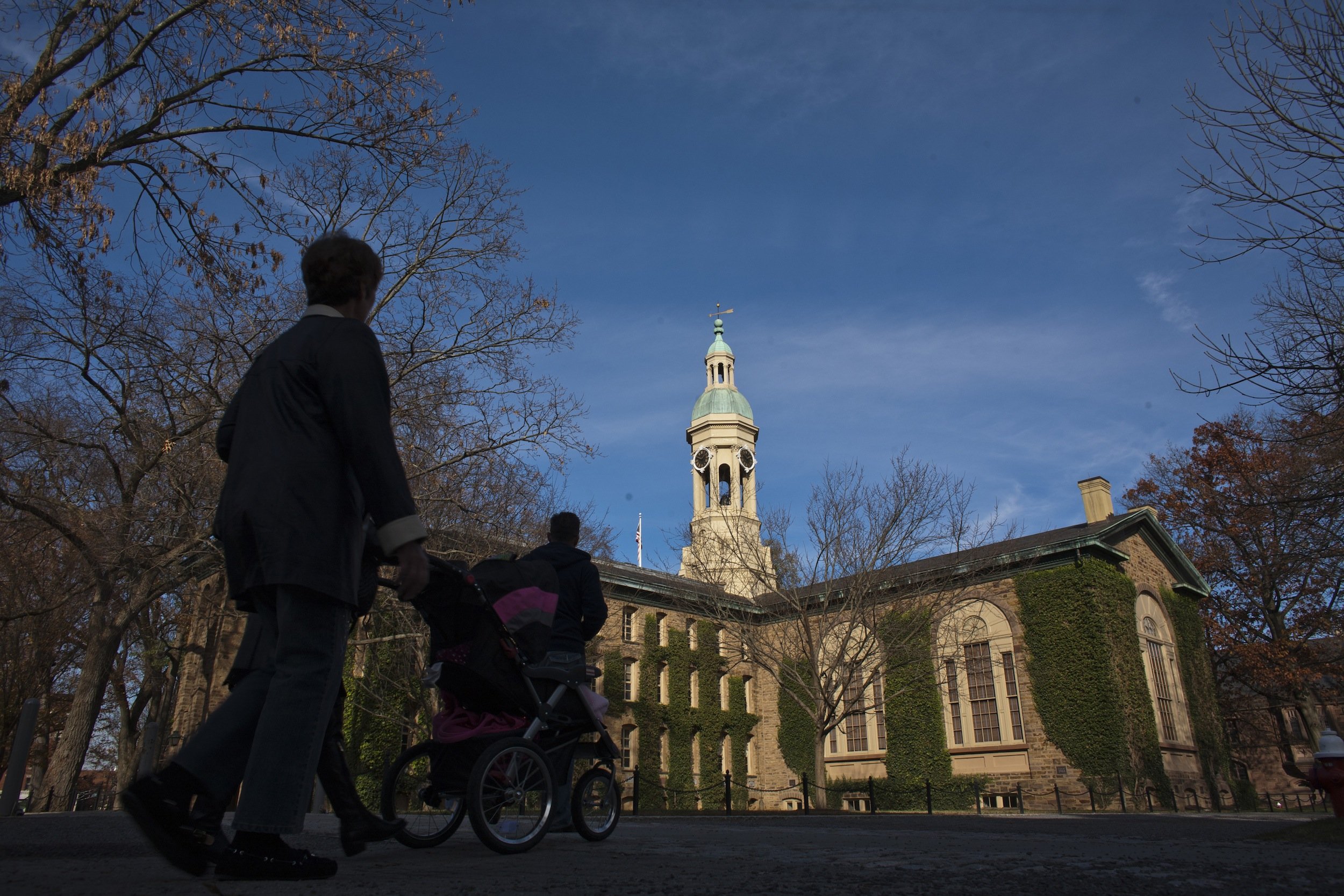 Meet Tal Fortgang, the unsuspecting Princeton student who has launched a thousand thinkpieces with a personal manifesto about refusing to atone for his privilege. You probably already have.
"I have checked my privilege," Fortgang, a white, male freshman from Westchester, New York, wrote in campus conservative magazine The Princeton Tory. "And I apologize for nothing." That declaration has made the student either a beacon of right-wing ignorance or a martyr suspended in a sea of PC bullies, depending on your leanings. Both sides are obsessed with the 20-year-old, who has recently appeared on Fox News, been written about in The New York Times, and been republished on TIME.com.
"But why him? Why now?" Salon.com asked, pointing to the Right's "wunderkind syndrome," in which young conservatives are plucked from their campuses or hometowns and paraded around as evidence that good, old conservative values can reach millennials. (One such young conservative golden child, Jonathan Krohn, has since renounced his views.) Gawker, meanwhile, unmasked the Collegiate Network, the moneyed conservative group that bankrolls the Tory and regularly "grooms college kids for right-wing leadership."
But there is another question worth asking, a missing link in that campus right pipeline: Why TIME? That missing link is conservative columnist and TIME staffer Ryan Sager.
The Princeton Tory isn't typical fodder for mass syndication. It doesn't even drive discussion on campus. "In my four years there, I can't think of a single time when anyone publicly discussed something the Tory wrote," Eric Levenson, a 2013 Princeton graduate, told Newsweek in an email. "I worked at The Daily Princetonian and we talked about the other school outlets every so often; the Tory, though, never came up."
Fortgang's Tory piece did make a splash on campus and then on Fox News, but it would hardly have reached the national audience it did had it not been republished on TIME.com, where it has reached 29,000 Facebook shares and counting. Do homepage editors at national news outlet routinely surf conservative campus publications for freshman-level op-eds to syndicate? Or did Fortgang submit it himself?
He didn't, he says.
"They reached out to me personally and asked if they could republish the piece," Fortgang explained via email. TIME.com then replaced Fortgang's title, Checking My Privilege: Character as the Basis of Privilege, with the decidedly clickier Why I'll Never Apologize for my White Male Privilege. "They didn't tell me they'd change the title of the piece, which I think drastically changed the mentality people had about how they were going to approach reading it before they even started," Fortgang added.
The TIME employee who reached out was Ryan Sager, Fortgang said. Sager is a former Wall Street Journal editor who joined the publication in August as Editorial Director for TIME Ideas. Once a New York Sun staffer, Sager isn't entirely a stranger to right-wing opinion writing. His work has appeared in Reason, National Review, and RealClearPolitics, his website says, and he is also the author of a 2006 book, The Elephant in the Room: Evangelicals, Libertarians and the Battle to Control the Republican Party.
Elephant in the Room is "a real call to arms," former Reagan speechwriter Peggy Noonan has raved. The book's Amazon page also includes endorsements from columnist George F. Will, whose son coincidentally attends Princeton, and Commentary editor John Podhoretz, who Gawker notes cofounded the group that funds the Tory—and also tweeted some choice words for Fortgang's piece:
Sager is most likely how Fortgang's privilege manifesto, another "real call to arms," rose out of the conservative bubble and onto the homepage of a typically left-leaning national news website, though TIME declined to confirm this. "TIME asked Tal Fortgang if we could reprint his story in our Opinion section with credit to him," a company spokesman simply explained. "We've also posted a response to his piece from fellow Princeton student Briana Payton."
Sager didn't respond to a direct request for comment.
Fortgang also declined to speak on the phone, saying in an email that he's "burnt out from the attention" and now needs to focus on his schoolwork. "I'd really like for this brouhaha to die down," he added, especially now that threats of violence are rolling his way.
He'll be out of the spotlight soon enough, though. He can then repent for his views or, if he wishes, stand firm. The right-wing media will find a new freshman-class wunderkind to dunk headfirst into its fountain of youth.