Why Did Trump Ban Transgender People From the Military?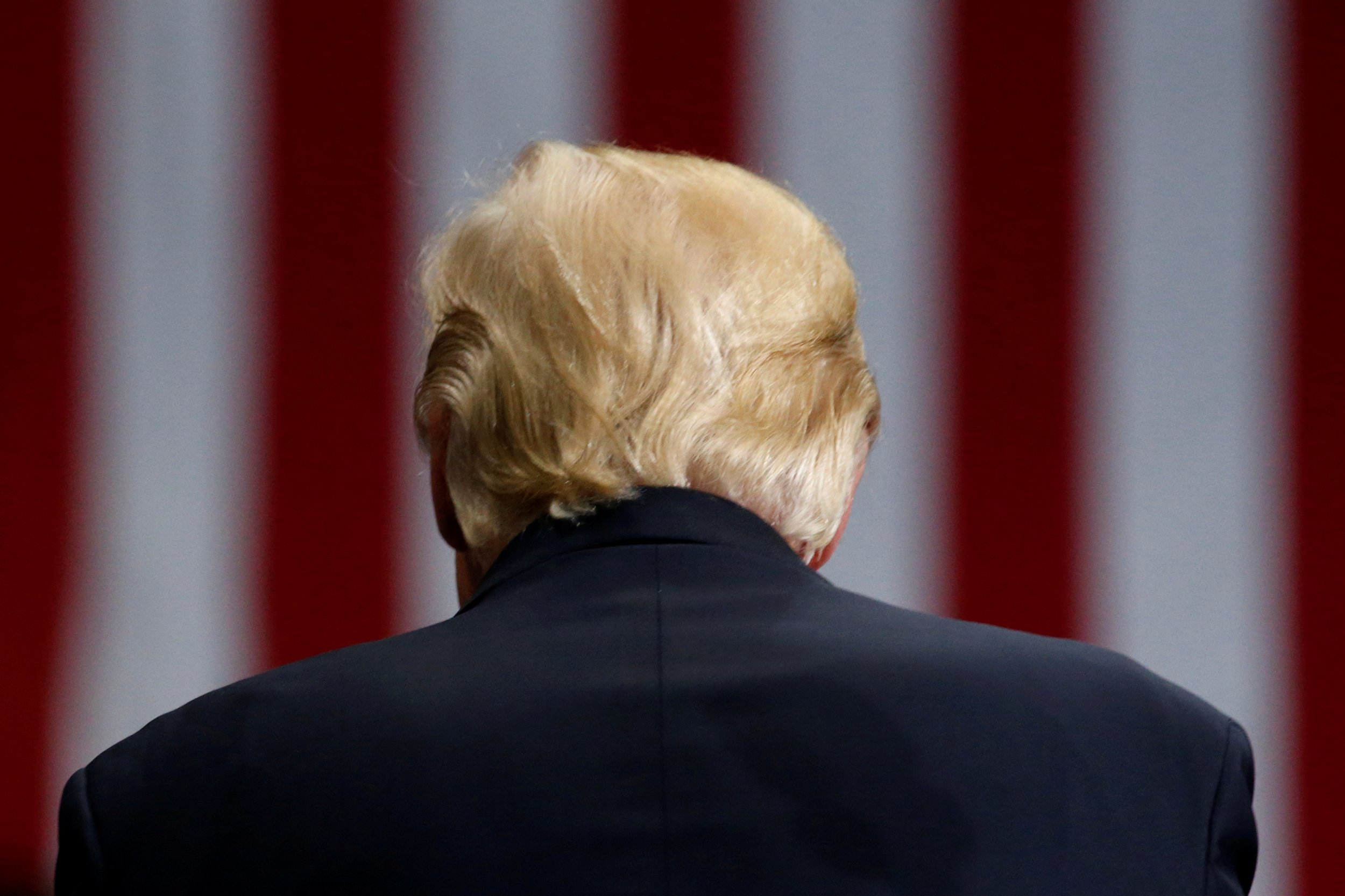 Donald Trump announced on Twitter Wednesday that he would bar transgender people from serving in the military. In a series of three tweets, he claimed he consulted with experts and decided transgender people were a disruption and left the military "burdened with the tremendous medical costs."
"After consultation with my Generals and military experts, please be advised that the United States Government will not accept or allow Transgender individuals to serve in any capacity in the U.S. Military. Our military must be focused on decisive and overwhelming victory and cannot be burdened with the tremendous medical costs and disruption that transgender in the military would entail. Thank you," he wrote.
The Military Times reported in June that a directive from President Barack Obama that would allow transgender people to serve beginning this summer faced "indefinite delay." On July 1, the Department of Defense officially pushed back the date when the military would begin allowing transgender recruits to join the military.
The phrasing from Trump on Twitter would seem to suggest that not only is the president walking back Obama's policy to allow transgender people to join the military and serve openly—the former reality star is also banning transgender individuals already serving their country from doing so. Daniel Dale, a Washington correspondent for the Toronto Star, tweeted that Trump first "delayed the implementation" of the Obama policies and was "now reversing the policy." It's estimated 15,000 transgender people already serve in the military.
But while Trump announced the policy shift on Wednesday, the change could also be the work of Vice President Mike Pence, who has long been criticized for taking extremely anti-LGBT positions. Foreign Policy reported Tuesday Pence and his staff had "been working quietly to get Congress to roll back the Defense Department's year-old policy covering medical procedures for transitioning service members."
Foreign Policy noted that opponents of transgender individuals serving claim that medical treatments for transgender individuals would cost $3.7 billion over 10 years—but studies show the cost would be between $24 million and $84 million over that time.
Trump has claimed to be an advocate of LGBT rights in the past, something many folks were calling into question Wednesday. The president has also previously spoken out against transgender people serving in the military when asked about the policies in October 2016.
"We're gonna get away from political correctness," he said. "We have a politically correct military and it's getting more and more politically correct every day.... Some of the things they're asking you to do and be politically correct about are ridiculous."