'Why Did You Join the Army?': Soldiers' Awkward Answers Go Viral on TikTok
In a new viral video, a member of the United States Army asked his peers why they decided to join the army.
In a video posted to the video sharing app, Tiktok, @sargmangus gave users a comedic look into what it's like to serve in the army, asking his buddies why they joined. Most were quick with their answers, while others threw in a few jokes in between to get their fellow soldiers laughing. The video has over 1 million views and 89,800 likes since it was posted two days ago.
He asked, "Why did you join the army?"
"I don't f***ing know," one of the men said, and his answer was echoed by some of the other soliders.
"Cause I was angry," said another.
"To serve my country," one replied.
"I thought this was Disney World," one responded. "Is it?" the original Tiktoker asked. "I hope so," he replied back.
In 2020, there were over 480,000 active members serving the country. While many of the soldiers gave joke answers, according to a 2018 survey by the RAND Corporation, an American think tank focusing on global policy, a majority of soldiers said they joined the army for adventure and travel. Benefits was the second most popular answer and the third most popular answer was feeling a call to serve.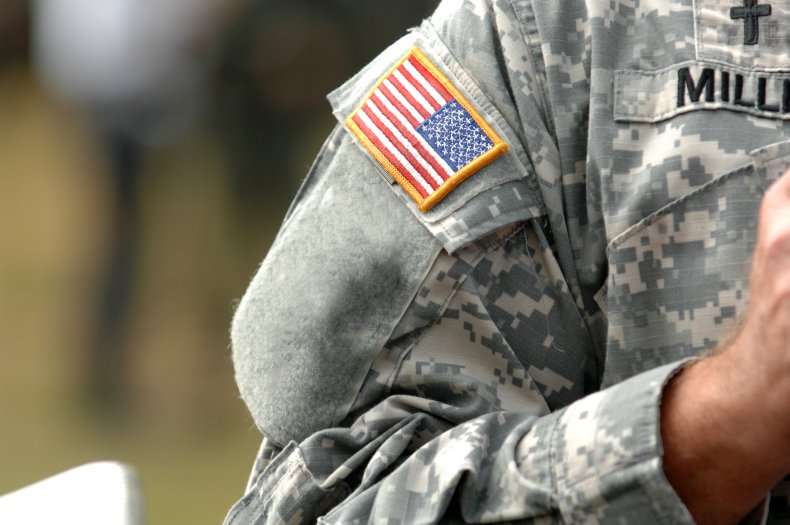 The original poster asked other TikTokers in the army to chime in in the comments their own reasons for joining.
"I am Russian I joined ARMY to thank America for accepting my family and love of America. 8 years of my life," @Vaughn said proudly.
"When I joined the Army? Year was 2011, I joined be apart of a team, a force. I joined to stand ready in defense to protect our American way of life," @Roman answered.
"I joined to drive tanks and 40k bonus for college. The army never paid the 40k bonus to me and other honorable soldiers," @James explained.
"Some of them act shocked to find out they are in the army!" @Denise said.
"I was waiting for someone to say 'wait we're in the army?'" @Ben responded.
"Army seems so chill compared to when I was in the marines. Should've went army," @Ross admitted.
"I would love to have this same video recorded throughout the different eras. WW2 until now. Bet the answers would be different," @Kris pointed out.
"be safe out there brothers. God bless you from the UK," @John wrote.
"Regardless the reason, THANK YOU," @Antonio exclaimed.
"In the end it doesn't matter why; we just glad you did. Thanks guys," @Daniel wrote.
Newsweek has reached out to @sargmangus for comment.