Why Didn't Akron Burn? | Opinion
Did you hear about the riots in Akron, Ohio? There weren't any. That's because the mayor, police department, and community leaders in Akron are showing the rest of America how to handle potentially volatile police-involved deaths.
Jayland Walker was killed by police on June 27, but the city has remained surprisingly quiet, even with protests. We have seen calls for peace and dialogue, not destruction and mayhem. So why didn't this city burn, like so many others have in the wake of police shootings?
To begin with, the family of the victim, the city government, its religious and community leaders, and its police force have shown a commitment to honesty, transparency, and community well being from the very first day. The mayor has held daily briefings with the public. They had a community-oriented plan in place long before the shooting occurred, and they've carried it out faithfully.
Akron already had a policy, for example, demanding an immediate response from city officials in cases such as this, and it carried that policy out when it mattered most. The police chief reached out to Walker's family right away and expressed his condolences promptly. The city officials and police chief already had close ties to the affected neighborhoods, so the overture was received with trust.
What's more, none of the involved parties have allowed the issue to be hijacked for political purposes or for attention. Walker's family exhorted the public to remain peaceful from the very beginning. They have resisted pressure to racialize the tragedy, and instead sought the best interests of their community.
The city urged peace, too. The police released the video of the shooting and described the confrontation in meticulous detail and with objectivity. Their statements have demonstrated a commitment to clarity, specificity, and justice.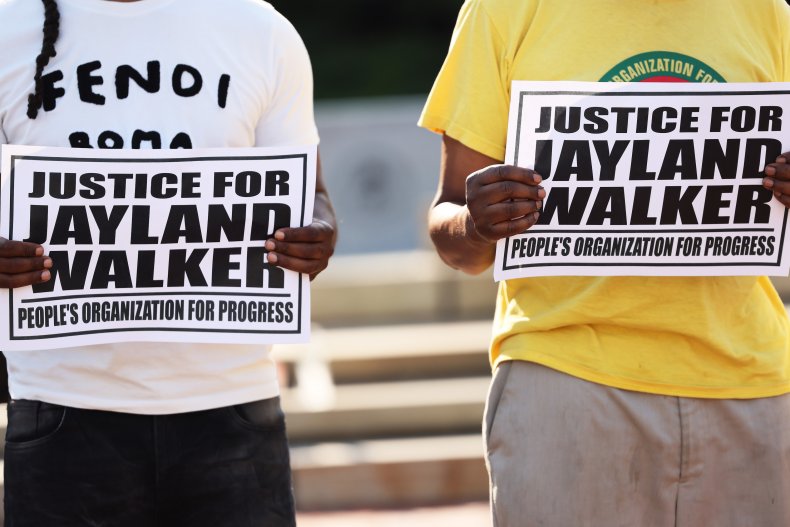 The police also refused to throw their officers under the bus, as so many other city officials have done in similar situations. They have not capitulated to national political pressure, but promptly launched appropriate investigations into the officers' conduct: one conducted by the state of Ohio, another by the city itself.
This is what happens when a responsive local government works with community leaders to deal with the very real tragedies that can happen anywhere. That does not mean every situation is going to be easily resolved; I myself have been on the phone with Akron community leaders multiple times a day. But peace reigns in Akron despite immense grief and unrest—because the Walker family was courageous, because the city demonstrated a swift and level-headed pursuit of justice, and because it sought the help and guidance of real neighborhood leaders.
Akron's people are solving Akron's problems. They, not outside agitators, are the only ones who can make peace possible, or realize true justice in the long term. To reduce violence in any community, residents must address the enemies within their own community—not theorize about abstractions that never point to concrete solutions.
Grief and even anger are natural responses to tragedy and evil. But what we do with those responses is the difference between redemption and destruction. Unfortunately, it's far easier (and more profitable) to stoke outrage than it is to cultivate peace. The Woodson Center knows the challenge of turning pain into purpose—our Voices of Black Mothers United initiative mobilizes grieving moms all over the country to help make neighborhoods safer. We've also worked with Akron community leaders for years to reduce violence, preparing for moments such as this one.
Akron will weather this very real storm because it has not only the right policies, but also government leaders who proactively cultivate relationships with community leaders who possess both social trust and moral authority. These are the leaders who get habitually overlooked because they are not screaming at television cameras or throwing bricks through windows. They are just quietly taking care of their neighborhoods.
These are the people the Woodson Center has been privileged to serve for over 40 years. They hold the keys to renewing our nation, one community at a time.
Bob Woodson is the founder and president of The Woodson Center and the author of Red, White, and Black: Rescuing American History from Revisionists and Race Hustlers.
The views expressed in this article are the writer's own.