Why Didn't Casey Affleck Present Best Actress at the Oscars? Here's Why Jennifer Lawrence and Jodie Foster Stood In
The 90th Academy Awards broke away from tradition in a major way Sunday night—and a lot of people noticed the absence of one particular actor.
It is customary for the previous year's best actor and actress winners to present the opposite categories at the Oscars, but by all accounts Casey Affleck—who won best actor for Manchester by the Sea—wasn't even in attendance at last night's ceremony. Instead, the Academy of Motion Picture Arts and Sciences (AMPAS) paired up previous best actress winners Jennifer Lawrence and Jodie Foster to hand Frances McDormand her award. (Best actor was presented to Gary Oldman by Jane Fonda and Helen Mirren, rather than last year's best actress Emma Stone, it's worth noting.)
With the theme of Time's Up permeating through Oscars season this year, Affleck's absence stood out. When he was awarded the best actor prize in February last year, it was amid renewed focus on past accusations of sexual harassment. According to Variety, he withdrew to "avoid becoming a distraction."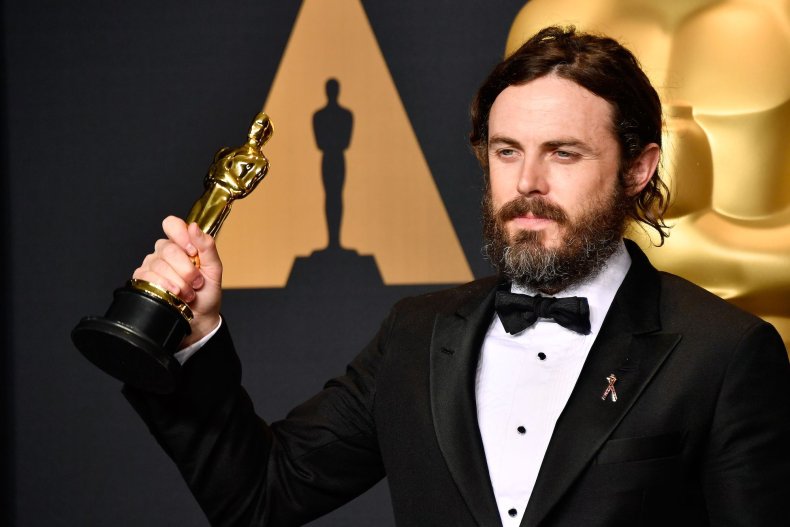 Affleck settled two sexual harassment lawsuits brought against him by women who worked with him on the 2010 film I'm Still Here. Producer Amanda White and cinematographer Magdalena Gorka claimed the actor made unwanted sexual advances and became abusive when they refused.
"It was settled to the satisfaction of all. I was hurt and upset—I am sure all were—but I am over it. It was an unfortunate situation—mostly for the innocent bystanders of the families of those involved," Affleck told The New York Times before the Oscars in 2017.
He later told the Boston Globe: "There's really nothing I can do about it, other than live my life the way I know I live it and to speak to what my own values are and how I try to live by them all the time."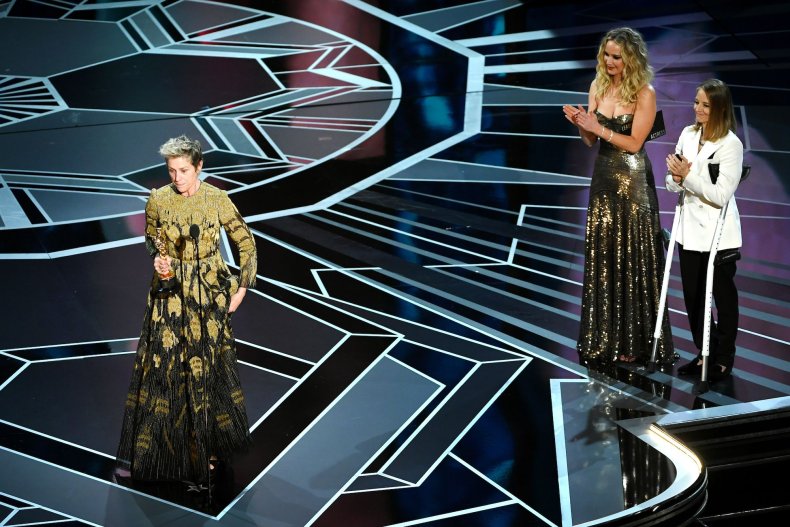 Affleck's win at the Oscars last year also drew some raised eyebrows because Brie Larson, who presented him the award, did not clap as he took the stage and gave his acceptance speech. Larson won the best actress prize in 2016 for playing a sexual abuse survivor in Room.
"I think that whatever it was that I did on stage kind of spoke for itself," Larson later told Vanity Fair about her refusal to applaud.
Backstage at the Oscars 2018: The Moments You Didn't See on TV