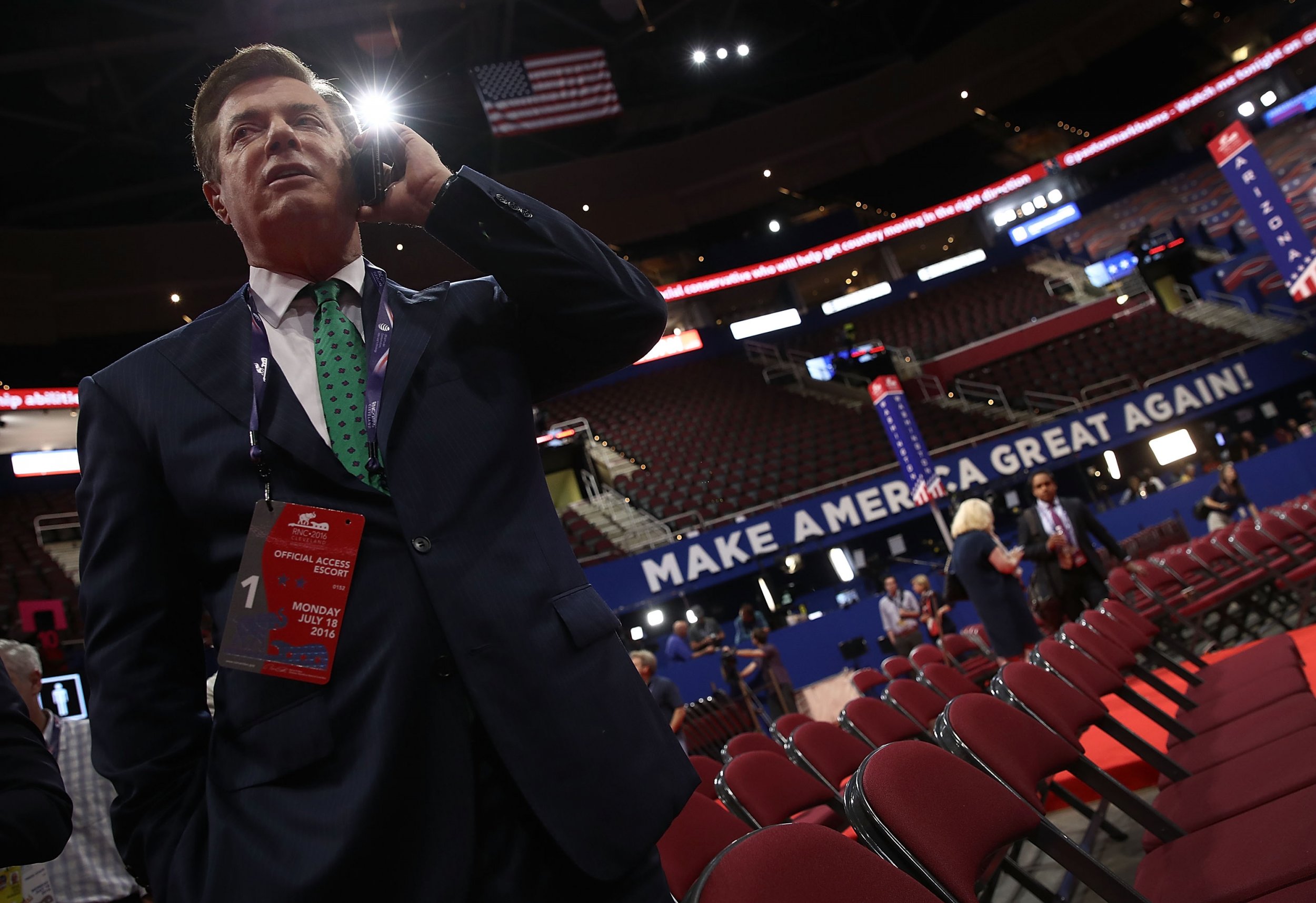 The FBI deserves blame for letting Donald Trump hire Paul Manafort as his campaign manager while the feds were digging into Manafort's seedy finances, former Trump campaign manager Corey Lewandowski said Monday.
"If the public reports are true, and there was a time where Paul Manafort was under a FISA warrant before coming to the Trump campaign, why is it the FBI never reached out to me as the campaign manager?" Lewandowski, the campaign's first manager, told Fox Business.
He said the feds "never reached out to Donald Trump and said, 'Look, you might want to pause for a second and take a look before you bring this guy on board as a volunteer to hunt delegates for you.'
"They never did that," Lewandowski continued. "The FBI never notified the leading presidential candidate for a major Republican Party race? Never notified him of a potential problem? This is a problem with the FBI, if you ask me."
Lewandowski claimed that Trump and everyone else in the campaign "had nothing to do with coordination, collusion or cooperation with Russia," which is the question at the center of special counsel Robert Mueller's federal investigation.
The FBI declined to comment.
Mueller on Monday unsealed the first indictment from his investigation into the Trump campaign, which hit Manafort and former Trump adviser Rick Gates with 12 counts for alleged international schemes. Both men are accused of laundering money through offshore accounts as well as failing to disclose their status as foreign agents.
Manafort had been under the FBI's watch since at least 2014 and was wiretapped under a secret Foreign Intelligence Surveillance Act court order before and after the 2016 election, CNN reported.
Lewandowski questioned why the FBI would have Manafort's hiring go unquestioned under those circumstances. Since FISA orders are routinely kept secret, it's possible that few if any people in Trump's campaign knew about the surveillance on Manafort.
The indictment said Manafort's alleged schemes date back more than a decade and continued through his time working with Trump's campaign. Manafort, who worked with Trump years before the election, left the campaign last August as questions arose about his history of lobbying for foreign governments.
Since then, the Trump team has been downplaying Manafort's service, even though Manafort personally picked Mike Pence to be Trump's running mate. Trump has simply said Manafort worked with him for a "short period of time."
Trump immediately dismissed Mueller's charges on Twitter Monday morning.
White House Press Secretary Sarah Huckabee Sanders also separated Manafort's charges from the president.
"Today's announcement has nothing to do with the president and has nothing to do with the president's campaign, or his campaign activity," Sanders said at her press briefing, claiming Trump and Manafort had not talked at least since February.
Criticism of the FBI had been a major talking point for Trump, his campaign and his administration. As a candidate, Trump often chastised the FBI for not investigating Democratic candidate Hillary Clinton or charging her for her private email server.
Trump would later praise FBI Director James Comey for reopening the Clinton email probe days before the election, which Clinton has blamed for her surprise defeat. But when Trump fired Comey in May, he initially claimed it was over his handling of the Clinton case. Comey later testified to the Senate that Trump had pressured him to drop his investigation into former national security adviser Michael Flynn, who has also become a focus of Mueller's probe.