Why Digital Transformation isn't the Silver Bullet in the Battle for Today's Candidates
The human element of recruiting is something that will always require careful attention.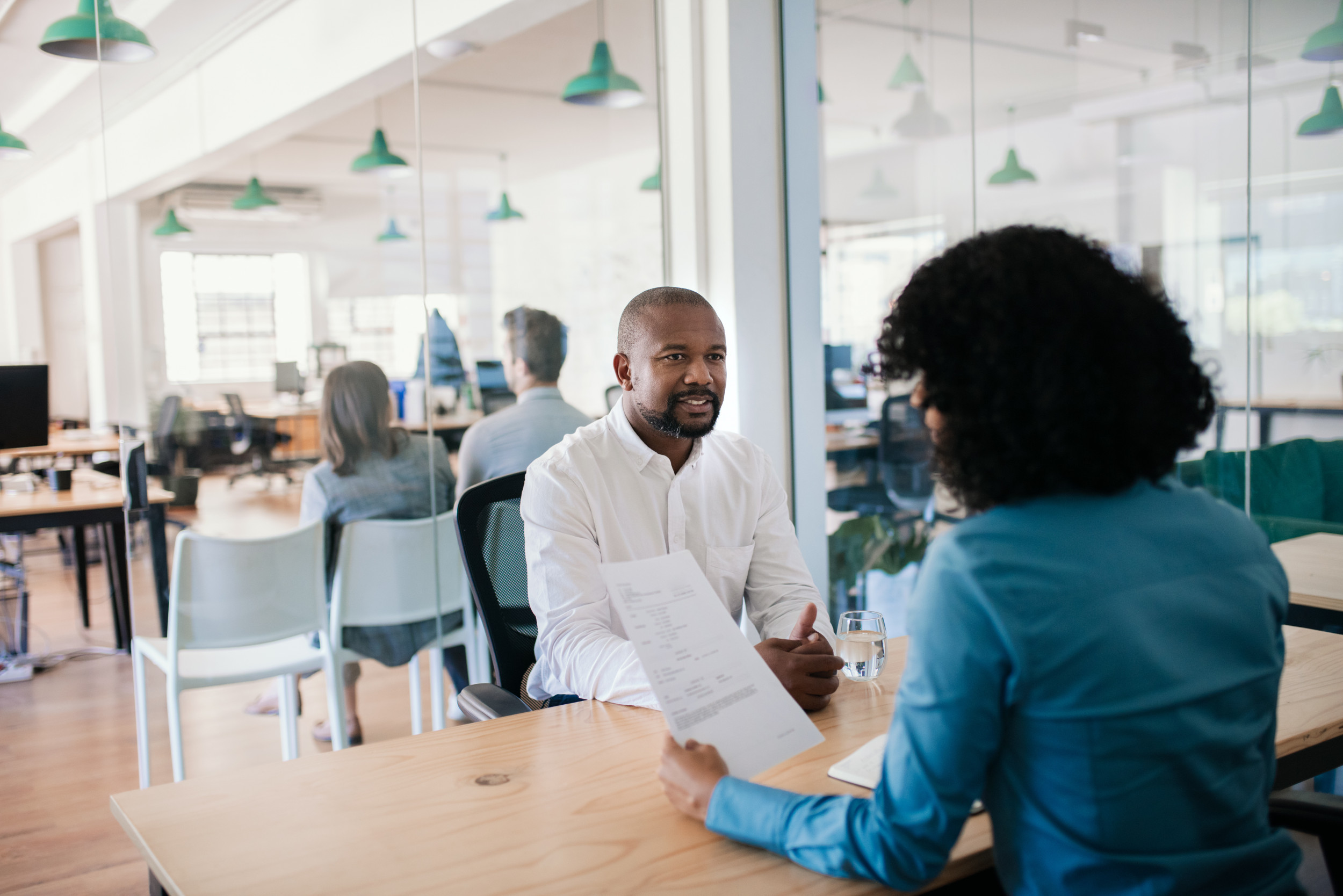 Technology has been a strategic HR initiative for years, allowing recruiters to get more candidates in the door by automating time-consuming steps of the process. The adoption of technology only accelerated during the pandemic. A McKinsey survey found that businesses sped up their digital transformations by three to four years during the early part of the pandemic.
This was certainly the case for talent acquisition. In response to a work environment that went remote nearly overnight, companies implemented a number of tools to facilitate processes like video interviewing and remote onboarding.
Is digital transformation the silver bullet in today's battle for candidates? Well, no.
Here we are, with tech-enabled processes and automated hiring tasks, and businesses are still struggling to identify and hire the right talent. Technology plays an important role, but it's just one part of the equation.
The Moving Target of... Everything
Hiring isn't some static process that can be analyzed and optimized during a moment in time and deemed forever "solved." There is nothing static about today's hiring climate, and that means the market, candidates and the needs of the business. It's a trifecta of change, and technology alone can't ensure success.
The Market
It's a completely different world out there from one industry, role — and sometimes hour — to the next. Talent availability can differ from just one town to the next, and when you're hiring for remote positions, it gets that much more complex. We saw this firsthand when states had different policies in place for unemployment benefits and each geography was impacted differently by COVID-19. This instability is expected to continue.
Candidates
The human element of recruiting is something that will always require careful attention. Candidate expectations and needs are evolving in real time. In times of stability, they evolve more slowly; at times of rapid change, they, too, change quickly. That has certainly been the case over the last two years, and it will be for the foreseeable future. Candidates will be in the driver's seat as long as talent is in short supply. With that, we can all agree that there's no end in sight, especially in certain industries like IT, manufacturing and many others.
Business Needs
We're still in the midst of a recovery period, and companies are either capitalizing on new growth opportunities or building their businesses back up after the pandemic disrupted their operations. Their talent needs are evolving just as quickly as their business objectives. Some companies are hiring more remote talent, some have downsized their offices and are actively building their employer brand in new markets, and some are still figuring out what's next.
Where Technology and People Meet in the Hiring Process
There are a number of processes that remain the same regardless of market dynamics, candidate expectations and business needs, such as scheduling interviews and sending follow-up communications. In these cases, using automation technology can be a valuable time-saver for overburdened recruiters. It can also positively impact time to hire metrics and ensure candidates feel valued.
Beyond that, sourcing and recruiting experts are needed in order to stay on track and hit hiring goals. Here's a few examples of where people play a critical role.
• Finding talent:Sourcing technology can help recruiters predict which roles will be hard to fill by revealing data on talent availability by market, role, experience level, etc. This data is critical in helping recruiters get ahead of challenges and allowing them to rethink where the role is filled and what can be done to attract more candidates.
• Competing for talent:In markets where companies are competing with higher-paying competitors, companies will need to re-evaluate their pay rates and how they communicate benefits. Oftentimes, companies only view their competitors by industry or company size. Especially when hiring remote talent, they need to view their competitors more broadly.
• Troubleshooting hiring challenges: Looking at metrics early and often is key. For example, if time to fill rates are so long that they begin impacting the business, companies will need to adjust job requirements. This can only be uncovered by closely monitoring hiring success beyond day one and identifying the disconnects.
Using data effectively to create better hiring outcomes takes strategic hiring experts. Companies can hire this talent in-house or use an external consultant or recruitment process outsourcing (RPO) team to gain this expertise. External strategists are able to use the learnings from other clients to help companies avoid making the same mistakes.
We're living in unprecedented times, both personally and professionally. It takes constant re-examination of hiring strategies and adapting in real time to stay on top of hiring challenges. When left unmonitored and analyzed, technology-enabled processes will be unable to keep up with the rate of change in the market. The companies that ultimately succeed will be those who invest in not only tech, but also in the right resources to ensure it's optimized for today's environment.