Why Do Australians Want This Texas Man to Be Their Leader?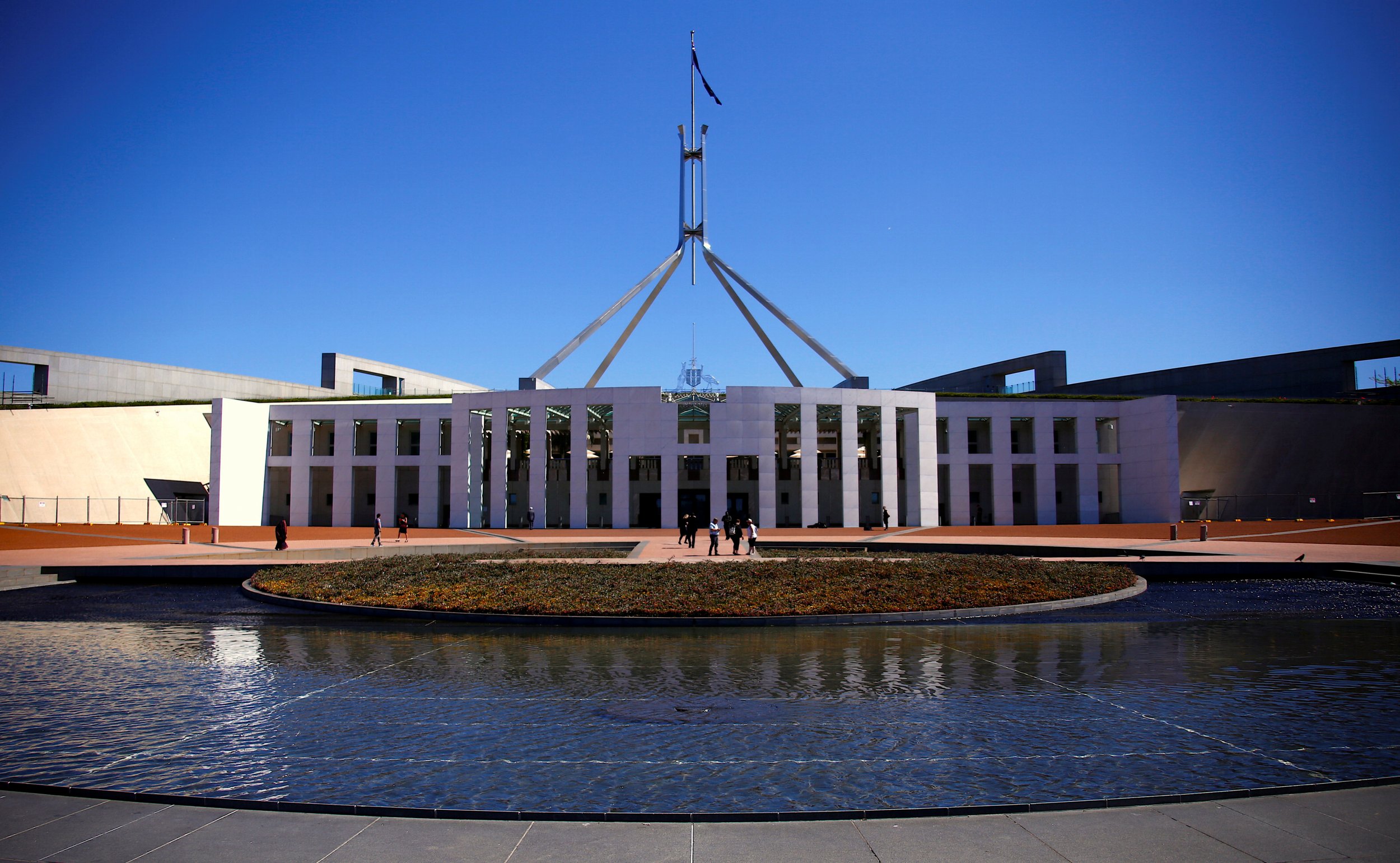 A Texas man has been inundated with requests on social media to be the new prime minister of Australia.
Peter Dutton, from Austin, has even gone as far as accepting his role as the "people's prime minister of Australia" on his Twitter account. But why do Australians want him? Dutton shares his name with a Brisbane politician who recently challenged for the leadership.
On Friday, the Australian Dutton's challenge failed. However, the prime minister of Australia, Malcolm Turnbull, was still ousted by another challenger—treasured Scott Morrison.
The leadership fracas for the right-wing Liberal Party lasted days and included a failed challenge against Turnbull earlier this week. Morrison defeated the Australian Dutton—who was the most vocal about wanting to remove Turnbull—in a 45-40 vote for the leadership.
Morrison becomes Australia's sixth prime minister in just 10 years, following a recent flurry of leadership coups. Turnbull himself became prime minister when he ousted former Liberal Party leader Tony Abbott in September 2015. Australia's next election will be in May 2019.
Despite the turmoil down under, Texas Dutton says he is enjoying his new-found fame. When the tweets started rolling in, he did have to make clear he was not an Australian politician: "I wish the people of Australia would look at my profile and realize I'm a 30-year-old black man before sending me tweets and DMs," Dutton wrote on Twitter. His words were retweeted more than 7,000 times and Dutton chose to embrace his new calling.
"Pretty sure my last tweet has made me the leading candidate for PM of Australia. USA! It's been real, mate."
Dutton was eventually contacted by Australia's Channel 7's Sunrise for an interview. "My wife was trying to get some sleep and she was like, 'why are you still up scrambling around?' and I was like, 'you have no idea what's happening right now, the tweets won't stop.'"
"One person called me the people's prime minister, and I was like, 'that's my name now'. I have never been [to Australia] but it's at the top of my list now that I have so many friends and family there. I know it's a great country, I know it's a beautiful place. I love koalas. AC/DC gets me through a lot of morning runs, lots of people have been giving me their nomination because I told them "Thunderstruck" was my favorite AC/DC song."
Dutton said he was now actively trying to expand his popcorn business, Soul Popped, to Australia. He has even set up a GoFundMe page to raise money for a trip. "Good day, mates," Dutton wrote. "It's the Peter Dutton you love coming to you from Texas. I can't wait to meet you all. Hopefully we can have a big Soul Popped Popcorn party, take some pictures, and show me around your beautiful country and now my 2nd home! Cheers, mates!"
Australians have even gone as far as referring to Dutton's wife, Audre, as the First Lady of Australia (despite the title not actually existing).