Why Do CEOs Make So Much Money?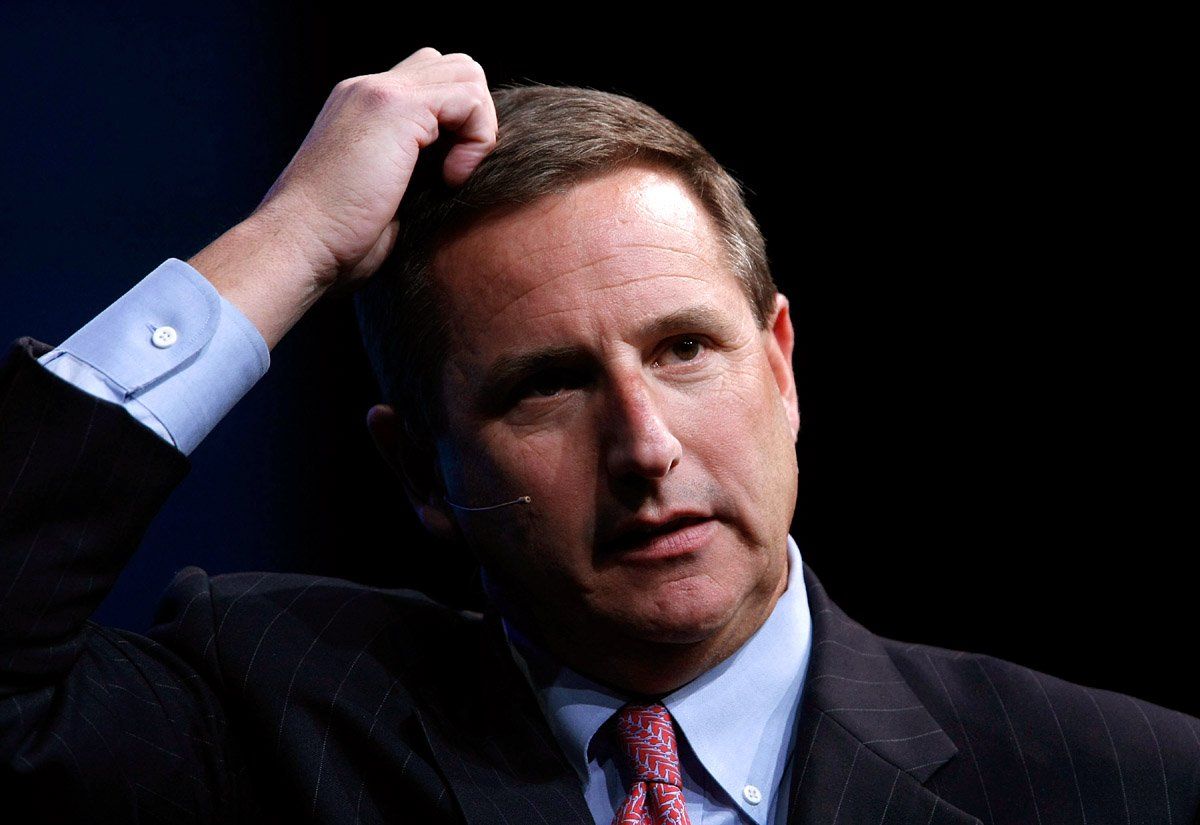 One of the most startling things about the post-crisis landscape is how tone-deaf the wealthiest Americans remain to outrage over their Croesus-like pay packages. The award for complete obliviousness would have to go to Blackstone cofounder Stephen Schwarzman, who earlier this summer compared government attempts to raise taxes on financiers such as himself to Hitler's invasion of Poland. Silver medals should certainly be handed out to the many executives and corporate lawyers who were grousing last week about the new Dodd-Frank bill, which includes a rule requiring companies to disclose the difference in pay between their chief executive and their lowest-level workers. It would be a "logistical nightmare," these titans of industry wailed, for firms to compile this information.
Well, maybe, but if you issue pay stubs, surely you can tally them up (and perhaps keep a few more workers on board to do just that). The real nightmare will be when the public sees the numbers, which will illuminate just how egregious the U.S. pay gap has become. According to the Institute for Policy Studies, a liberal think tank based in Washington, the average S&P 500 CEO takes home 263 times what his cheapest laborer does. While CEO pay is indeed down from its pre-crisis highs in 2007, it's still double what it was in the 1990s, and eight times the level in the 1950s.
Meanwhile, American workers are taking home less in real weekly wages than they did in the 1970s. So much for the idea that the financial crisis would somehow even things up by wiping out a good chunk of the paper wealth of the plutocrats. Indeed, stock prices have surged so much since last year that many CEOs, who receive a good chunk of their pay in equity, are wealthier than ever before.
Such facts are inevitably followed by the impossible-to-answer question, do they deserve it? While the corporate world has certainly gotten more complex over the last 50 years, it's hard to make the case that CEOs themselves have gotten any smarter, or that investors are doing a better job of judging a CEO's success. Compensation levels are all too often driven by short-term thinking. The CEOs of the 50 firms that laid off the most workers since the onset of the economic crisis took home 42 percent more pay in 2009 than their peers did—largely because cutting workers boosts short-term profits and appeals to Wall Street. Yet a growing body of academic research suggests that downsizing doesn't always lead to increased profitability over the longer haul, or even lower costs. There are many reasons for this, ranging from the fact that companies going into layoff mode often lose their best workers to competitors, to the toll taken on R&D spending, which is what produces the revenue and growth potential of the future.
While one can argue the merits of layoffs on a company-by-company basis, what's striking is that the executives who are the most willing to ax workers also seem to be the least likely to tighten their own belts. Management guru Peter Drucker once noted that after CEO-to-worker pay ratios went above 25–1, major moral questions started to be raised. It will be hard to make employees believe that "we're all in this together" when it becomes clear in public documents that company leaders have largely insulated themselves from any financial risk.
The larger issue of growing inequity in the Western world is a tough one to tackle; the forces of globalization that have led to stagnating wages aren't going to disappear. But executive pay could be made fairer and more transparent. For starters, corporate America might take a page out of the European playbook. In countries like Germany, which boasts many of the world's most competitive and productive companies, worker representatives often sit on corporate boards, providing a check against bloated pay packages.
On the other hand, U.S. corporate boards are full of very rich people who have no incentive to complain about each others' pay. That's why politicians might consider getting rid of tax rules that let companies write off unlimited amounts of corporate compensation. And whatever arguments there might be about the complexity of the Dodd-Frank rules, the notion of publishing pay numbers is a good one. If nothing else, it could be the starting point of a conversation in which America's business leaders explain, to their shareholders and to the wider public, exactly why they need so much money to get the job done.