Why Do James Alex Fields Jr. and U.S. Neo-Nazis Love Syria's Bashar al-Assad?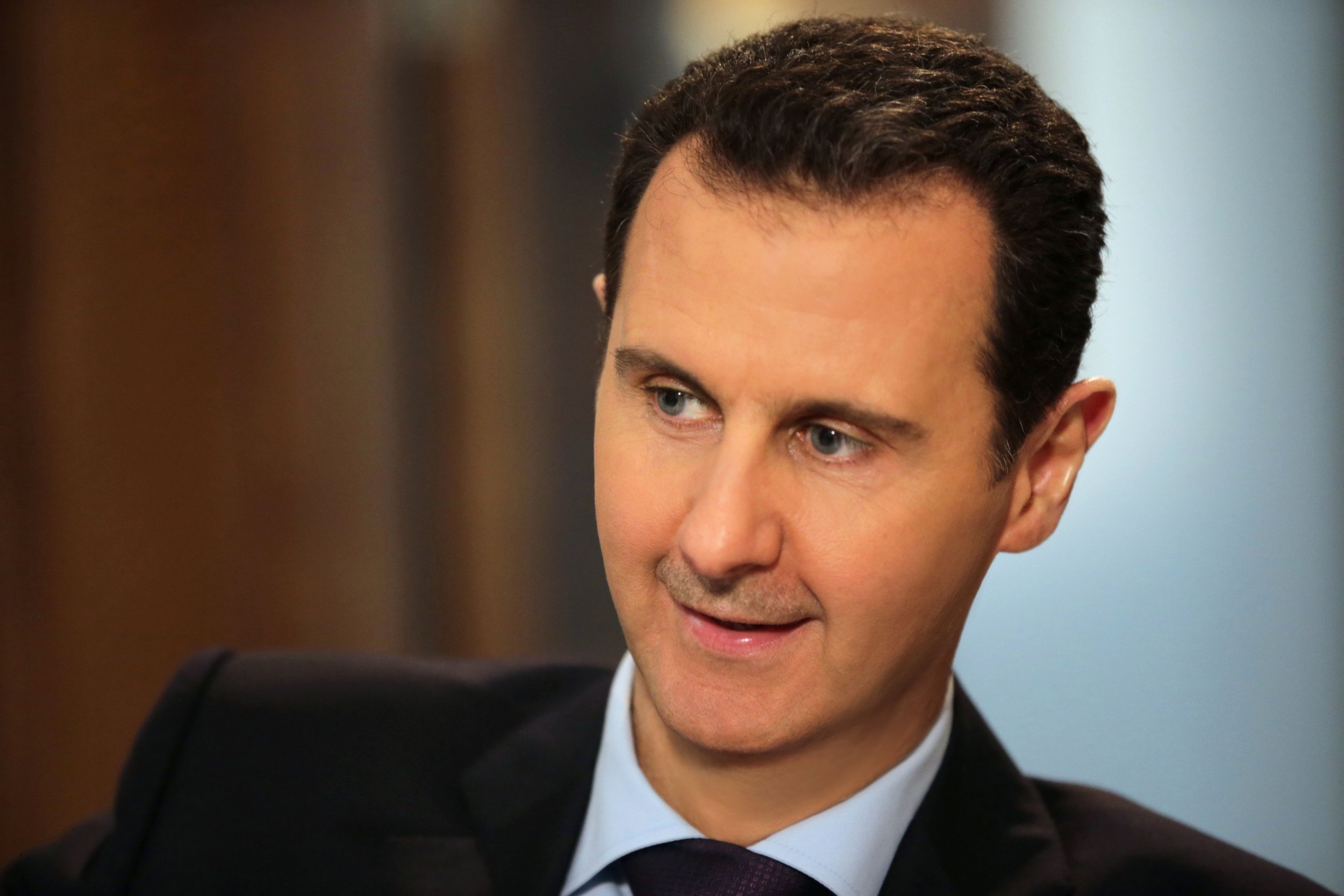 The now-defunct Facebook page of James Alex Fields Jr., the white nationalist who has been accused of second-degree murder after reportedly ramming his car into demonstrators in Charlottesville, Virginia, was populated by Trump memes, Pepe the Frog and even a cat.
More incongruous, at first glance, was the inclusion of Bashar al-Assad, the leader of the Syrian regime in Damascus, with the caption "undefeated." But Fields' Facebook post belies a growing admiration among America's far right for the Syrian president.
Read More: U.S. 'Horrified' by Brutal Assassination of White Helmets, Shot Dead in Their Sleep
Assad, who has clung to power over the course of Syria's six-year war, was pictured wearing aviator sunglasses and wearing full military uniform in the meme, published by Buzzfeed but now removed from Fields' Facebook page. While the affinity for the Muslim leader may seem unlikely, it has grown in recent months, with the "alt-right" creating images and posts criticizing President Donald Trump over his cruise missile strikes against Assad's military in April, The Washington Post reported.
The white nationalist leader Richard Spencer gave his tacit backing to Assad when, in opposition to Trump's airstrikes against Assad, he led a protest against anti-fascist demonstrators outside the White House. The extreme right's anger as Donald Trump dropped the isolationist positions espoused by his chief strategist Steve Bannon, the former head of Breitbart.com, over the Syrian regime's use of sarin gas, led to the rise of conspiracy theories implicating the U.S. in the use of chemical weapons to provoke conflict with Damascus, Vanity Fair reported.
"The Syrian gas attack was done by deep state agents," alt-right blogger Mike Cernovich tweeted. Infowars, a right-wing conspiracy theory website, went as far as to blame billionaire George Soros.
Aside from the alt-right's general stance against foreign intervention, Assad is particularly liked and was branded a "close ally" and an "amazing leader" by former Ku Klux Klan leader David Duke in March this year on Twitter. Posting another image of the Syrian leader, again wearing dark glasses and military fatigues, Duke hailed Assad as a bulwark against the Islamic State militant group (ISIS).
The extreme right's fondness for Assad extends beyond his image as an ally against ISIS. He is also praised for his antipathy toward Israel, and, by extension, the Jewish faith. The Syrian leader has regularly accused Israel of aiding terrorists fighting his army. "The same terrorists fighting on Syrian soil serve Israel, even if they are not members of Israel's standing army," Assad said in an April interview with a Croatian newspaper, Haaretz reported.
Assad and his lieutenants have been accused of human rights violations and war crimes by several human rights organizations and NGOs. Leading U.N. war crimes investigator Carla Del Ponte, who last week stepped down from her role in frustration over the international community's inability to try alleged war criminals, has said there is enough evidence to convict the Syrian leader.
However, Assad's insouciance in the face of widespread atrocities carried out in Syria seems to be part of his appeal to the extreme right. In a video posted on Twitter, three Charlottesville protesters appear to support and even make light of the Syrian Air Force's use of barrel bombs. The crudely made explosives, which are tipped out of aircraft with little to no targeting, have caused catastrophic civilian casualties.
One protester wears a T-shirt bearing the moniker "Bashar's Barrel Delivery Co." "Assad did nothing wrong," says Tim Gionet, a far-right social media activist. "Barrel bombs, hell yeah."