Why Do Jews Eat Chinese Food on Christmas? How a Strange American Tradition Started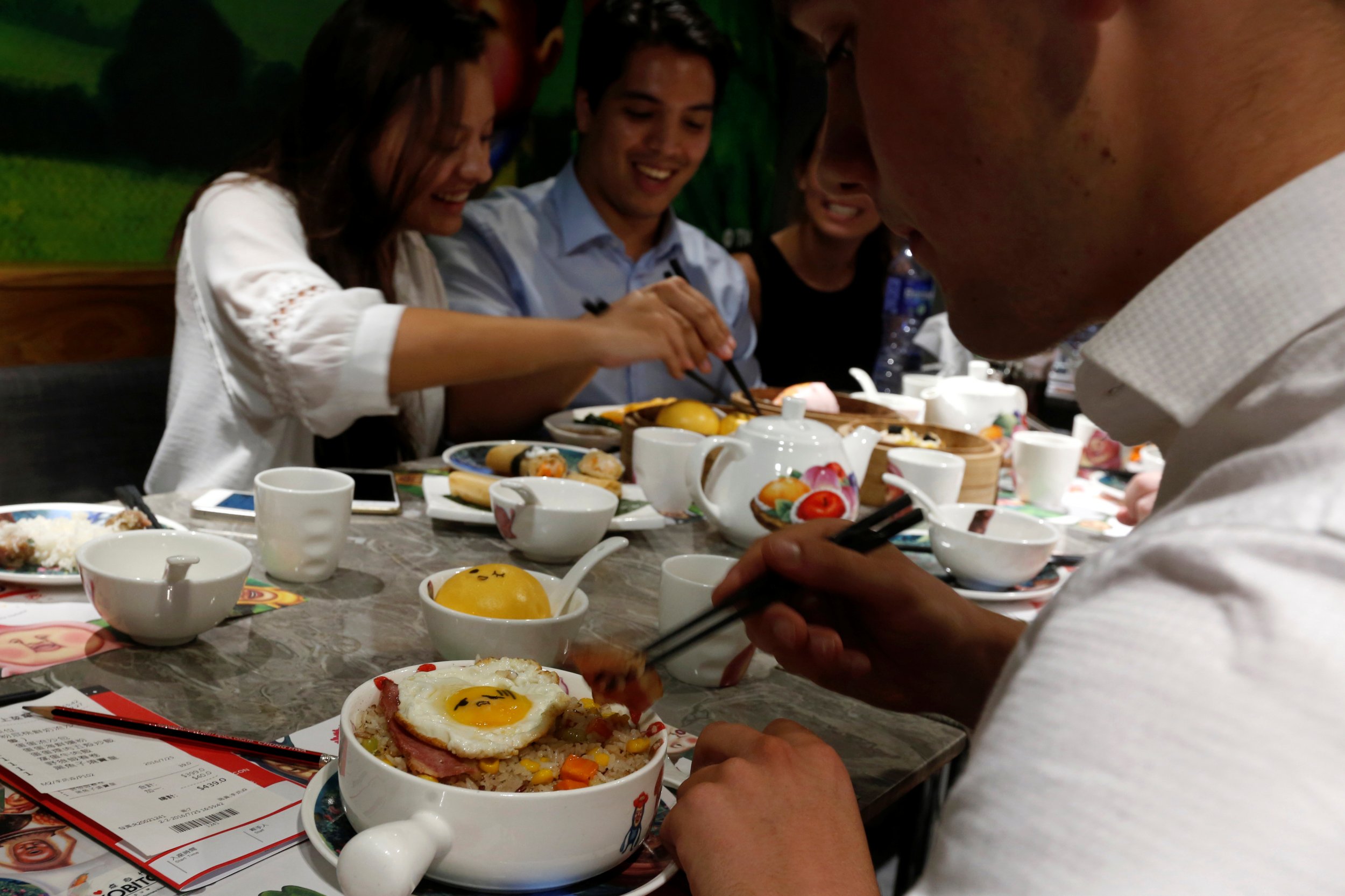 On Christmas in America, Jews eat Chinese food. So the story goes.
According to the food blog First We Feast, the New York Chinese food restaurant Shun Lee West books 1,300 reservations every Christmas Day, as of 2014. The Atlantic reports that the tradition was well in place by 1910.
The assumption many people might make is that, as Senator Chuck Schumer said during Supreme Court Justice Elena Kagan's confirmation hearing, "no other restaurants are open" on Christmas. By many accounts, it's a little more complicated than that.
For one thing, the custom also may have to do with Jewish dietary law.
There is the idea of "safe treyf," that American Chinese food comes closer to meeting Jewish dietary restrictions. In order for food to be kosher, among other rules, it can't mix dairy and meat. While American Chinese food often contains pork, shellfish, and other nonkosher meats, it doesn't often combine those meats with dairy. And, as Tablet writes, whatever unkosher meat it does contain is harder to see because it is usually finely chopped.
An academic article published in the journal Ethnography entitled "Safe Treyf: New York Jews and Chinese Food" drives that argument home.
"Proximity" and "otherness" also likely played a role. The traditionally Jewish neighborhood of the Lower East Side was flush up against New York's Chinatown. And, at least in the early 20th century, both Jewish and Chinese immigrants were seen as outside the norm of whiteness.
The Ethnography article also makes the argument that, in addition to the "safe treyf" idea, American Jews in the early 20th century may have seen Chinese food as "cosmopolitan" and sophisticated. And as one generation of American Jews became attached to eating Chinese food on Christmas, it became part of American Jewish identity. Jews eat Chinese food on Christmas because Jews eat Chinese food on Christmas.
The strange tradition has become such a meme that, when asked during her 2010 confirmation hearing about her whereabouts during the Christmas Day bombing in 2009, Supreme Court Justice Elena Kagan said "Like all Jews, I was probably at a Chinese restaurant."
It's also why you can find recipes for dishes like pastrami egg rolls online.
As food writer Michael Twitty puts it, "How do you affirm your Americanness when the 'American' thing to do is celebrate Christmas? You create your own 'Christmas.'"