Why Do No NFL Teams Want Lamar Jackson? What We Know
The NFL quarterback merry-go-round took an unexpected turn on Tuesday when the Baltimore Ravens put a non-exclusive tag on their starting QB, Lamar Jackson.
Following the retirement of Tom Brady, after 23 seasons, the Tampa Bay Buccaneers are looking for someone to fill the GOAT's shoes. And with a number of other teams seemingly no longer wanting their starters, it appeared there would be a shift around in that position across the league. The New Orleans Saints were first to make their move, bringing in Derek Carr from the Las Vegas Raiders.
But now the 2019 AP NFL Most Valuable Player has become available, at a cost, it would seem that no-one is interested.
Not only are teams not showing their hands for Jackson, five of the destinations that would be considered for the player (Atlanta Falcons, Las Vegas Raiders, Carolina Panthers, Miami Dolphins and Washington Commanders) have leaked that they are not interested in moving for him, leaving the Ravens QB in an unenviable position.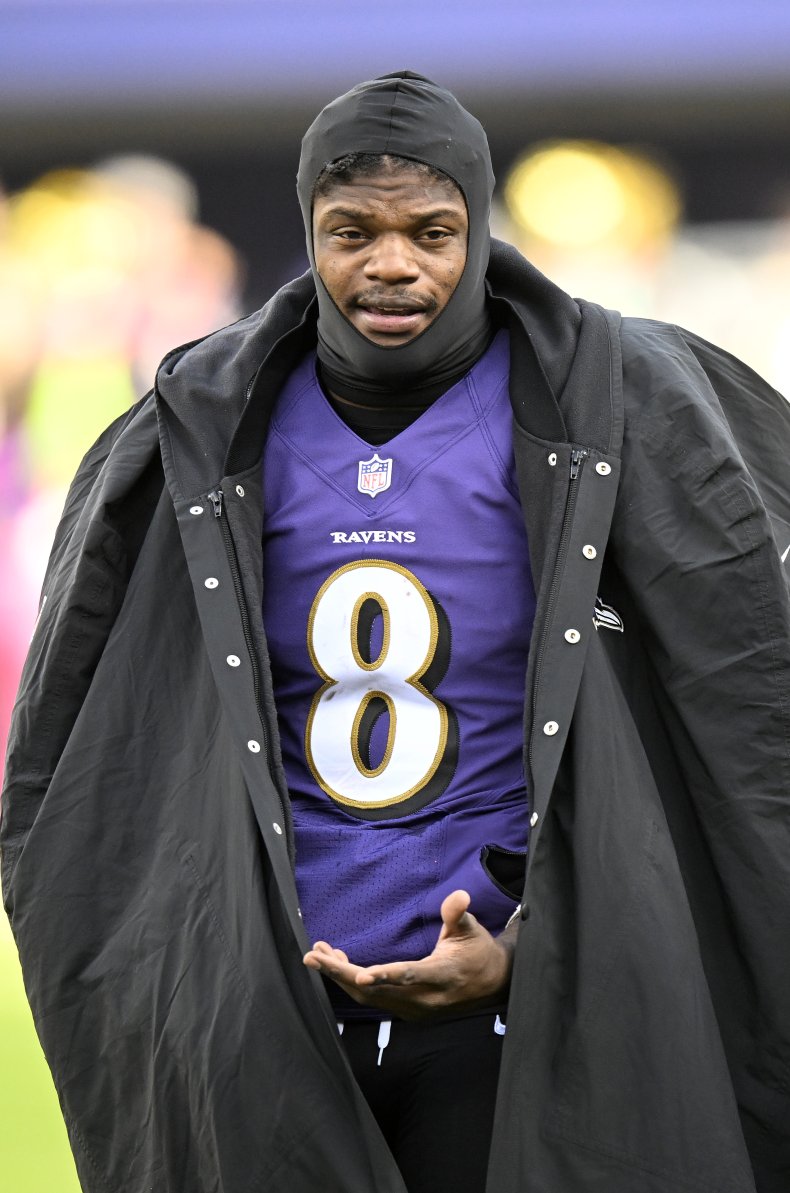 Here is what we know about why Jackson is being ostracized by NFL teams, when he is just 26 years old and, until recently, one of the hottest talents in the league.
What has the Baltimore Ravens said about Lamar Jackson?
Baltimore placed the non-exclusive franchise tag on its quarterback, NFL Network Insider Ian Rapoport reported on Tuesday, per a source.
The Ravens have until July 17 to reach a multi-year extension with Jackson with his tag due to cost the team $32.416 million in 2023.
Ravens general manager Eric DeCosta said in a statement: "Having not yet reached a long-term deal with Lamar Jackson, we will use the franchise tag.
"There have been many instances across the league and in Baltimore when a player has been designated with the franchise tag and signed a long-term deal that same year.
"We will continue to negotiate in good faith with Lamar, and we are hopeful that we can strike a long-term deal that is fair to both Lamar and the Ravens.
"Our ultimate goal is to build a championship team with Lamar Jackson leading the way for many years to come."
Why Are No Teams Moving for Lamar Jackson?
Draft Picks
There could be a sticking point in teams giving up multiple first-round draft picks in order to secure Jackson.
This has been the process in recent years with the Los Angeles Rams and Denver Broncos doing just this to secure Matthew Stafford and Russell Wilson respectively.
Since then, though, there has been a feeling that the draft picks are more valuable to a team than spending millions on landing an experienced pro.
Contract Length, Deal and No Representation
Jackson has taken the big step of not having an agent do his contract and financial negotiations, which means that he has greater control over what he is offered but also means it is difficult for him to negotiate these deals, especially when time is limited.
It has been mooted that one of the main sticking points is that Jackson wants a fully-guaranteed deal, which his camp has now reportedly denied. But with Jackson having already turned down the Raven's offer of a $250 million extension through to 2027, with $133 million guaranteed, at the start of last season, it has seemingly scared off some owners who don't want to part with that amount of cash in guarantees.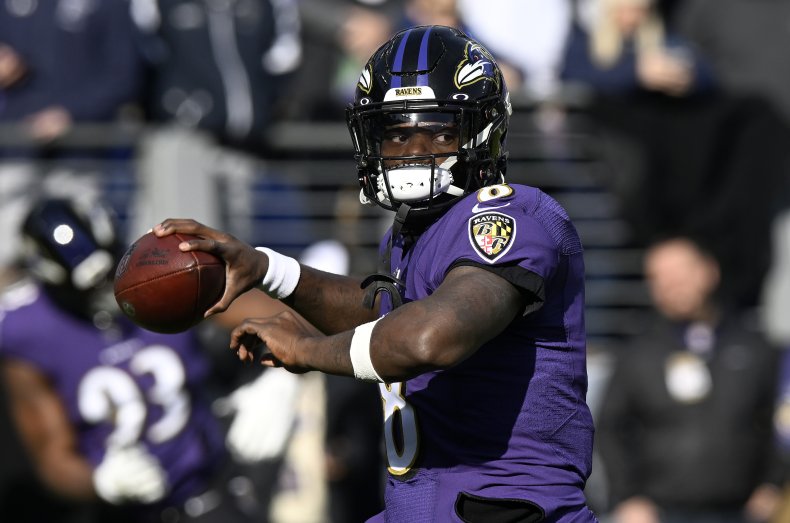 Does Jackson Fit The scheme?
One of the reasons why Jackson may not be flooded with offers is that his style of play may not fit the schemes of other teams.
There are a number of teams who are undergoing a rebuild or a new program, and the coach might not see Jackson as the right man for the job.
Injuries
Another possible issue is that Jackson has only played in 12 games each of the past two seasons.
There are fears that the dual-threat QB's rushing could be bad for his long-term health, as his downfield runs see him tackled more often than most players in his position. This could scare off potential new teams from investing in him.
The Aaron Rodgers Effect
Also in the back of the mind of many team owners and general managers is what will happen with Aaron Rodgers.
It is thought that his time with the Green Bay Packers is at an end, and the likes of the New York Jets appear to have courted the idea of him going their way. But until Rodgers decides whether he will stay at Lambeau Field, there will be a number of NFL teams who won't want to commit to their quarterback future until they know that he is not an option.
Do you have a tip on a sports story that Newsweek should be covering? Do you have a question about the NFL? Let us know via entertainment@newsweek.com.