Why Do Super Bowl MVPs Say 'I'm Going to Disney World?' Brady Says it Again
Tom Brady has played in more Super Bowl games than any quarterback in NFL history, and he has been named the most valuable player in half of them. On Sunday night, Brady won his fifth MVP award in 10 appearances at the biggest annual sporting event in America.
Brady guided the Tampa Bay Buccaneers to a 31-9 win over the Kansas City Chiefs at Super Bowl LV in Tampa, Florida. Brady, 43, passed for 201 yards and three touchdowns. Brady spent the previous 20 years with the New England Patriots, who he took to nine Super Bowls, six titles and four MVPs in that span.
Brady, 43, signed with the Buccaneers last offseason and led the team to their first playoff appearance in more than a decade. While doing it, the Buccaneers became the first team in NFL history to play a Super Bowl in its home stadium and also win the big game.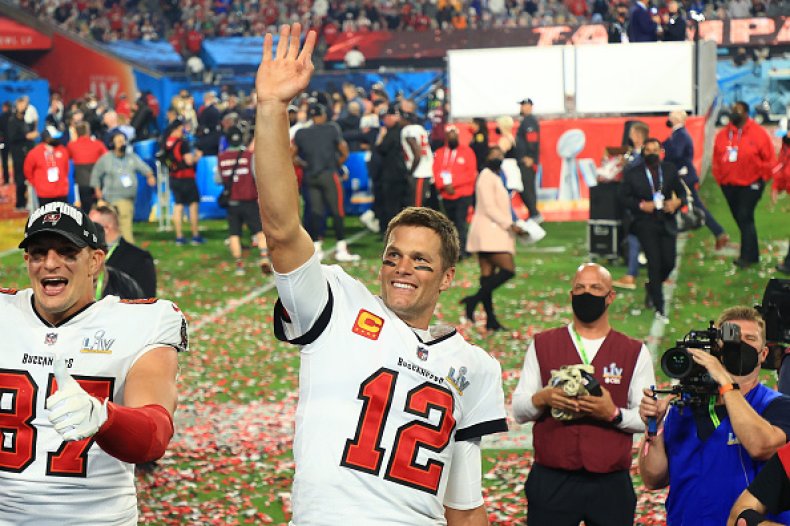 Players who are named the Super Bowl MVP often say, "I'm going to Disney World" or "I'm going to Disney Land." It's something said by Super Bowl MVPs immediately after the big game since 1987, but where did it come from?
Michael Eisner had a stellar marketing background as president and CEO of Paramount Pictures before becoming chairman and CEO of Walt Disney Company from 1984-2005. He was known as launching the "Disney Renaissance."
Eisner and his wife were at dinner one night with George Lucas. Having dinner with them was Dick Rutan and Jeana Yeager, who became famous as the first team to fly around the world non-stop, according to insidethemagic.net.
As the group had dinner, a question was directed at the aviation duo. Eisner asked, "Well, now that you've accomplished the pinnacle of your aspirations, what could you possibly do next?"
Almost without hesitation, Rutan responded.
"I'm going to Disneyland."
Eisner's wife later mentioned to her Disney CEO husband that "I'm going to Disneyland" could be a great promotional slogan. And thankfully for Disney, he agreed with his wife.
Disney's marketing department began working on the campaign and coordinated efforts to work with the Super Bowl XXI MVP. In 1987, that was Phil Simms of the New York Giants.
During post-game celebrations on the field, Simms became the first player to shout into a camera, "I'm going to Disney World!"
The MVP is now invited to Disney for a commercial promotion, and the player gets to stay at a suite as part of participating in a parade down Main Street, U.S.A.
The Super Bowl MVP is not obligated to attend the parade or visit the park, but most attend and participate. The players are usually compensated up to $70,000 for their visit and quick TV promo.