Why Do TV Shows Keep Killing Queer Female Characters?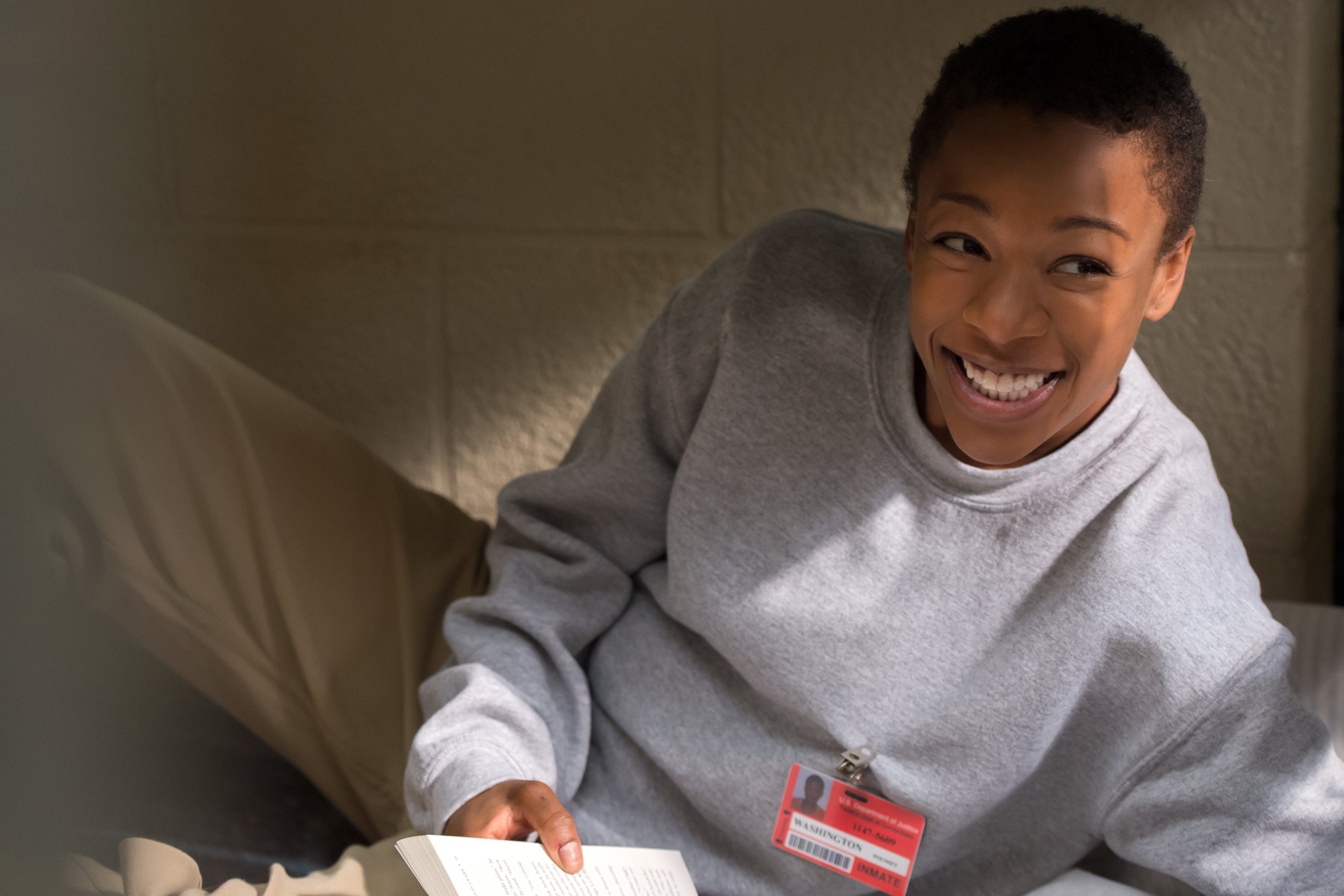 Nearly a dozen LGBT characters appear on Netflix's Orange Is the New Black. They're multidimensional, racially diverse and central figures whose storylines go beyond their sexuality. As the most inclusive show on the most inclusive of the three major streaming services, it proves that characters on screen—whether on traditional television or online streaming platforms—have started looking a little more like the audiences who are watching them. But according to GLAAD, there's still room for improvement.
The nonprofit released its 2016 "Where We Are on TV" report on Thursday. The annual assessment of diversity and inclusion looks at broadcast and cable television and, starting last year, the streaming platforms Netflix, Amazon and Hulu. It examines diversity in terms of sexual orientation, race, gender, disability and intersections thereof.
Broadcast television is setting records in its depiction of LGBT characters, black characters and characters living with disabilities. Of 895 series regulars expected to appear on prime-time scripted series between June 2016 and May 2017, 4.8 percent are LGBT, 20 percent are black and 1.7 percent live with disabilities. GLAAD's newest report highlights these improvements—the highest percentages since GLAAD began tracking representations of each—and others. There are now, for example, transgender characters on all three platforms (broadcast, cable and streaming) and the total number has more than doubled from seven last year to 16 this year.
But the report also emphasizes persistent problems and progress yet to be made in representations of LGBT characters, people of color, people with disabilities and women.
In some cases, the numbers on screen are still lower than the numbers in the U.S. population. For example, while the number of Latinx series regulars on broadcast programming tied the 2014-15 high of 8 percent, it's a less impressive feat when considered next to the fact that roughly 17 percent of the U.S. population is Latinx, according to 2014 Census Bureau estimates. Women, who make up roughly 51 percent of the country's population, comprise only 44 percent of series regulars on broadcast television. Sometimes the numbers do reflect the population, as in the case of Asian-Pacific Islander series regulars on broadcast, which at 6 percent stands as the highest percentage since GLAAD began counting more than a decade ago.
"The numbers are just a part of the story," Sarah Kate Ellis, president and CEO of GLAAD, tells Newsweek. It's a two-pronged goal of quantity, which has picked up, and quality, which lags behind. "What we need to see is more diverse characters with more depth," Ellis says. "Not only do the stories move us and inspire us and entertain us, but they also reflect our lives as it is today," she adds. "Not to see your life reflected back is a really big missing piece."
In the case of women, the problem lies both in quantity and quality. "I can tell you that in 2016 it is downright shameful that women are underrepresented on these platforms," Ellis says. Though it's not part of "Where We Are on TV," she points to other studies that count the amount of time women are speaking, or examine what role women play in storylines, that have shown they "tend to also pale in comparison to their male counterparts."
The report identifies two other major qualitative problems, though neither is new. Last year, GLAAD pointed out the negative tropes associated with bisexual characters. Little has changed, with this year's report describing "the depiction of bisexual characters as untrustworthy, lacking a sense of morality, and/or as duplicitous manipulators." Often, they are depicted as one-dimensional characters whose "identity as bisexual was directly tied to their manipulative and evil actions." There are exceptions, of course, including Grey's Anatomy's Callie Torres, whose identity as a bisexual is explored but is only one aspect of a fully developed character who is central to the show.
The second, related problem has to do with the disproportionate number of violent deaths that have befallen queer women on screen—25 such characters have died on scripted television and streaming series since the beginning of 2016. Empire disposed of two characters in one go when Camilla Marks (Naomi Campbell), impatient for her wife Mimi Whiteman (Marisa Tomei) to die of cancer, poisoned her and then killed herself when a business partner threatened to turn her in. Before it shut down, the lesbian/bisexual pop culture site After Ellen wrote about how disappointing these developments were: "In this world, it is the queer women who are lacking any sort of nuance, used once again as props and villains, underdeveloped problems writers solve by killing them off to move story forward for other major characters." A few weeks later, The Catch killed off Felicity (Shivani Ghai), who appeared on only three episodes. As the site Hypable described it, "her death couldn't really have fit better into the 'Bury Your Gays' trope. She was unceremoniously shot by her male love interest, immediately after having sex with her female love interest."
GLAAD warned the makers of television and streaming shows about the trope of killing off queer women last year, Ellis says. "To see it continue to play out and gain momentum—we're not happy about that at all."
The remaining challenges—both quantitative and qualitative—are larger than just what viewers can see on their favorite shows. "We have always said that in order to have inclusive content and create inclusive content," Ellis says, "it needs to be from in front of the camera and behind the camera." It's hard to depict authentic and diverse characters on screen when the people making the decisions about who they'll be and what they'll do and say aren't just as diverse.
Earlier this fall, for example, Buzzfeed published a story about the dearth of women working in creative roles at the comedy network Adult Swim; women got only one out of 34 creator credits on 58 series and miniseries the network has aired. It's not surprising, then, that of 26 new and returning series Adult Swim announced for this year, all but two (Brad Neely's Harg Nallin' Sclopio Peepio and a reboot of FLCL) focus on male characters.
"It's really important," Ellis says, "that when you're telling stories of particular group that they are at the table and participating in that storytelling process."