Why Do We Need to Mine Uranium in the Grand Canyon?
Havasupai elders taught us that a young woman created all the Grand Canyon's springs, springs that flow into Havasu Creek to fill our blue-green waterfalls, attracting thousands of visitors each year.
Now, as uranium mining threatens to poison our waters, harm our economy, and risk our way of life, it is the Havasupai, people of the blue-green water, who must come to the Grand Canyon's defense.
Long before there were hydrologists, we were taught how rain and melting snow flow underground from the high plateaus and peaks around the Grand Canyon into the veins of our Mother, to Red Butte, where our people emerged, and out through springs to our village, at the bottom of the canyon.
We once gardened along Bright Angel Trail in what is now Grand Canyon National Park. Today, hikers from around the world enjoy the shade and refreshing waters of Indian Gardens.
The entire Grand Canyon is sacred to the Havasupai. It is where the blood of our ancestors is buried and their spirits still reside. Those who drink from its waters share in our history and experience the essence of my people.
As children, we learned that Havasupai are the protectors of the Grand Canyon. As a tribal leader, I am committed to protecting my family and my people from the well-known risks of uranium mining. As an elected Havasupai councilwoman, I oppose uranium mining, especially on lands where life-giving waters flow into the Grand Canyon.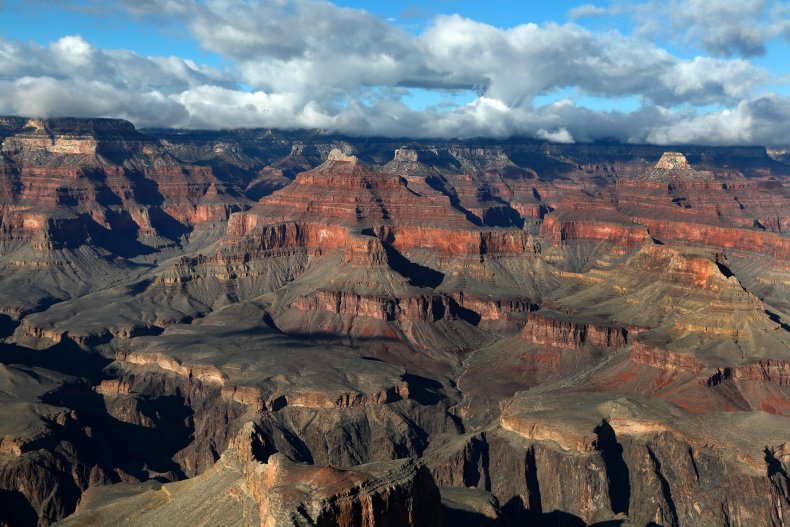 The Grand Canyon's headwaters supply our tribe's sole source of drinking water and support our tourist-based economy. The whole canyon is our home, and its waters are our lifeblood. Permitting more uranium mines on public lands around the Grand Canyon could force my people from our homeland and into extinction.
In 2012, we celebrated the Obama administration's decision to honor our request and stop thousands of new uranium mining claims. The interior secretary at the time ordered a 20-year ban that closed a million acres of public land around the Grand Canyon to new mining. With this temporary reprieve, we breathed a sigh of relief.
Now, misguided politicians in Arizona's Mohave County are asking Interior Secretary Ryan Zinke to overturn the ban and reopen the Grand Canyon to mining. They claim they need uranium mining to help grow their economy, and they're supported by the National Mining Association.
They argue we're too dependent on foreign minerals. They say that mineral withdrawals, like the temporary ban on Grand Canyon uranium claims, are putting our national security at risk.
They say it is hurting our nation's economy. But what about the Havasupai, who live, work, farm, and raise our children at the bottom of the Grand Canyon?
Uranium is one of the most abundant minerals on earth and uranium prices are so low that even the world's largest uranium producer, Kazakhstan's state-owned Kazatomprom, is cutting production by 20 percent because the market is saturated. Nevertheless, U.S. lawmakers hurry to purge barriers to mining.
The Canyon uranium mine, near the south rim of the Grand Canyon, forges ahead after the 9 th Circuit Court of Appeals recently rejected the Havasupai's lawsuit challenging a decision to allow the mine to reopen despite the lack of common-sense precautions, such as wells to monitor when contamination reaches the underground source of Havasupai water.
The push to reverse the Obama-era ban on new mining claims because it somehow threatens our national interest is pure political showboating. For more than three decades, state and federal regulators have permitted Canyon Mine to operate.
And yet, the mine's owners have yet to remove a single bucket of uranium ore. If this were really an issue of national security, surely Canyon Mine would have started hauling ore long ago.
Last month, I testified before a congressional committee chaired by Arizona Representative Paul Gosar who accused me of using "scare tactics" when I voiced my concerns about the risks of uranium mining to my people. "You're not entitled to your own facts," Rep. Gosar admonished me. "You have to have facts that are peer-reviewed and science-reviewed."
The facts are these: the 20-year ban on new uranium claims was enacted to allow scientists time to study the effects of mining near the Grand Canyon. We, the Havasupai, have lived at the bottom of the Grand Canyon for centuries. We drink from its springs. Its waters nurture our crops and our animals.
We must allow scientists time to study the Grand Canyon's groundwater flow, and gather the facts. This is the Grand Canyon we're talking about. The risk—for the Havasupai people, and for the canyon itself—is too great.
We urge lawmakers to protect our children's right to clean water by keeping the ban on new uranium claims. Get your facts straight before foreclosing on my people's future.
Carletta Tilousi is a member of the Havasupai Tribe, and is an elected Havasupai tribal councilmember.