Why Does America Crave Heartbreaking TV? | Opinion
Television producers of America, consider this a plea for a return to laughter following an endless barrage of shows that—although critically acclaimed—have us audiences feeling panicked and desperate for some lightheartedness.
From HBO's latest, Mare of Easttown (granted, a very good show), to the network's The Undoing, Hulu's Little Fires Everywhere and even ABC's Big Sky, the vast majority of TV productions now premiering deal with heart-wrenching and downright depressing storylines that all seem to follow the same sort of formula: a mystery is solved by a strong woman, and on the way to semi-justice, the audience is shocked by revelations of infidelity, homicides, suicides, sexual predation and other horrible tragedies.
Yes, I know: Why change a formula that works? Because, well, the world is now different and the heartbreak, gruesomeness, injustice and racial inequality that have been dominating our TV screens are now our reality as well. And wasn't television conceived as an escape from the vicissitudes and heartbreaks of the everyday?
This isn't an entirely new trend or one exclusive to the small screen: the likes of The Handmaid's Tale, Netflix's new movie The Woman in the Window and The Act have been at the crux of cultural conversations for years and will likely continue to be so in the near future.
Absurdly, flipping through any news channel (or social media platform, for that matter), unleashes the same storm of misfortunes. We see murders, family discords, racial injustices and endless arguments take center stage throughout the 24-hour news cycle and therefore can't help but wonder why, as a country, we seem to solely be attracted to depressing fictional TV programs. Why are dramas like Tell Me Your Secrets and Top of the Lake considered prestige TV? Especially given the current world order, shouldn't we be begging for some laughter over displays of endless doom? After all ... isn't it harder to make us laugh than cry?
According to Parrot Analytics, the most popular TV genres in the United States in 2019 were drama originals (35.4 percent) followed by comedy (23.1 percent). Additionally, "four of the ten most in demand subgenres are in the drama genre." Clearly, we've got a passion for doom.
"A lot of people these days are just basket cases and need an outlet," a friend said when discussing the topic. "The news is too real. We want to watch and engage with a show but not to the point that it is affecting our lives."
According to that logic, crying while watching a piece of televised fiction is cathartic in a way that crying about the same real-life situation just isn't. What does that say about us as a society? We are the people who refuse to use laughter as an outlet and instead prefer to sob through televised productions.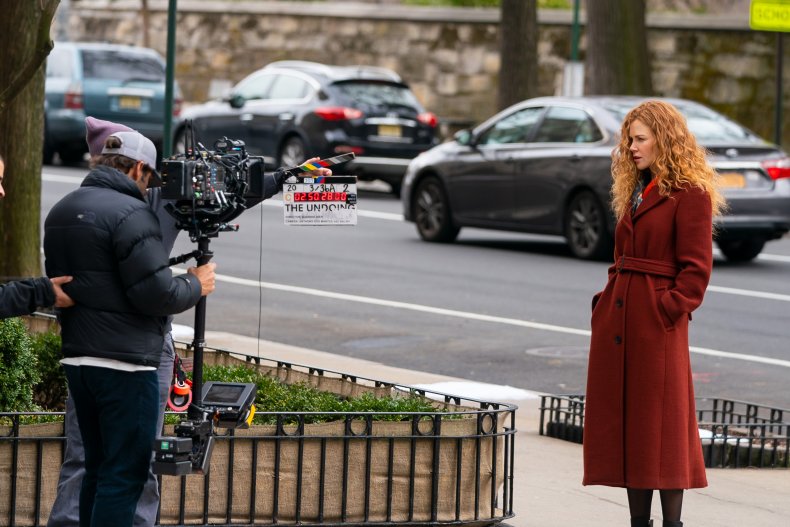 "It makes our depressing lives seem less depressing," a Twitter user commented when I queried the platform about our country's devotion to dark TV.
"Misery loves company," another one said. It seems like misery doesn't just love company but begets even more misery.
According to Health.com, "it is not uncommon for television shows to trigger anxiety and depression in their viewers." There's more: "Popular television series like The First 48 and Scandal that depict murder, rape, and terrorism are more likely to cause anxiety in viewers." Talk about the opposite of catharsis.
Yet another argument concerning Americans' passion for sorrow involves the old adage "art imitates life," by which we believe that we could actually learn to cope with certain real-life situations if analyzing their fictional counterparts on TV. Just as Girls, which premiered back in 2012, portrayed a slice of a generation (millennials!) so different from the ones before it in order to teach society how to deal with that portion of the population, so does The Handmaid's Tale give us a behind-the-scenes look at a dystopian society that can very much become our own reality soon. Mare of Easttown, another example, shows us what life is like when young women's rights to safety and security fall prey to the pull of masculine power.
There's a stark difference between a show like Girls and one like The Handmaid's Tale: although the former was certainly heartbreaking at times and can be considered a drama, it had audiences laugh in certain moments, highlighting at least some positive aspects of society. The Undoing, Sharp Objects and other similar productions, on the other hand, solely focus on the negative. So acute is that loyalty to a one-sided portrayal of pessimism that even the fact that most of the shows are headed by, star and focus on women is lost in the fodder. Strong female characters don't give us any solace because their lives are, to put it simply, too sad to use as examples of happiness.
It seems like I'm not the only one begging for laughs, though—at least according to reactions to the upcoming Friends reunion. Surely heavily reliant on the power of nostalgia, the show's reboot is a highly anticipated one also because of its subject matter, which touches upon the country's appetite for laughter and lighthearted joy.
That voraciousness for comedy also probably accounts for a resurgence in popularity of shows like The Nanny, which, almost three decades after wrapping up, is currently having "a moment" (that's also because all six seasons of the show are now available for streaming on HBO Max).
And so, here we are, not necessarily at a crossroads but certainly dealing with an existence that is at odds with the joyful life the average human hopes to lead. Unfortunately, changing that reality is a hard task—but why not start from the fictional? Here's to hoping that comedic shows will soon be considered just as "prestige" as the dramas that producers have been so keen to feed us on screens of all sizes for a few years now.
Anna Rahmanan is a New York-based writer and editor. Read more of her work on her website.
The views expressed in this article are the writer's own.