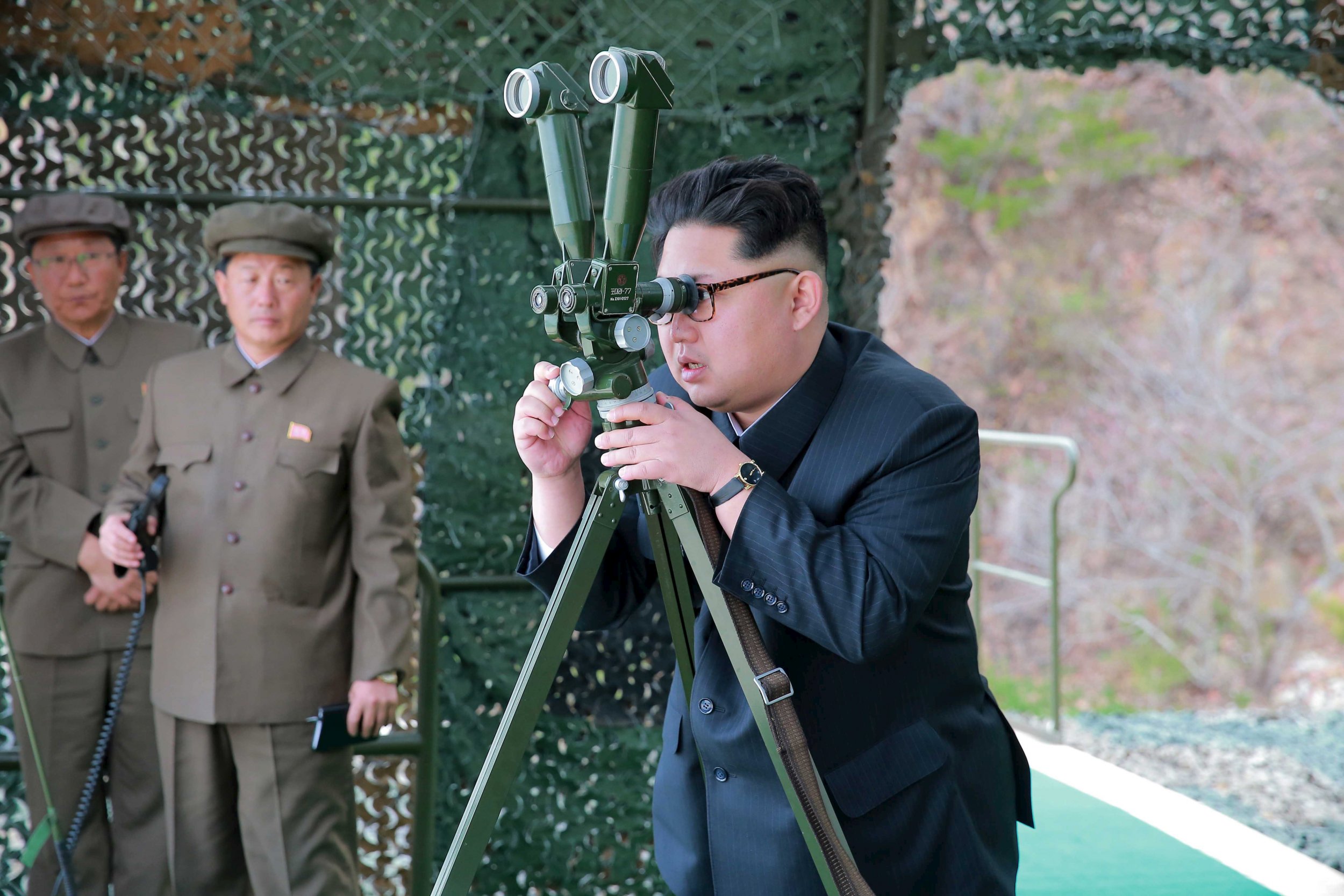 This article first appeared on the American Enterprise Institute site.
I have pointed out before how, despite his tough talk on trade, Donald Trump is actually the preferred candidate of the political elites in Communist China because he is viewed in Beijing as the candidate least interested in promoting human rights or countering China's efforts to assert its hegemony across the Asia-Pacific region.
Well, there is another communist dictatorship that appears to be taking a liking to the presumptive GOP nominee. The Washington Post reports that the North Korean state media is heaping praise on "wise politician" Donald J. Trump:
[The North Korean] State outlet DPRK Today published an editorial Tuesday that called the business mogul a "wise politician" and said he could be good for North Korea. "There are many positive aspects to Trump's 'inflammatory policies,'" the author of the article wrote, according to a translation from NK News. "Trump said he will not get involved in the war between the South and the North, isn't this fortunate from North Korea's perspective?"

The author of the editorial also dismissed Hillary Clinton, Trump's likely Democratic rival in the presidential race, calling her "dull" and saying that she hopes to use the "Iranian model to resolve nuclear issues on the Korean Peninsula."

It's an unusual change in tone for North Korean state media, which has largely avoided talking about the U.S. campaign directly. The article claims to have been written by a guest contributor—Han Yong Mook, who is introduced as a Chinese North Korea scholar—but the fact that it was published by a notoriously patriotic outlet may well suggest that the ideas contained within it are likely to hold serious sway in Pyongyang.
Why the praise from the North Korean state media?
For one thing, when Trump was asked by the Washington Post editorial board interview "Does the United States gain anything by having bases" in South Korea, he replied, "Personally I don't think so," adding, "You know, South Korea is very rich. Great industrial country. And yet we're not reimbursed fairly for what we do. We're constantly, you know, sending our ships, sending our planes, doing our war games, doing other. We're reimbursed a fraction of what this is all costing."
Then, asked by The New York Times whether he would withdraw U.S. forces from South Korea if it did not increase its payments to the U.S., he said, "Yes, I would. I would not do so happily, but I would be willing to do it… We cannot afford to be losing vast amounts of billions of dollars on all of this."
And finally he told Reuters that he would be willing to sit down one on one with North Korean leader Kim Jong Un, declaring, "I would speak to him, I would have no problem speaking to him."
All that is music to the ears of the Pyongyang elites. Indeed, according to the Post, North Korean state media suggest that the regime might very well take Trump up on his offer for talks.
"Yes do it, now," the editorial reads. "Who knew that the slogan 'Yankee, Go Home' would come true like this? The day when the 'Yankee, Go Home' slogan becomes real would be the day of Korean Unification."
So add North Korea to China and Russia on the list of American adversaries warming to the idea of President Trump.
Marc Thiessen is a resident fellow at the American Enterprise Institute.