Why Does North Korea's Kim Jong Un Hate Christmas? Leader Is Waging a Real War on Holidays
UPDATED I North Korea's Kim Jong Un is a true Grinch and has done all he can to prohibit the celebration of Christmas in his country.
The North Korean leader officially banned Christmas last year, instead urging his people to celebrate the birthday of his grandmother, Kim Jong-suk — who was born on Christmas Eve 1919. More recently, Kim moved to further eliminate the possibility of any Christmas-related festivities by prohibiting gatherings involving singing and alcohol, according to South Korea's National Intelligence Service.
Related: A nuclear Christmas? Kim Jong Un Xmas sweaters are apparently a thing in 2017
Kim's war on Christmas is just one facet of North Korea's long tradition of religious persecution, especially against Christians. The rogue state's constitution permits religious freedom, but in reality, open involvement in any organized religion in North Korea often leads to punishment, including imprisonment. A U.S. State Department last year on religious freedom worldwide said North Korea has "an almost complete denial by the government of the right to freedom of thought, conscience, and religion, and, in many instances, violations of human rights committed by the government constituted crimes against humanity."
"Religious and human rights groups outside the country provided numerous reports that members of underground churches were arrested, beaten, tortured, or killed because of their religious beliefs," the report added.
The repressive government would prefer people remain loyal to the republic and worship its leaders, such as Kim's grandfather and the founder of North Korea, Kim Il Sung.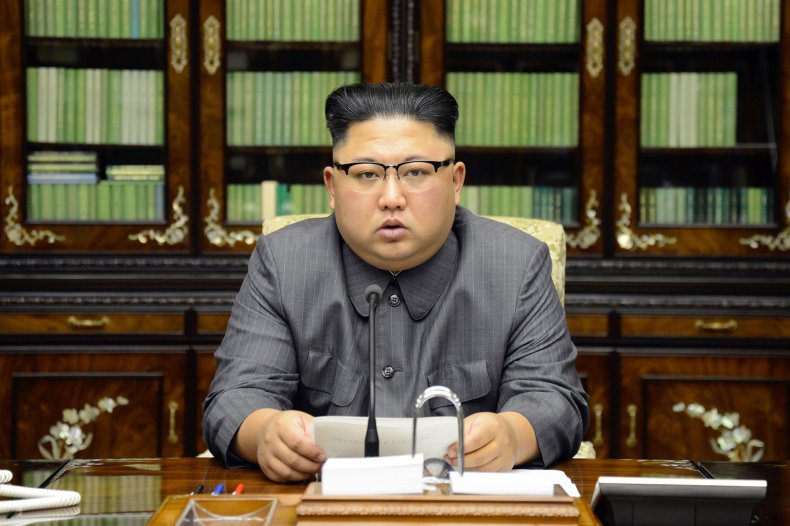 "North Korean propaganda is like its own religion," Ji-Min Kang, a North Korean defector, wrote in an op-ed for The Guardian. "The propaganda suggests that immortality is possible through its endorsement of Kim Il Sung's ideology. The propaganda says that while your body will perish after death, the political life is immortal. Such beliefs made Kim Il-sung the only God in North Korea — and a belief system that would sometimes demand people's lives."
In this context, Christianity especially unwelcome in North Korea.
Related: Kim Jong Un controls North Korea through brutal prison network where his victims starve to death
In December 2012, Kenneth Bae, an American missionary who traveled to North Korea, was charged with acts "hostile to the republic" after Christian materials were found on his hard drive. Bae was ultimately sentenced to 15 years of hard labor but was released early after his health deteriorated due to the harsh conditions in North Korea's prison camps.
Prior to the establishment of North Korea in 1948, roughly 20 percent of the country was Christian.Today, it's estimated that between 200,000 to 400,000 Christians remain in the nation of more than 25 million people, and continue to practice their religion in secret, according to the UN Commission on Human Rights.
North Korea has been campaigning against Christmas for decades and Kim is simply carrying on a long tradition. For years, South Korea decorated a tower that was erected along the border in 1971 with Christmas lights, and North Korea threatened to shell it with artillery, according to The New York Times. In 2014 the South took the tower down out of safety concerns, but allowed a Christian group to build a new, slightly smaller one the same year in defiance of Pyongyang. But the group eventually scrapped the plan anyway, citing fears of "inter-Korean tension."
Update: This article has been updated to include more information about the cancelled plans for a South Korean Christmas tree in 2014.