War Against ISIS: Tillerson, Mattis in Senate to Discuss Authorization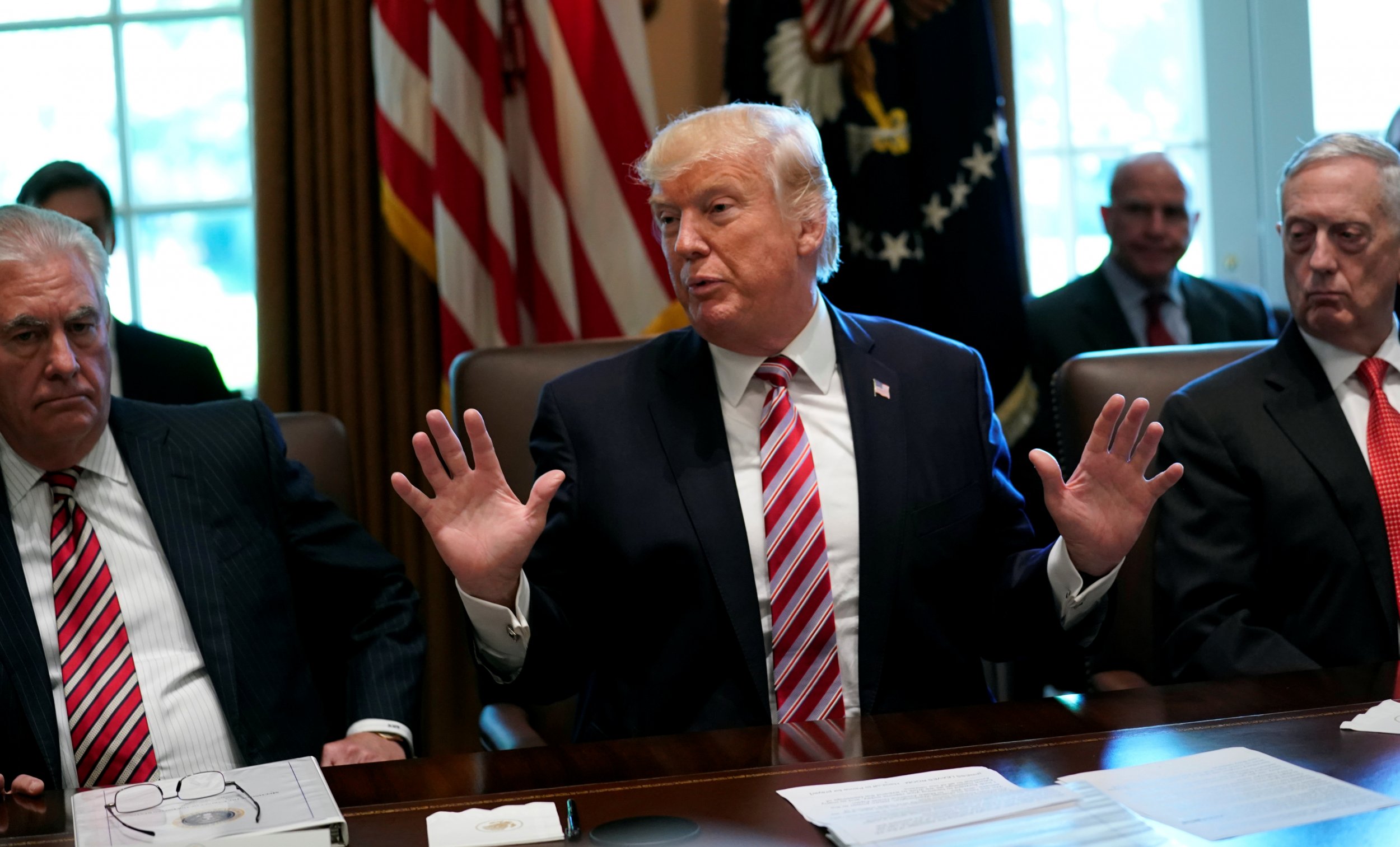 While still using George W. Bush–era authorization to fight the Islamic State militant group, the Trump administration may seek new momentum for a vote in Congress on the war against ISIS, as Defense Secretary James Mattis and Secretary of State Rex Tillerson brief a Senate panel Wednesday.
The closed session with national security leaders may be another step toward Congress finally voting on the war against ISIS, even if the U.S. began carrying out its first airstrikes against the group three years ago.
CNN reported a small group of bipartisan lawmakers have been advocating to pass a new Authorization for the Use of Military Force. It would replace the 2001 approval that is being used by the United States to fight ISIS, Al-Qaeda and other groups blacklisted as terrorist organizations by the U.S. around the world.
Related: ISIS fighter reveals depravity of Yazidi sex-slave trade during trial
The 2001 war authorization, a 60-word document that gives the commander in chief a broad remit, was passed just days after the September 11 attacks.
A new authorization and the repeal of the former one face significant roadblocks. An amendment to the defense appropriations bill from Democratic Representative Barbara Lee would have repealed that approval while giving Congress eight months to pass a new authorization.
However, the House Republican leadership stripped the amendment from the underlying bill last week, with Speaker Paul Ryan arguing a debate on the war was a separate issue to the spending measure.
The Senate leadership has not shown any desire to hold a vote. Many are cautious following the unpopularity of the 2002 vote for the Iraq War. There are also divisions over the details of what the next phase of the war against ISIS will involve and whether the authorization should restrict or authorize ground troops and be given geographical restrictions or a time limit.
Many Republicans want no restrictions on ground troops, while Democrats want to prevent another U.S. ground war in the Middle East.
Despite the differences and repeated statements from the administration that, like President Barack Obama, Trump has the authority to fight the war against ISIS, on the basis of the 2001 approval, Mattis has backed the idea of a vote in Congress for a new authorization. "I think it would be a statement of the American people's resolve if you did so," he said at a Senate hearing earlier this year.
However, the White House has sent mixed messages over its commitment to fight ISIS. Politico reported that Tillerson has resisted his own department over spending $80 million allocated to fight terrorist propaganda, as well as Russian cyberattacks and disinformation. Lack of funding to the Global Engagement Center is seen as a result, in part, of Trump's intention to slash the State Department's budget.