Why Doesn't Anyone Want to Buy Twitter?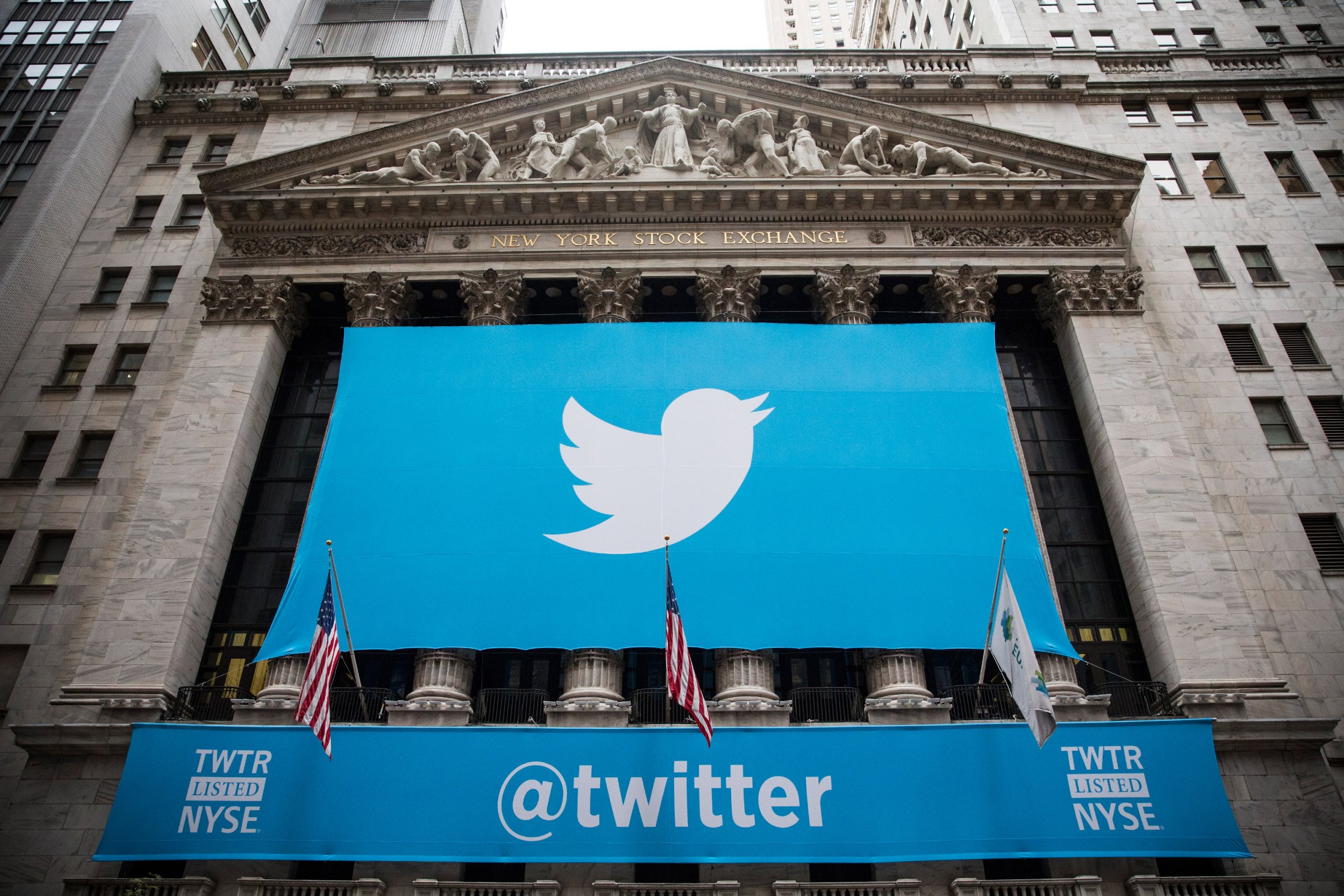 Updated | It's official. Salesforce CEO Marc Benioff today said that his company has "walked away" from Twitter, and that the beleagured social network "wasn't the right fit for us."
With Salesforce's rejection, Twitter's quest for a buyer may have officially come to an end. The market certainly seems to see it that way. At one point on Friday afternoon, Twitter's stock was trading for under $16.50 a share, down from nearly $25 earlier this month, when acquistion rumors began heating up. One analyst says it may be time for some cost-cutting, including layoffs, since the firm hasn't been able to grow its way to profitability. "Shareholders will demand it gets its cost structure in line," Robert Peck of SunTrust Robinson Humphreys told the Financial Times.
It's been a rough few months for the social network.
Once seen as a competitor to Facebook, Twitter was touted as a tool to foster free speech and democracy around the world, has faced charges that it doesn't do enough to limit hate speech and bullying on its platform, has seen its growth stagnate while services like Snapchat and Instagram continue to grow, and has spent heavily on questionable initiatives like its $10 million deal to carry ten Thursday Night Football games. Adding insult to injury, all of the companies rumored to be considering buying the company - including Google, Disney, Apple and Salesforce - are likely passing.
How did things go so wrong for the once-promising company?
As envisioned a decade ago by Twitter cofounder and current CEO Jack Dorsey, the service had a simple purpose: to allow users to quickly send short text messages to as many people as they wanted to, allowing them to share personal updates with a network of friends rather than one person. Messages were also public by default, meaning anyone could see your tweets, making Twitter instantly more open and accessible than other social networks. Dorsey and his cofounders saw the service as useful, but didn't give much thought to broader uses for the platform, or a financial model for it.
That didn't stop Twitter from achieving explosive growth, becoming, over the next 10 years, the place where everyone from freedom fighters to terrorist organizations to presidential candidates shared their thoughts with, not just friends, but millions of strangers. By the time the company went public in 2013, it had over 200 million monthly active users, sharing over 500 million tweets each day. Despite the seeming success, Twitter has struggled to define its value. Its original model of quick interactions with a circle of friends has long since been supplanted by robust group messaging applications that don't limit their users to 140-character messages, and its early edge as a mobile-first social network has evaporated as services like Facebook built market-leading mobile apps.
Meanwhile, Twitter has gone through one identity crisis after another, hiring and firing CEOs, adding and removing functionality, and trying, all along, to identify its unique role in the universe. As cofounder Ev Williams commented around the time of the company's IPO: "With Twitter, it wasn't clear what [the product's purpose] was. They called it a social network, they called it microblogging, but it was hard to define, because it didn't replace anything."
A lack of clear definition hurt Twitter with advertisers
The service has basically stopped growing; it's been at about 300 million monthly active users for over a year, while rivals like Instagram now have over 500 million. With high operating costs and slow revenue growth, the company has lost over $2 billion since it was founded. That's put pressure on the executive team to find a buyer, but those numbers, combined with a market value of close to $15 billion have made it a tough sell.
According to The Wall Street Journal, Salesforce CEO Marc Benioff recently referred to Twitter as an "unpolished jewel," leading to speculation that he sees the company as needing a bit more spiffing up to justify its current price.
Twitter is hardly a complete failure. While it has yet to come up with a successful business model, its track record at curbing abusive behavior is abysmal, and it's doubtful it will ever be an all-purpose social network like Facebook, Twitter has become a powerful source for real time, unfiltered news, where celebrities, politicians and ordinary citizens share everything from gossip to football scores to late-night rants. It has, in many ways, succeeded as a global, unruly, virtually unfiltered town square. But town squares are funded by taxpayers, and don't need to turn a profit or satisfy investors who expect Facebook-level growth.
For Twitter to bring in enough revenue to attract a buyer (or just achieve financial stability), it may have to change pretty dramatically, in ways that could make it less attractive to its core users. And with competitors like Facebook putting a greater emphasis on sharing of real-time content, including live video, those core users already have a lot of options. Twitter's challenges are unlikely to end anytime soon, and it looks like the company won't be able to count on a deep-pocketed buyer to help it out.