Donald Trump's Charlottesville Response Will Continue to Haunt Him, Says Watergate Veteran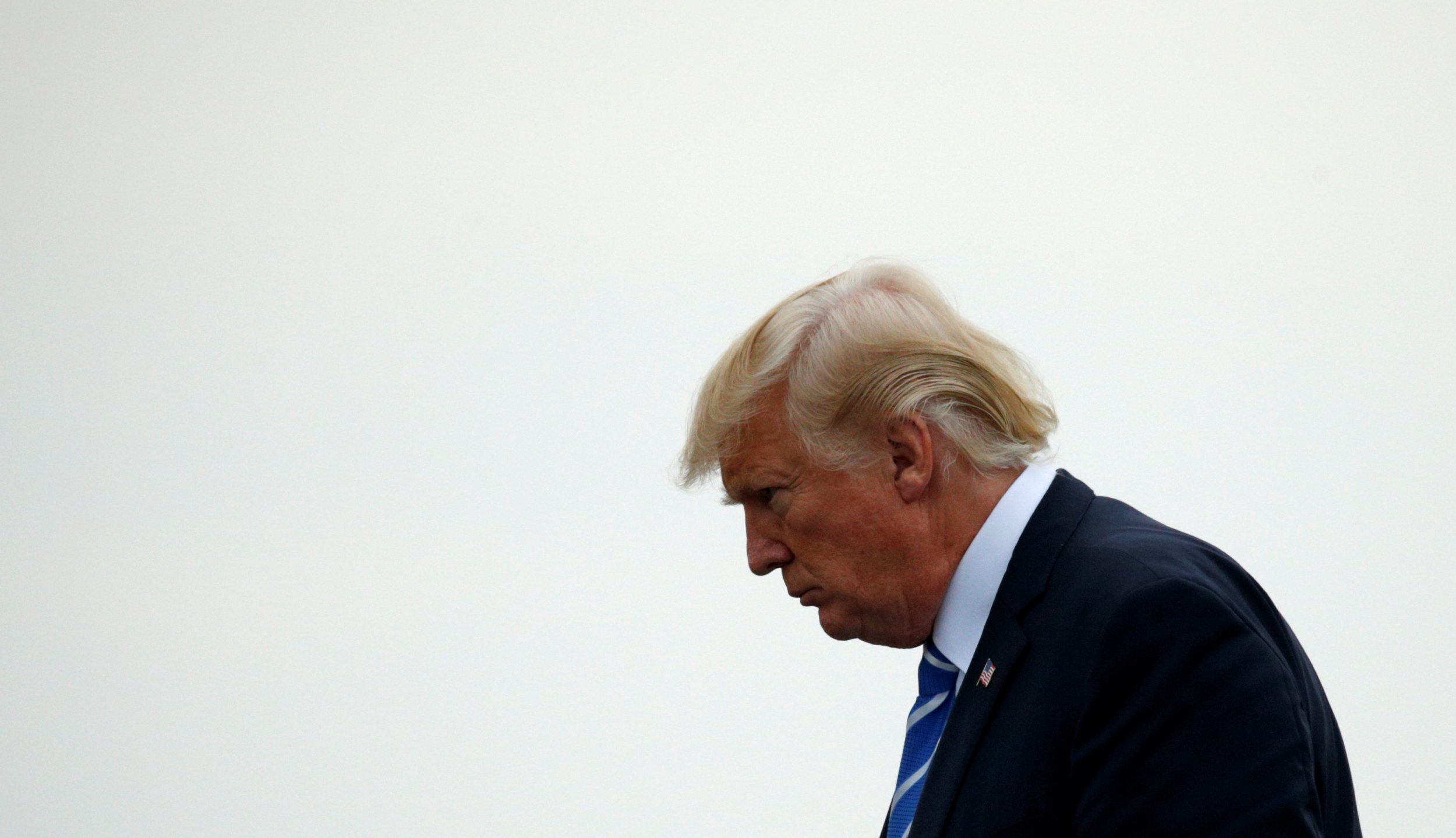 President Donald Trump's response to the white supremacist march in Charlottesville, Virginia, will continue to haunt him until he taps into the "idealism of the presidency," veteran White House reporter Bob Woodward said Sunday.
Woodward, who was key in exposing the Watergate scandal that brought down Richard Nixon, said during a Fox News appearance, "President Trump's remarks post-Charlottesville really show and suggest that he does not understand what it's like to be black, Hispanic or a minority in America."
In the early 1970s, together with his Washington Post colleague Carl Bernstein, Woodward worked to lay bare Nixon's efforts to sabotage the Democratic Party through wiretapping. Bernstein also had some choice words for Trump Sunday.
"Having reported on these things, controversies, scandals for 45 years, this is something that doesn't go away," Woodward said of Trump's response to the violent white supremacist march that left one counterprotester dead and dozens injured.
Scuffles between members of the so-called alt-right white nationalist movement, Ku Klux Klan, neo-Nazis and counter-protesters erupted in violence. A car allegedly driven by white nationalist James A. Fields Jr., plowed into a crowd of counterprotesters, killing anti-racism activist Heather Heyer and injuring 19 others.
The president has put out several statements about the march. At first, he said both sides were to blame for the violence at the event, where neo-Nazis shouted, "Jews will not replace us."
Trump later condemned neo-Nazis and the KKK. But during a raucous press conference at Trump Tower last Tuesday, the president said he thinks "what took place was a horrible moment for the country, but there are two sides to a story." Trump said, "I think there is blame on both sides" for the violence and that there were "very fine people" on both sides.
Related: White supremacist David Duke thanks Trump for slamming Antifa and leftists at press conference
Trump's statements have left him open to criticism that he is equating the values of the neo-Nazis with the counterprotesters who opposed their hate and bigotry. Former KKK leader David Duke praised Trump's condemnation of "leftist terrorists" in the Black Lives Matter movement after the Trump Tower press conference.
The president and those who know and work with him have said he is not a racist. What Trump actually thinks "needs to be clarified," said Woodward.
"He needs to say in a very straightforward way: 'This is what I believe, and this is why.' There is a role, and we all know this, for idealism in the American presidency. He needs to tap into that," Woodward added.
Branding and marketing experts say that Trump's comments have almost irreparably tainted his political and commercial brands. Polling, however, shows that Trump's response to Charlottesville has energized his base of Republican voters.
Before Charlottesville, the Republican National Committee raised more than twice as much money in July than the Democrats, pulling in $10.2 million to their $3.8 million.
Among Republican politicians, the outlook on the president's behavior isn't so rosy, said Woodward's former colleague Bernstein on CNN Sunday.
"Republicans in Congress, the highest of intelligence officials, the highest of military officers in our country, leaders of the business community—all of whom have dealt with the White House, and many of them dealt personally with Donald Trump—have come to believe that he is unfit for the presidency," Bernstein told CNN's Brian Stelter.
"That's what I'm learning as a reporter talking to many, many people in Washington who, over the last month or two, have come to that conclusion, and especially among Republicans in Congress," Bernstein said. "They have been raising the very question of his stability and his mental fitness to be president of the U.S."
Bernstein acknowledged that his sources may not know for sure whether these opinions are widespread throughout the Republican Party, but that reporters need to "go to all the Republican members of Congress and talk to them in private or on the record, if they will, about what they believe to be the fitness or unfitness of Donald Trump to be president of the United States."