Why 'Don't Ask, Don't Tell' Isn't Over Yet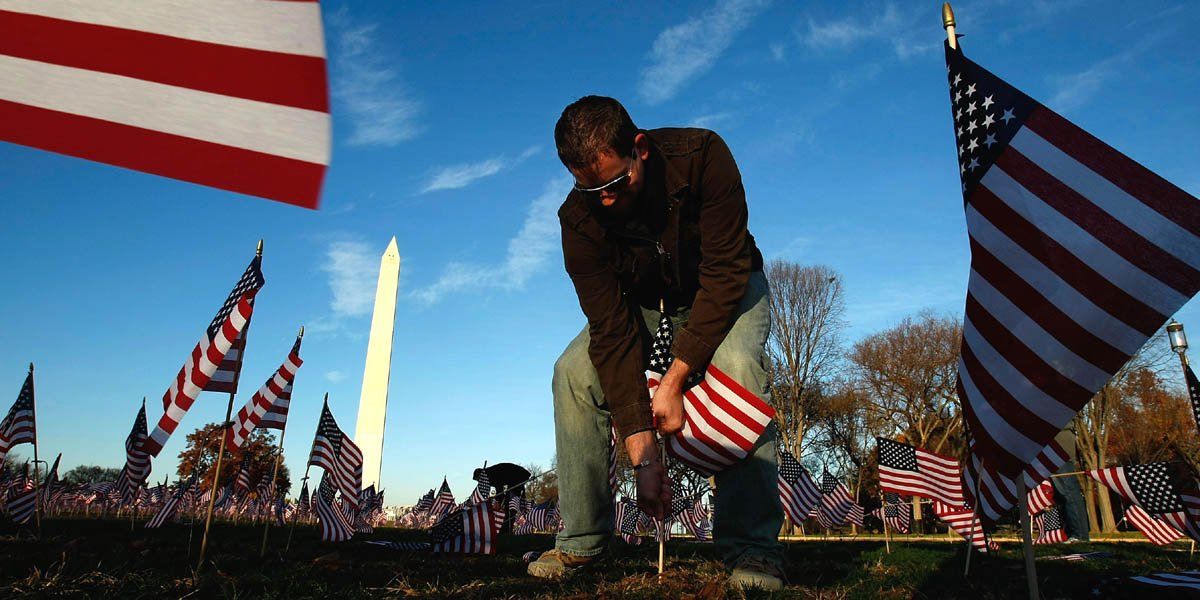 The Pentagon's long-awaited report on the potential repeal of Don't Ask, Don't Tell (DADT) came to Congress one day early, having originally been scheduled for Wednesday, Dec. 1. Gay-rights advocates are cheered by the report's finding that homosexuals could be integrated into the military without endangering current combat operations and gays could be successfully integrated into the military without major disruption. But the timeline to push though repeal of the policy in this Congress is so tight that the extra day may not be enough. Timing is everything: the defense bill where repeal language is embedded will have to go to conference committee, where the House and Senate then need to reach a compromise between their respective versions, before the language can be voted on again by both houses, all before the end of the year. If the DADT repeal is not passed in this Congress, it will face a Senate with six more Republicans next year, which will be much less receptive to gay rights.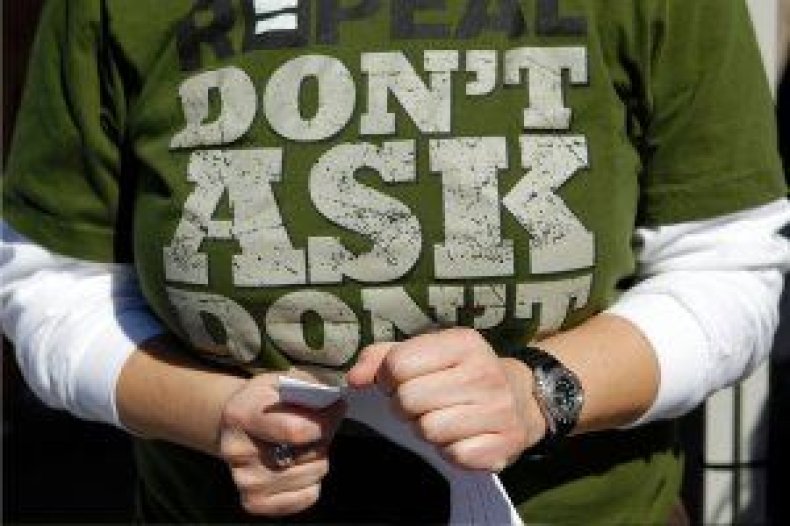 The report surveyed servicemen and women, finding some 70 percent of active-duty and reserve respondents had no opposition to letting gays serve, saying the effects would be positive, mixed, or nonexistent. As soon as those early details of the report were leaked to The Washington Post, advocates of letting gays serve saw a potential galvanizing effect for DADT repeal. "The survey is one more sign that our military is ready to end this restrictive policy," Sen. Mark Udall, a member of the Senate Armed Services Committee who will push for repeal, tells NEWSWEEK. "Any senators who were waiting for the report before making up their minds will get all their questions answered this week," the Colorado Democrat adds, in reference to planned Senate hearings on the report.
But a positive report that should eliminate any legitimate concerns about DADT doesn't mean repeal will move ahead smoothly, even though it offers some political cover for legislators. After all, if positive poll results, support within the military, and support from a majority of Congress were sufficient conditions, it would have happened already. Polls have consistently shown a majority of the public supports letting gays serve, and Defense Secretary Robert Gates and top military commanders such as Admiral Mike Mullen have recently endorsed it. In September 56 Democratic senators voted for the defense authorization bill, which included DADT repeal, but the measure failed to achieve the 60 votes needed to overcome a Republican filibuster. The filibuster, of course, was made famous by Southern segregationists such as Strom Thurmond of South Carolina, who used it to stymie civil-rights legislation long after the majority of the public and Congress had come to support civil rights. "Washington has never been a leading indicator of social change, usually it's a lagging indicator," says Fred Sainz, spokesman for the Human Rights Campaign. "I'm cautiously optimistic, but the calendar and the inertia of Senate Republicans are not factors pointing our way." Sen. John McCain, the ranking Republican on the Senate Armed Services Committee who said he would support letting gays serve openly once the military endorsed the idea, but changed his mind once the top military brass did just that earlier this year, will likely filibuster the bill. That means the Democrats would once again need 60 votes to pass it. "We think we have 59 votes but we need some Republicans to cross over," says Sainz, because he's insecure about even having that many.
That does not look likely, as Republicans who once looked like possible supporters seem to keep finding reasons to oppose repeal. Some Republicans who nominally support letting gays serve openly , such as Sen. Susan Collins of Maine, think it should be debated more fully. Senator Lindsey Graham, who has replaced McCain as the Republican who is often willing to work with Democrats, poured cold water on hopes that some of his colleagues will reverse their opposition to DADT repeal because of the report. On Sunday, the South Carolina Republican told Fox News he doesn't think repeal "is going anywhere" in this congressional session. McCain has also discussed introducing an amendment to strike the provision in the defense bill that calls for repeal. Gay-rights advocates are still hopeful that the attention the report generates will shift the political terrain just enough. Aubrey Sarvis, executive director of Servicemembers Legal Defense Network, thinks the report could pick off a couple moderates to help the cause.
If the report does not lead to congressional action, advocates may hope it can spur a policy change through other means, such as an executive order, though that looks unlikely. Legal experts contend that President Obama could unilaterally repeal DADT or cease its enforcement. There are two possible justifications for this: Obama could simply repeal DADT and cite his authority as commander in chief of the military to do so, or he could drop the government's appeal of a federal court ruling that overturned DADT as unconstitutional. Whatever the merits of these arguments, Obama has not been persuaded by them, saying that he wants to let gays serve openly and that the policy will change on his watch, but it will have to happen through Congress. The report does not give Obama much reason to reconsider. While showing surprisingly high tolerance for homosexuality among military personnel may seem relevant, the report does not affect the constitutional question of whether Obama has an obligation to defend the current law in court, as he contends. For Obama to use his commander-in-chief authority he would have to argue that the current policy is actually damaging to military effectiveness. While the report disproves the opposite contention—that repealing DADT would damage the military's ability to carry out its mission—it does not necessarily establish that the current policy is sufficiently damaging for Obama to overrule an act of Congress. "The report really doesn't change the legal position," says Robert Burt of Yale Law School. "The fact that 70 percent of members of the armed forces would be comfortable with gays serving doesn't change the equation of fighting needs. It won't undermine effectiveness but that's different than saying you need [gays in the military]."
The anxiety over trying to squeeze DADT repeal through before the clock runs out on the 111th Congress means gay-rights groups have no time to stop and celebrate the congenial results of the Pentagon report. They just have to keep working the halls of Congress. Just because something is popular, because the stakeholders all want it to happen, because the public agrees, does not make guarantee success in the byzantine structure of our bicameral Congress and its antimajoritarian institution called the Senate. Says Sarvis: "It will take extraordinary ingenuity by [Senate Majority Leader Harry] Reid, [Senate Armed Services Committee Chairman Carl] Levin, the White House and a few Republicans to make it happen this year."