Why Don't We Care as Much About Beirut or Baghdad as We Do Paris?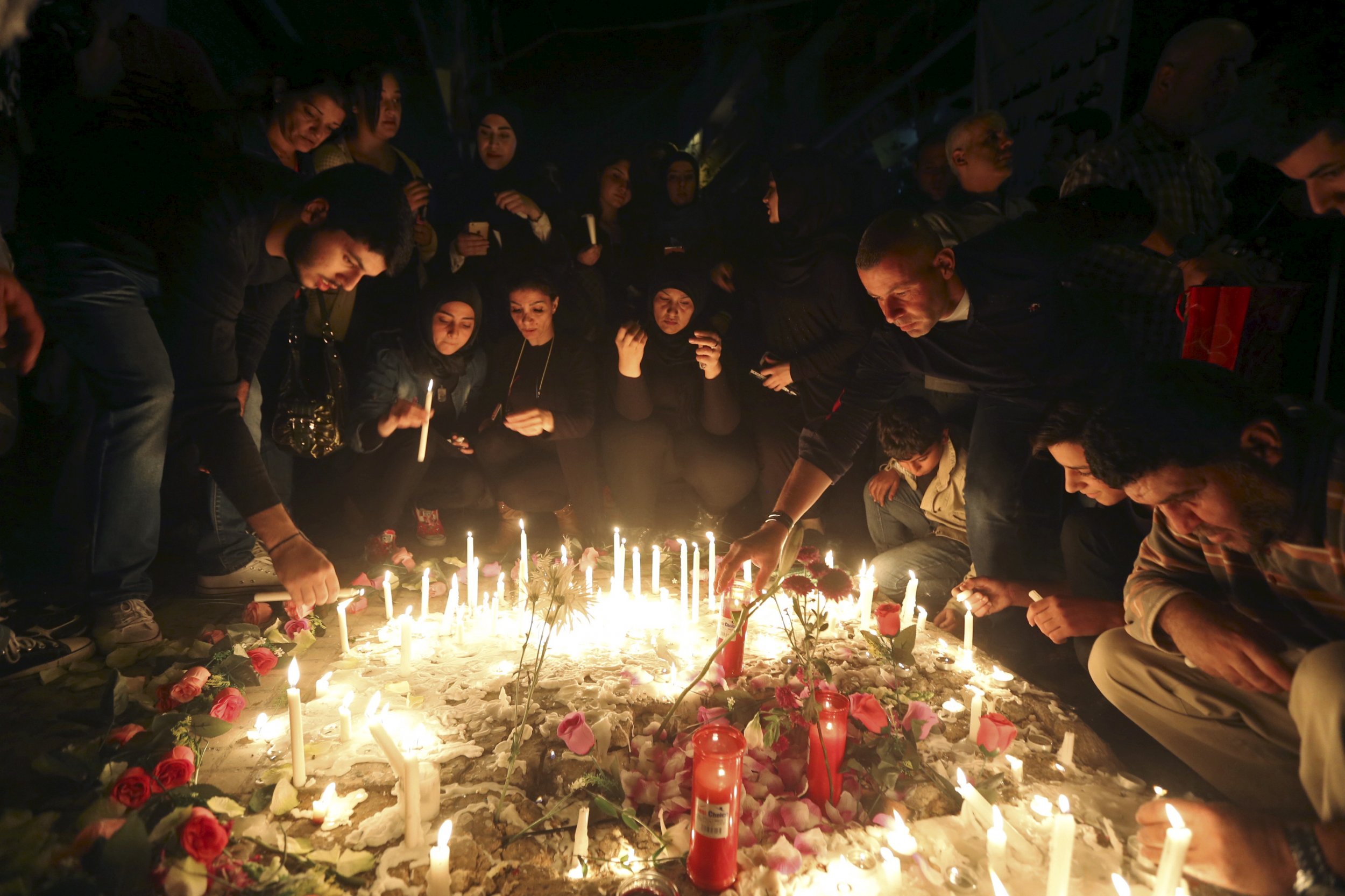 You could almost be forgiven if you never realized that Beirut and Baghdad too were the victims of recent attacks the Islamic State militant group (ISIS), because of—well, Paris.
The news of the November 13 assault on the city quickly eclipsed all else on the world news segments on television and the newspapers, even leaving a sizable impression on social media.
#PrayForParis trended worldwide, with hundreds of my Facebook friends writing messages of love and hope for the city's residents and affirming that they stood in solidarity with them. YouTube, Amazon, Tumblr and countless other Internet giants changed their logos or home pages in a way that did much the same. Facebook activated a safety check for French residents, and enabled users to put a filter of the French flag on their profile picture, bringing in another flurry of support.
And all the while, the same world, the same friends, the same websites remain silent on Beirut and Baghdad, focused only on the tragedy in the Western world, praying for Paris and calling for the ejection of refugees as ISIS bombs the countries they were fleeing from.
Where are the profile picture filters for these cities, the safety checks enabled for its residents? On November 12, 43 were killed and 200 injured in two suicide bombings in Beirut. On November 13, 26 were killed by a roadside bomb and a suicide blast in Baghdad.
Both were planned and executed by ISIS. Both left a devastating number of families torn apart and funerals to plan. And both received almost no attention from the world at all.
Which begs the question: Why don't we care about Beirut or Baghdad nearly as much as we do Paris? The answer to the selective grief and media coverage through which we view the tragedies for "humanity"? Eurocentrism or colonialist math and logic—something like that.
The people who do know of Beirut and Baghdad mostly minimize it. Paris is more of a tragedy because it's more sophisticated, more "culturally significant," they say over and over again in countless status updates, despite the fact that Beirut and Baghdad are both equally important as cultural spaces that allowed artists across the ages from different nations to gather, fostering the exchange of new and radical ideas that advanced the technological, artistic and philosophical achievements of mankind.
And yet, "not as culturally significant." I'm reminded of George Orwell's Animal Farm—"All animals are equal, but some animals are more equal than others." Whiteness matters most. In the wake of these attacks, it's undeniable that some lives are more important to some than others.
Are acts of terror not considered "terrorism" if the victims are the Western world's "other," rather than an equal and familiar "humanity" like "us" to be found in Europe or North America?
Tragedy is tragedy, terrorism is terrorism. No one event is worse or more worthy of being mourned and remembered than another. But the long-ingrained effects of colonialism tell us that Paris is.
The whispers of age-old racial power structures seem to say to many, Paris is more important. More culturally significant. Its people matter more. The death of a white person is worth X more than the death of an Iraqi or the death of a Lebanese. More worthy of being mentioned in the press or in our Facebook or Twitter feeds, more worthy in general.
White Lives Matter (most), and I see this in the lack of news coverage of Baghdad and Beirut, in the lack of statements by world leaders on the attacks there, in the lack of status updates standing in solidarity and praying for peace for the Iraqi and Lebanese.
What is our "common humanity" or our "love for mankind" worth if we cannot mourn those who centuries of colonialism have lied and told us are not "humanity"? When we bleed from bomb shrapnel, from acts of terrorism, we all bleed in same color. We are all humans. We are all humanity. We should all matter.
I mourn for all those killed in all terror attacks. Today. Yesterday. This week. This year. This decade.
Paris was a global tragedy rightfully recognized as terrorism, much as it should be, mourned by people around the world. Some aren't afforded the same rights, ignored by the world because they are the "other" who don't fit in our Eurocentric conception and narrative of the "world," who are "casualties" in what are termed "regional attacks" in what little news reports come out about them.
I don't filter my profile picture on Facebook with the French flag because, for me, it doesn't represent all victims of terrorism, the whole of humanity, in the world that I equally stand in solidarity with and mourn for. But I do close my eyes, and I pray for Paris. Baghdad. Beirut. Afghanistan. Syria. Nigeria. Turkey. Countless others I've forgotten. And the world.
Iris Zhao is an alumna of the Telluride Association Sophomore Seminar on Critical Black and Ethnic Studies.