President Donald Trump unveiled a new plan for overhauling Medicare drug prices on Thursday and attacked "global freeloaders" for driving up the cost of pharmaceuticals in the United States.
"We are taking aim at the global freeloading that forces American consumers to subsidize lower prices in foreign countries through higher prices in our country," Trump said during a speech at the Department of Health and Human Services in Washington, D.C. The president's remarks came after a recently released report by the federal health agency highlighting that drug prices in the U.S. are nearly two times higher than in many European nations.
"For decades, other countries have rigged the system so that American patients are charged much more for the exact same drug," the president said. "In other words Americans pay more so others can pay less, very simple, that's exactly what it is. It's wrong, it's unfair, it's not surprising."
But experts say that the president is incorrect in blaming inflated pharmaceutical prices in the U.S. on Europe's more inexpensive drug market.
"He is fundamentally wrong on that," Craig Garthwaite, the director of healthcare at Kellogg School of Management at Northwestern University, told Newsweek on Thursday.
Garthwaite attributed higher drug costs in the United States to the fact that our domestic market is willing to spend more money on quality and biomedical innovation. Market forces like patenting, which effectively results in government-protected monopolies, are the primary dictators of drug prices in America.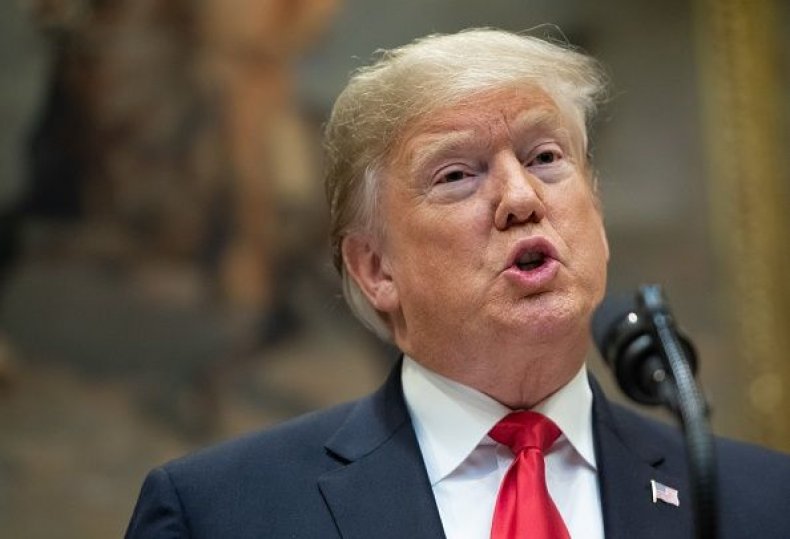 The latest health care proposal is estimated to save Medicare over $17 billion in the next five years, with some drug prices dropping as much as 30 percent.
To do so, Medicare would benchmark the cost of drugs in the United States against 16 other nations where drug prices are about 44 percent lower. Those countries include Austria, Belgium, Canada, Czech Republic, Finland, France, Germany, Greece, Ireland, Italy, Japan, Portugal, Slovakia, Spain, Sweden and the United Kingdom.
The Trump administration would also start letting private sector vendors negotiate directly with the drug manufacturers to lower prices. The drugs included in this branch of the proposal focus on those typically administered by a physician or doctor, like high-cost cancer treatments or rheumatoid arthritis medications.
Garthwaite suggests that the plan, if successfully implemented, could substantially lower the cost of drugs and give more people access to effective medical treatment. However, he also expressed concern that driving down the price of drugs will also likely result in a significant decrease in pharmaceutical innovation. Biotech laboratories and research universities in the United States create more new drug products than anywhere else in the world.
The plan is expected to receive significant pushback from the pharmaceutical industry, which includes some of the biggest lobbyists in Washington who spend hundreds of millions of dollars every year to fight this kind of legislation.
Health and Human Services Secretary Alex Azar said in opening remarks on Thursday that he recognized there will be significant pushback, but said he remains confident that "the president will fight every single day to put American patients first."