Why Dwayne 'The Rock' Johnson Was Always Going to Endorse Joe Biden
Can you smell who The Rock is voting for? It's Joe Biden and Kamala Harris.
Dwayne Johnson has endorsed the Democrats for the 2020 presidential race in what is the former WWE star's first-ever endorsement—but based on his increasingly political views, his choice is not surprising.
Despite the fact that Johnson previously identified as a Republican and even spoke at the 2000 Republican National Convention, the actor has openly lambasted President Donald Trump in recent months.
In a video posted to Instagram and YouTube which featured the former Vice President and Senator Harris uploaded Johnson urged that he saw the Democratic candidates as the clear choice for the 2020 election.
"I've never publicly endorsed a presidential candidate or vice-presidential candidate in my life," Johnson said. "You guys are both experienced to lead, you've done great things. Joe, you've had such an incredible career, and you've led, in my opinion, with such great compassion, and heart, and drive—but also soul."
Speaking to Harris, Johnson continued: "You have been an attorney, a district attorney, a state attorney, a U.S. senator—smart, tough. I've seen you in those hearings, and in my opinion you're a certified badass."
He captioned the clip: "As a political independent and centrist for many years, I've voted for Democrats in the past as well as Republican. In this critical election, I believe Joe Biden and Kamala Harris are the best to lead our country and as my first ever [public] presidential endorsement, I proudly endorse them for the presidential office of our United States."
Johnson spoke out against the Trump administration following the government's response to the widespread unrest following the death of George Floyd by police in May this year.
"Where is our leader at this time when our country is down on its knees, begging, pleading, hurt, angry, frustrated, in pain with its arms out, just wanting to be heard?"
Though Johnson doesn't refer to Trump by name, it is clear that he is addressing the president throughout, adding: "Where is our compassionate leader who's going to step up to our country who's down on its knees, and extend a hand and say, 'You stand up, stand up with me because I got you. I hear you, I'm listening to you."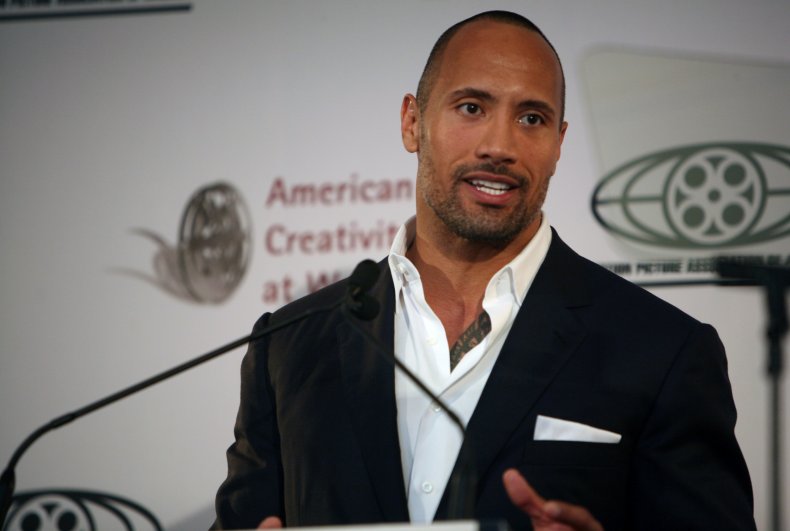 Johnson has also expressed political ambitions of his own and previously said he "wouldn't rule out" a potential presidential run.
In 2018, he told Rolling Stone: "I'm not ruling out the idea if I could make a bigger impact somehow, or potentially surround myself with good people."
When asked about a potential move into the world of politics last year, Johnson told IndieWire, "certainly not right now."
He added: "I saw Kamala Harris' speech the other day and thought it was good. Just for me, I lack the experience, I lack a lot of things. Certainly not right now."