Why East Palestine Should Be Trump's Template for 'MAGA Season 2' | Opinion
"I know this menu better than you do. I probably know it better than anybody in here."
So said former President Donald Trump at a McDonald's in East Palestine, Ohio last Wednesday. The local crowd ate it up. And does anybody doubt he was right? Trump was in his element: Surrounded by his blue-collar supporters, going off-script, improvising in the moment, showing himself to be America's blue-collar billionaire.
Trump's visit to East Palestine was his best moment since announcing his presidential run three months ago. And if he wants this third run to be as successful as his first, he should work to have more moments just like it.
When the TV sitcom "It's Always Sunny in Philadelphia" first launched, it was great from the get-go. But in Season 2, the show added Danny DeVito to the cast, and it became the mega-hit that is still running 15 seasons in.
The same concept applies here. MAGA Season 1 was great: Epic rallies with big crowds the press couldn't cover up, and off-the-cuff speeches totally unlike any political rhetoric the U.S. had seen in decades.
But if Donald Trump is going to take back the White House in 2024, it won't suffice to do a retread of what made 2016 so effective and memorable. There has to be something novel—something innovative and new. MAGA Season 2 has to be different.
If Season 1 was about big, grand entrances in front of 30,000 people, then MAGA Season 2 should be intimate and up-close. It should show the Donald Trump so many people love and appreciate: The billionaire who is perfectly comfortable eating a burger with a Diet Coke; or putting on a hard hat and walking a construction site, talking comfortably to everyone from the foreman to a rookie working his first day.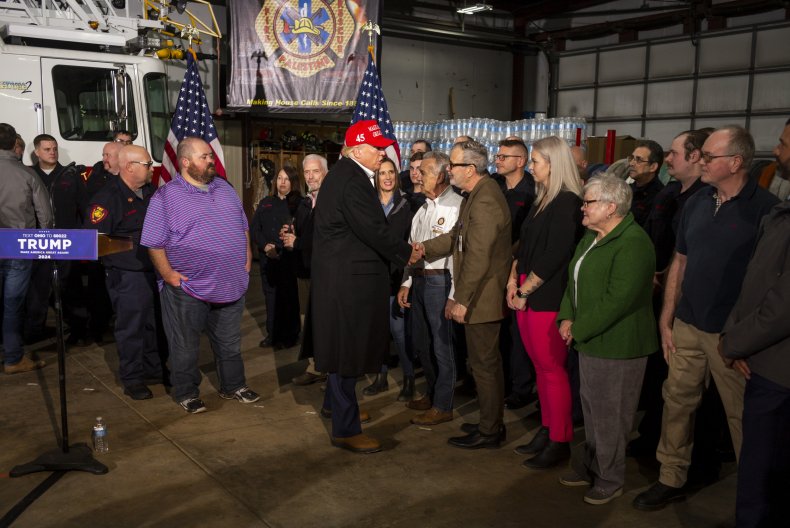 Throughout Trump's presidency, his greatest moments were when he was down-to-earth, spontaneous, and personal: When he fed the national champion Clemson Tigers with a buffet of fast food, or when he welcomed an 11-year-old to mow the White House lawn. When Donald Trump walks into a room, his presence commands attention. He is superb at living in the moment and seizing unexpected opportunities, or creating them out of thin air.
In the months to come, President Trump should stay on the road as much as possible, but not just to hold rallies around the country. He should go into America's small towns, its factories, its fast food restaurants, and its living rooms.
Today, many of my friends say that they only watch Trump speeches for the unscripted moments. So why not base a campaign strategy around creating as many of those moments as possible?
Back in 2015 and 2016, the press was so captivated by Trump that they simply couldn't help giving him free publicity. They would air his rallies, trying to alienate the public from Trump, but they instead drove up his popularity.
Eight years later, the press has wised up. Now, they simply refuse to cover Trump's rallies, and it's easy for them to justify it: You've all seen this before. But when Trump the retail politician is in a different place every week that's relevant to the news cycle, generating constant unscripted content, he will be far harder to downplay or ignore. MAGA Season 2 will once again force the press to watch, instead of averting their eyes and their cameras.
Plus, when Donald Trump hits the road as a retail politician, he will pressure his 2024 Democratic opponent—whoever it is—to do the same. Can you imagine French Laundry Gavin Newsom bragging about his mastery of the McDonald's menu? Can you imagine Joe Biden even remembering what's on the McDonald's menu? Can you pretend, for even a moment, that Kamala Harris is capable of building rapport with any swing voter?
It's a challenge for any TV show to recapture the same magic on its second go-round. But with the right approach, I think MAGA Season 2 could be even more effective than the epic first installment.
Charlie Kirk is the founder and CEO of Turning Point USA and host of "The Charlie Kirk Show."
The views expressed in this article are the writer's own.