Why England's Slow, Soothing National Sport Must be Preserved | Opinion
There is nothing quite as English as cricket. Soccer is the fast yet simple game my country nurtured and spread throughout the world. However, cricket, slow and complex, is our national sport.
The English domestic cricket league, known as the County Championship, has been fading from sight in the U.K. for decades. It is a competition steeped in history and tradition, but pitched against the marketing of modern sports, appears stuck in a previous era. Games last up to four days, are often shortened by rain and frequently end in a draw. Devotees revel in hushed admiration at the polite and subtle combat between bat and ball, the artistic majesty of shots by the batsmen and the pace, swing or spin of the bowler.
Play is slow and quiet but that is the point. You have to concentrate to appreciate the game. An "over" consists of six balls by the bowler, he may well spend five of them appearing to offer a run-scoring opportunity to the batsmen when he is actually laying a trap for his final delivery.
This pattern of play does not attract young fans nowadays. Typically, the modern sports spectator is hyped up on their way into the arena, suffers sensory overload during the game and exits through the gift shop at the final whistle where they can deposit any remaining cash. Our sports are transactional in every sense with the "experience" just a commodity sold to us through the lens of youth and hyperbole.
English county cricket resists these tropes, and for many of us, that is its strength. In 2020, I published a book on my life supporting the game. I followed my team throughout my 50th year, a time when, like many men, I'd lost my way personally and professionally. I drifted back to the habits of my younger days to try and find meaning once more. The game offered me quiet comfort from a world that had left me disenfranchised. What had started as an interest in my youth had turned into my lifelong passion. But now it was my sanctuary.
It seemed I was not alone. The previous December, I submitted a piece to the Wisden Almanac, the bible of cricket. Around 500-heartfelt words outlined my case for the sport's soothing nature. It did not get in. One reason maybe that a famous BBC broadcaster wrote a similar piece in that year's edition on how, after the death of his mother, he felt a calling to return to county cricket and found solace by watching this wonderful waste of time. A few months later, sports journalist Ian Ridley brought out an excellent memoir on how the game helped his grief following the passing of his wife.
Those of us who value slow, subtle yet meaningful sports are dwindling, and though the game's obituary has been written on many occasions, this year feels different. With media rights fees for international games starting to fall, domestic one-day formats deemed inadequate and participation rates dwindling, the English cricket authorities have gambled in a bid to carve out a different future.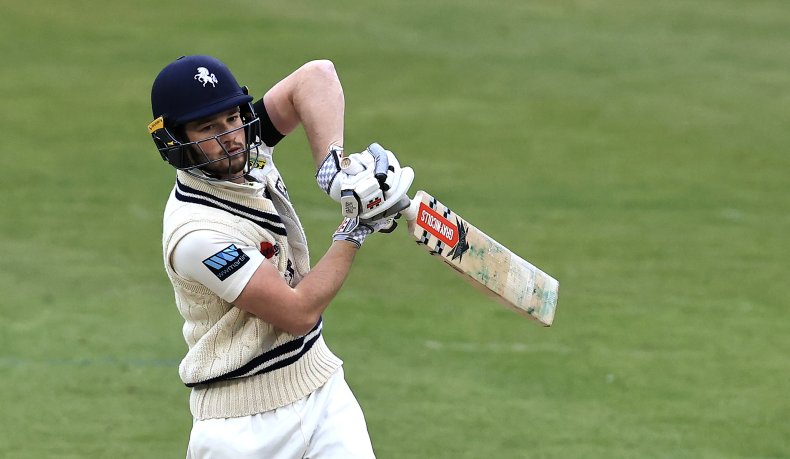 They are introducing The Hundred, a brash new format that will only be contested by eight city-based franchises and played in less than three hours. Its introduction was postponed last year, despite the disruption of the pandemic, it will begin this August. For the first time in almost 150 years, the traditional counties will not be the focus of the domestic cricketing summer and their competitions have been shunted to unpopular ends of the calendar.
This would be akin to the national governing body of American football making the Dallas Cowboys play in the summer because a franchise from their newly-introduced XFL competition was now taking precedence in Texas.
Many county cricket fans feel "their game" and their teams will be eventually squeezed out of existence by the new competition. Some even suggest that is precisely the plan. There is definitely curmudgeonly resistance from existing fans not open to change. But on the flipside, this pandemic has surely shown us that not everything valuable is visible on a balance sheet and society must stop its willful blindness to the needs of older people.
Ironically, county cricket is well prepared for the unshackling of England after lockdown. Most of its avid fans were old enough to be at the front of the queue for the vaccine and the sparse crowds are naturally social-distanced.
The season started on April 8, and a couple of months later, I hope to sit in contented silence among a couple of thousand middle-aged spectators at Essex County Cricket Club and savor the subtle slowness of it all once again.
It will demonstrate that, while most senses are blunted by age, one's understanding of what is really important only becomes sharper as the years go by.
Richard Clarke is a consultant in sports content, digital and social media. He is also a sports writer, columnist for The Cricket Paper in the U.K. and in 2020, published his first book, Last-Wicket Stand: Searching for Redemption, Revival and a Reason to Persevere in English County Cricket. His Twitter is @MrRichardClarke.
The views expressed in this article are the writer's own.