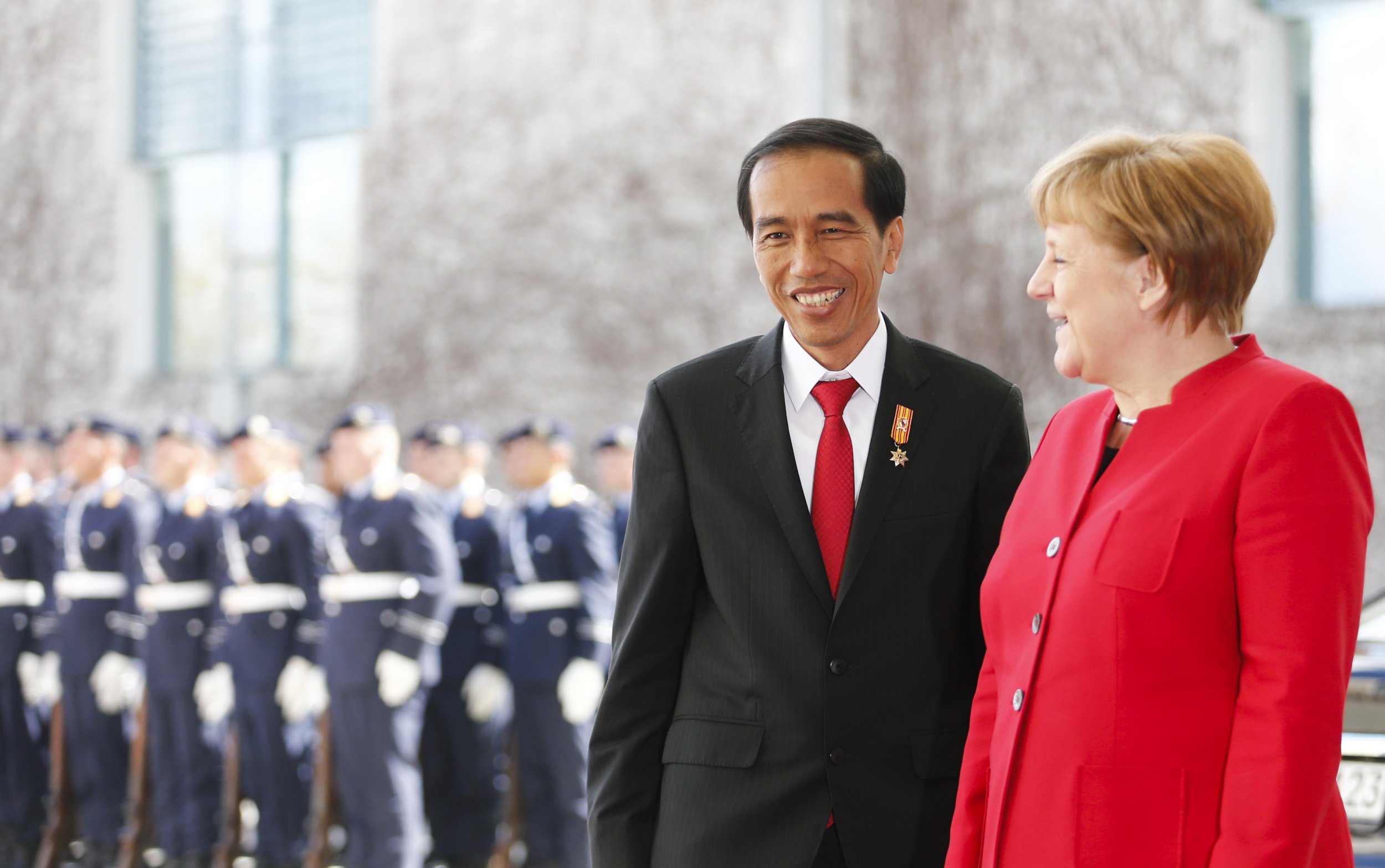 She was the only woman on the stage. On either side stood uniformed men, their stern gaze bearing down on her. The 60-year-old woman from Indonesia's Aceh province had been dragged out in front of a crowd to be punished for allegedly selling alcohol. Wearing a white robe and loose-fitting headscarf that obscured her face, she remained as anonymous as the hooded figure looming over her, brandishing a cane. In all, she received 30 strikes, becoming the first non-Muslim to be caned in Aceh since Indonesian authorities there introduced a controversial brand of Sharia law.
She wasn't, however, the first woman to be punished in this cruel and inhumane way. A widely circulated video from December 2015 shows a younger Muslim woman being caned for supposedly drifting into "close proximity" of a man she wasn't married to. In the video, the woman is shown emitting a cry of anguish each time the cane snapped against her back. Before the cane could be raised for a fifth time, she fell forward, head first, on to the stage, unable to bear the pain any longer.
When Indonesia's President Joko Widodo, also known as 'Jokowi,' tours Europe this week, it will be as the leader of over 250 million people and a nearly $900 billion economy, expected to continue growing over the next five years at a steady clip of over 5 percent. After meetings in Germany, he will be received by officials in Brussels, and then be feted by U.K. Chancellor of the Exchequer George Osborne for two days. His final stop will be at The Hague, in the Netherlands, the seat of international justice.
It would be a travesty if, in their conversations with President Widodo this week, European leaders did not match their interest in Indonesia's resilient economy with questions about the country's enduring human rights issues.
When he was elected in 2014, President Widodo made a series of commitments to human rights, encouraging hopes of change—provoking comparisons with U.S. President Barack Obama's rhetoric, and not just the two men's slight physical resemblance. He promised to address historic human rights abuses, protect freedom of religion, combat intolerance, implement police reforms, defend women's rights, and protect Indonesia's indigenous people. On most of these fronts, and others, Amnesty International has recorded a worrying trend in the wrong direction.
As detailed in our annual death penalty report, in 2015, a year when the number of countries in the world who have abolished the death penalty became a majority, Indonesia executed 14 people. Within weeks of coming to power, President Widodo balked at suggestions that they should be granted clemency. Earlier this month, the Indonesian Attorney General announced plans for 10 more people to be executed. To this end, he has even managed to secure a budget for the planned executions.
President Widodo is not entirely oblivious to the injustice of the death penalty. In cases involving Indonesians sentenced to death abroad, especially in Saudi Arabia and Malaysia, his government has offered them support. At home, sadly, President Widodo has insisted that the death penalty should serve as a deterrent, a notion that lacks credible evidence. In some cases, the death sentences handed down by Indonesian courts were the product of manifestly flawed legal proceedings. By our estimates, there are currently over 180 people on death row in Indonesia.
Indonesia's jails have also worryingly come to house new prisoners of conscience, dimming hopes that the release in 2015 of Filep Karma, a peaceful protester jailed for over a decade, would prompt further releases. Earlier this month, political activist Steven Itlay was charged with having committed "rebellion" and faces life imprisonment. Johan Teterissa, a former schoolteacher and political activist from Maluku province, remains behind bars eight years after his arrest. His crime was to have led a peaceful demonstration, performed a traditional war dance, and unfurled a banned Malukan flag.
In Maluka, Amnesty knows of 29 prisoners of conscience, and a further 27 in the restive easternmost region of Papua, where just this month peaceful protests were met by police arrests in seven different cities. Far from breaking with Indonesia's past, it appears to be business as usual. Indeed, as the bruises administered to the 60-year-old woman last week will attest, the scope of human rights abuses in Indonesia is widening.
The European leaders who meet President Widodo this week might consider asking what her name is, and whether he recalls the hopeful pledges he made to her and millions of other Indonesians two years ago.
Papang Hidayat is Amnesty International's Indonesia Researcher.