Why Is Everyone So Mad at Chrissie Hynde? An Explainer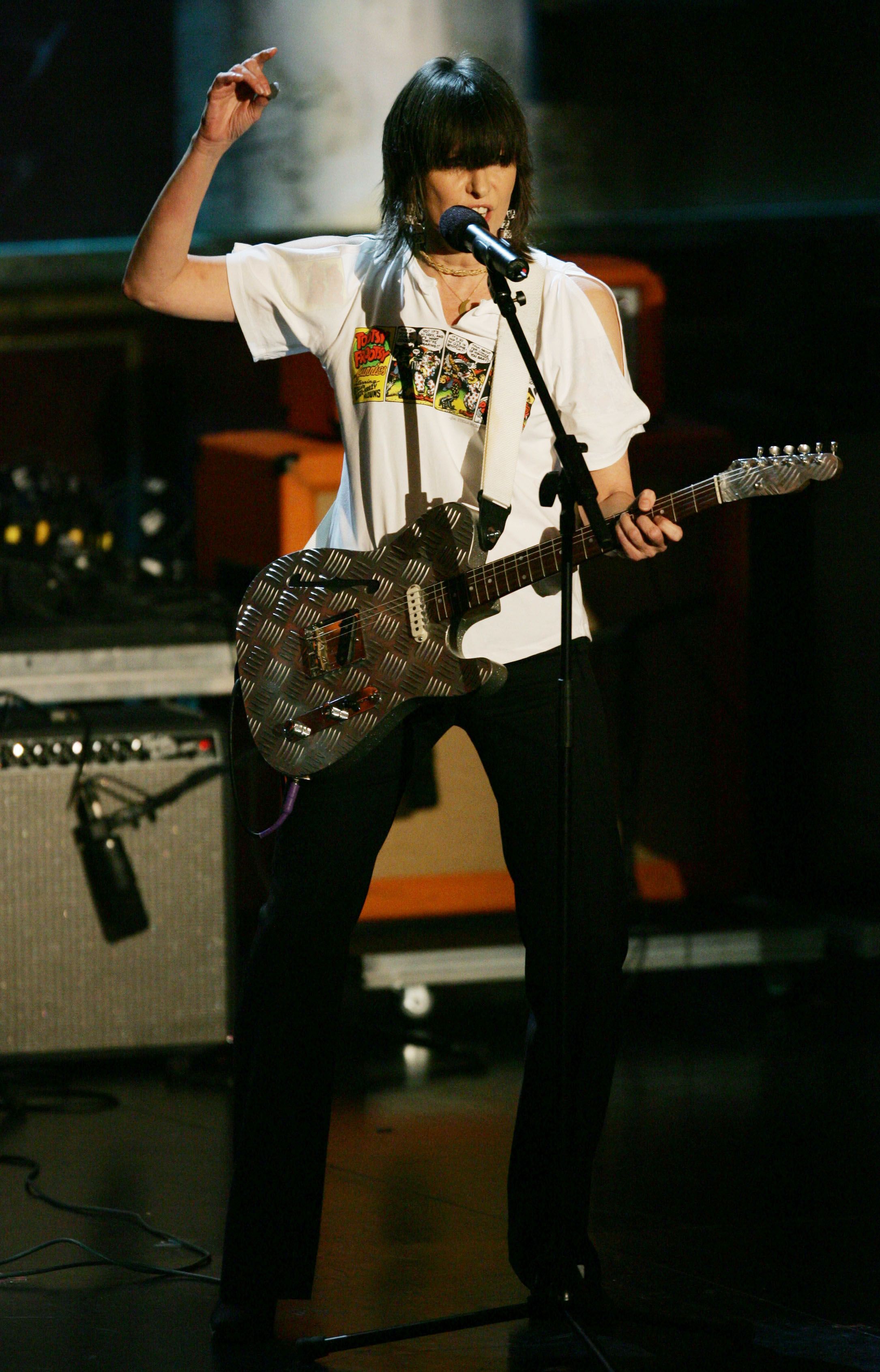 The Internet's outrage cycle is catalyzed by so much these days, from Ariana Grande licking a doughnut and saying "I hate America" to the righteous indignation over Donald Trump's insensitive comments about Mexicans. Chrissie Hynde, the acerbic, outspoken frontwoman of legendary '80s band The Pretenders, provided another spark recently with her incendiary, victim-blaming comments about rape and rape culture.
In an interview with the U.K.'s Sunday Times magazine, Hynde spoke candidly about a harrowing event detailed in her autobiography, Reckless: My Life as a Pretender, which was released last week.
She writes that when she was 21, she met some fellows in a Hell's Angels bike gang in Ohio who ordered her to strip, threatened her with violence if she didn't comply with their sexual demands, threw matches at her nude body and then assaulted her.
In the book, she writes: "However you want to look at it, this was all my doing and I take full responsibility. You can't fuck around with people, especially people who wear 'I Heart Rape' and 'On Your Knees' badges...those motorcycle gangs, that's what they do." It's clear that Hynde blames herself for what happened so many years ago, and she reiterated this to the magazine. "If I'm walking around and I'm very modestly dressed and I'm keeping to myself, and someone attacks me, then I'd say that's his fault," she said. "But if I'm being very lairy and putting it about and being provocative, then you are enticing someone who's already unhinged—don't do that."
She continued: "You know, if you don't want to entice a rapist, don't wear high heels so you can't run from him. If you're wearing something that says, 'Come and fuck me,' you'd better be good on your feet."
Naturally, people are upset about Hynde's comments, especially given her subversive stance in music and otherwise.
Despite the Internet uproar about her comments, Hynde isn't backing down. An interviewer from The Washington Post recently read Hynde her comments back to her. "Sounds like common sense," she said. "If you don't want my opinion, don't ask me for it." When asked about another incident in the book, when she hitchhiked and ended up drugged and disoriented at a stranger's place, she once again insisted it was by her own volition. "I knocked on the guy's car door and said, 'Can you give me a lift?' to a stranger. What was I thinking?"
This isn't Hynde's first batch of contentious comments about sexual assault, either. While touring for her solo album Stockholm last year, Hynde blasted contemporary pop stars for using their sexuality onstage. "The artist is in control of what they're doing. You can always tell anyone to fuck off," she said in a 2014 interview with the Evening Standard. "If they're under pressure to get their kit off, maybe they should just be making porn films? Maybe they're in the wrong game?"
Hynde corroborated these thoughts in an interview with BBC's Woman's Hour earlier this week, saying that sexual assault was as much as a gender issue as it was "provoked by this pornography culture, it's provoked by pop stars who call themselves feminists." She went so far as to call them "sex workers" later in the interview.
Her comments are not only reductive of women in contemporary culture, but are also at odds with hard data. The Rape, Abuse and Incest National Network's most recent data show that roughly four out of five rapes were committed by someone the victim had known before, and 82% of sexual assaults had been committed by someone familiar to the victims, too. It's an epidemic: The most recent statistics from the CDC note that nearly one in five women and one in 71 men in the United States have been raped, while one in two women and one in five men have been the victims of sexual violence.
Following an attack, sexual assault and rape survivors have been known to place misaligned blame on themselves for what happened to them. Jackie Fox—formerly of the renegade '70s Los Angeles teenage punk band The Runaways, and who went public in July with her own rape by her then-band manager, the late Kim Fowley—decried Hynde's comments in an interview with Yahoo Music.
"There's no such thing as asking for it. And poor judgment is not an invitation to rape, nor an excuse for it. I know so many women who were raped while they were drunk or high, and they all blame themselves," she said. "To say that a woman can't misjudge how much she's drinking, or dress in a way that makes her feel good about herself for fear that men aren't going to be able to control themselves, or that she has to be able to know who is dangerous and who isn't, is asking an awful lot of men and women—especially young people."